1.Exclusive Design: LED Fog Light Yellow &  Spotlight White 2 In 1
BRIGHTSTARTW is bold in blazing new trails and we never stop innovative development with qualified products. You will get both fog light yellow & white spotlight with only 1 light needed—DARKBUSTER 8.
DB8 can switch freely between the 3 beams & Kelvin, so that makes you a better vision for safe driving. It performs spotlight at 6000K and led fog light yellow at 3000K within 1-second switch. Besides, it also performs as a combo with both white & yellow light. 
No matter in the day time, night riding or even suddenly bad weather occurred, DB8 can be competent well in all conditions. Super functionality design made by our excellent technical team will make this light to be a star on the Auxiliary light market.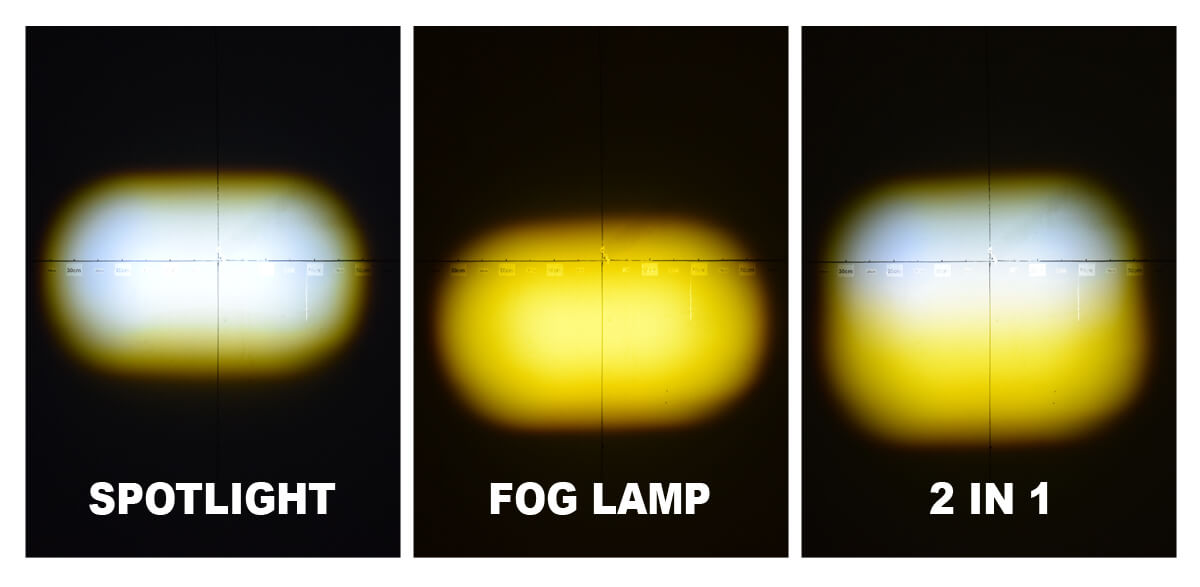 Test Distance: 300 cm / Light Size: 70 cm
2.Compact, Bold Design LED Spotlight, High Powerful Brightness With Long Spot Range.
Most motorists demand a long-range and tight spotlight, then it comes. This is a fisheye projector auxiliary light in 2" size. It emits the best output & longest tight light although it is compact. BRIGHTSTARTW fisheye projector auxiliary light gives off not only focus light, and also provides more useful light further ahead of the road.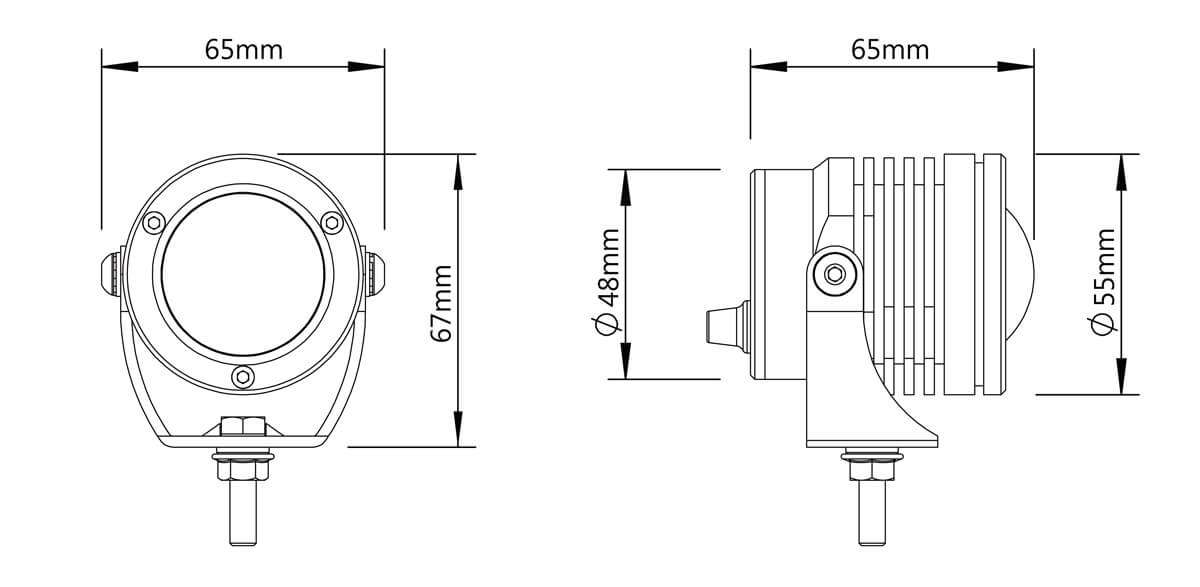 3. Most Robust Motorcycle LED Fog Light Yellow And Spotlight Is The Ideal Solution For Harsh Environment
DARKBUSTER 8 gets R10 TUV E-MARK approvals. Because of the most rigorous Quality test, we gained highly comments from our European / USA / Japan major brand customers.
The most rigorous Quality tests include integrating sphere test, aging test, photometric test, spraying test, salt spray test, vibration test, sealing test and temperature cycle & Humidity Test…etc.
DARKBUSTER 8 is the best motorcycle auxiliary lights due to the strictest vibration and shock tests passed. Thus it can be the only survivor from the roughest terrain and harsh environment.
---
QUALITY ASSURANCE Based on SAE J575 Standards
S14.4.2.3 Heat Test
S14.5.1 Vibration Test
S14.6.6.3 Temperature Cycle Test
S14.6.9 Sealing Test

Salt Spraying Test(ASTM B117-73)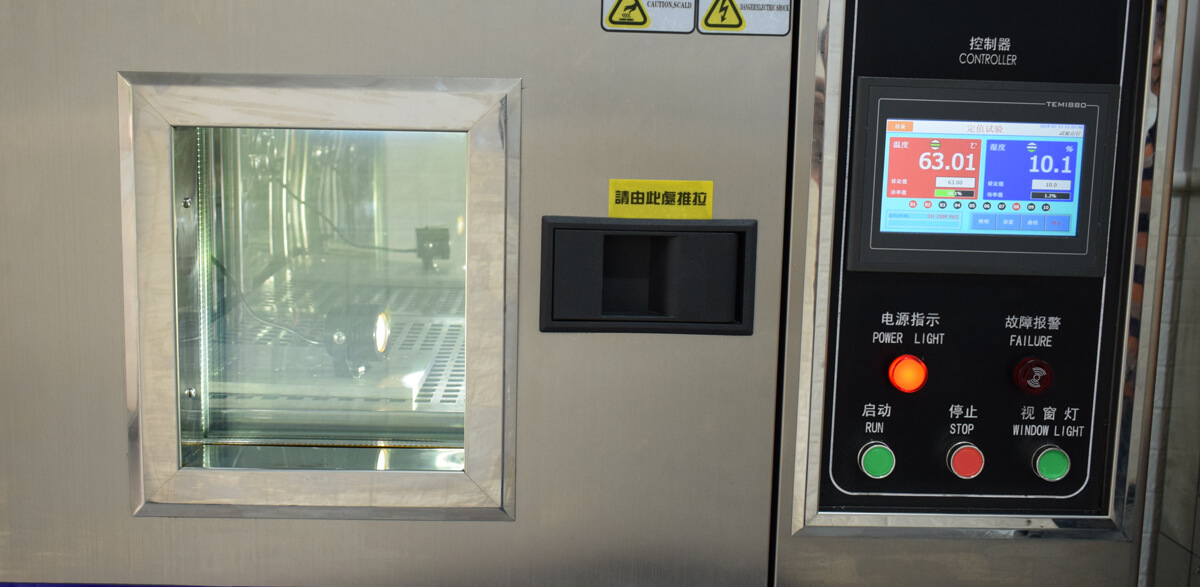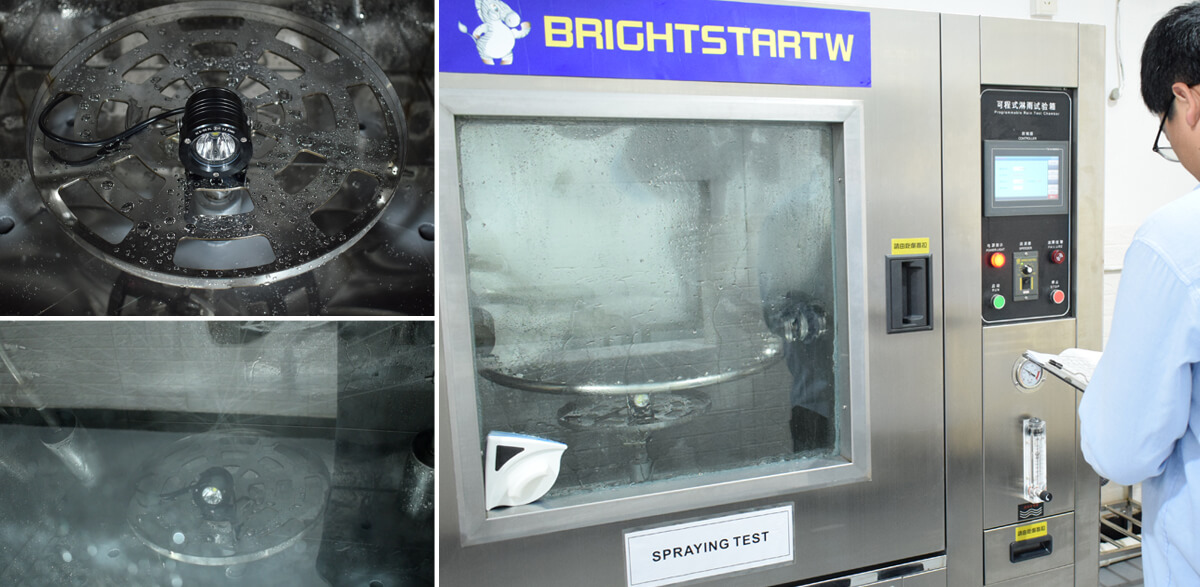 4. EMC-Compliant (ECE-R10) With Excellent Anti-Interference Design
DARKBUSTER 8 already got R10 TUV E-MARK approval as well.
Without ECE R10 approval, LED lights might compromise of other circuits. Because it radiates unwanted electrical interference. As a result, Electromagnetic Compatibility(ECE R10) Approval is very important.
R10: https://www.unece.org/fileadmin/DAM/trans/main/wp29/wp29regs/2019/E-ECE-324-Add.9-Rev.6.pdf
why has to perform ECE R10?
https://brightstartw.com/blog/why-led-driving-light-has-to-perform-electromagnetic-compatibility-approval/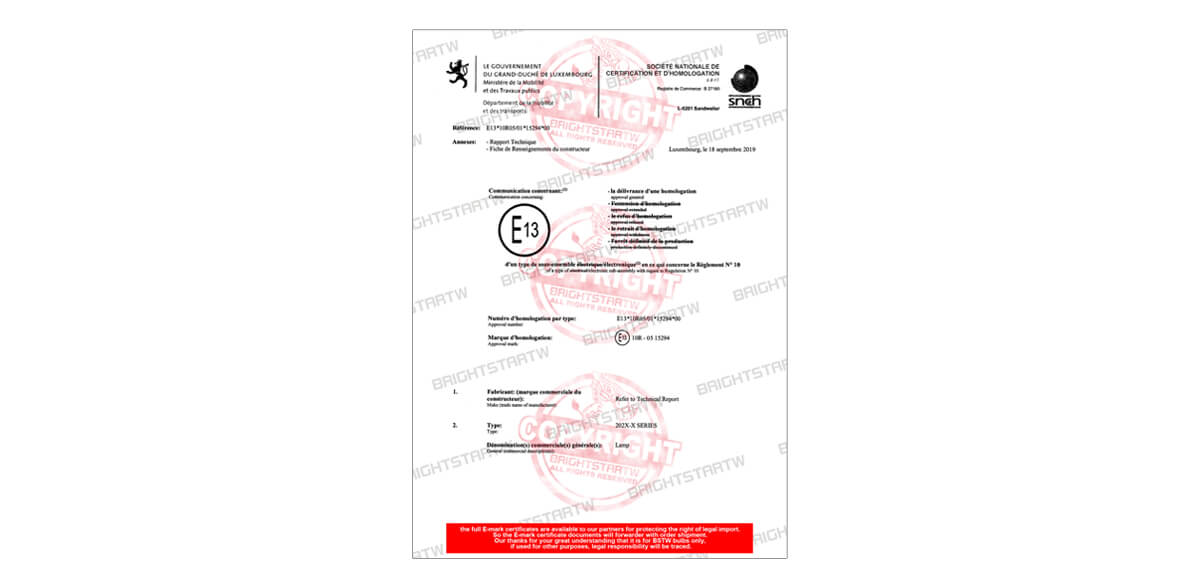 ---
For More Info About DARKBUSTER Series, Click The Bottom As Below: