Do Not Install Direction Indicators on the Handlebar Position
In UN R53, there is a requirement that makes impossible the handlebar-fitted rear direction indicators.
It is an important direction Indicators reminder to E-BIKE, motorcycle and E-mobility light vehicle manufacturers & designers. The initial wrong direction Indicator design caused your final project mission.
"The Whole Vehicle Type Approval failed", which caused a new project to fail on a certified process for the European market.
It's again a reminder of why it's so important.
As our clients/partners are of the utmost importance to us, we will continue to take care of service and market feedback.
Below are 3 useful pieces of information, for your reference:
1.Ref: A confirmation reply in June 2023 from Europe – SPXXX country, "Ministry of Transport".
2.Ref: UN Regulation No. 50 – Rev.3 – Position, stop, direction Indicators lamps for mopeds and motorcycles
https://www.unece.org/fileadmin/DAM/trans/main/wp29/wp29regs/r050r2e.pdf
---
UN  ECE

Regulation No. 53

Tests
Lighting and light signal devices must be installed in such a way as to maintain the features specified in this Regulation and ensure that the vehicle complies with the requirements of this Regulation, regardless of the vibrations to which they may be exposed, under normal use conditions.
Lighting lamps should be placed in such a way that their correct orientation can be easily achieved.
For all light signaling devices, the reference axis of the lamp when fitted to the vehicle must be parallel to the vehicle's bearing plane on the road; it will also be perpendicular to the vehicle's median longitudinal plane for side reflectors and parallel to this plane for all light signaling devices. in all directions ∀ A tolerance of 3° will be allowed. In addition, if assembly specifications have been given by the manufacturer, they will be complied with.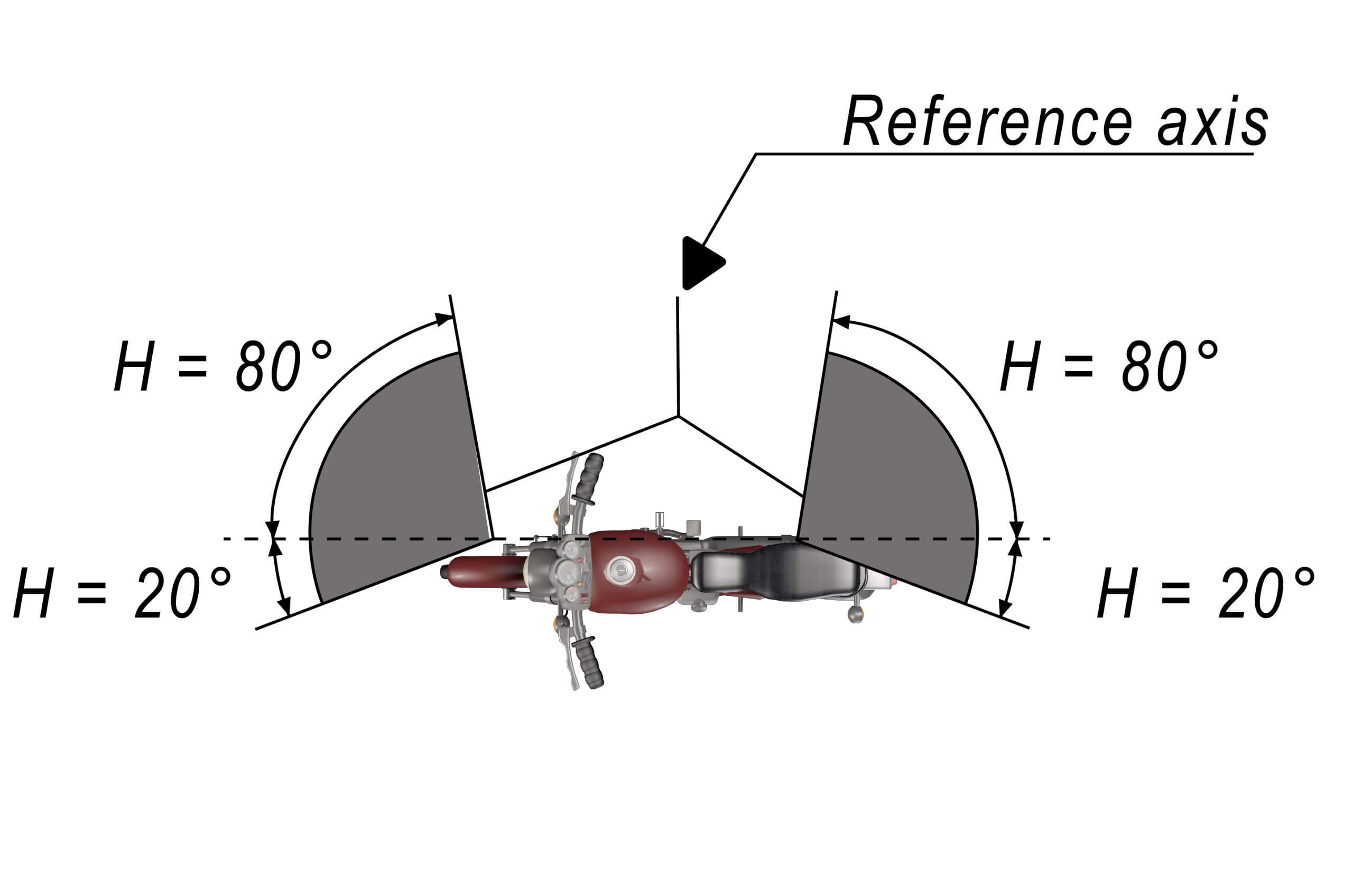 Ref: https://www.eurolab.net/en/testler/homologasyon-ve-un-ece-otomotiv-tip-onay-testleri/un-ece-r-53-testleri/
3.Ref: UN Regulation No. 53 – Rev.2 – Installation of lighting and light-signalling devices for L3 vehicles
https://www.unece.org/fileadmin/DAM/trans/main/wp29/wp29regs/2009/r053r2e.pdf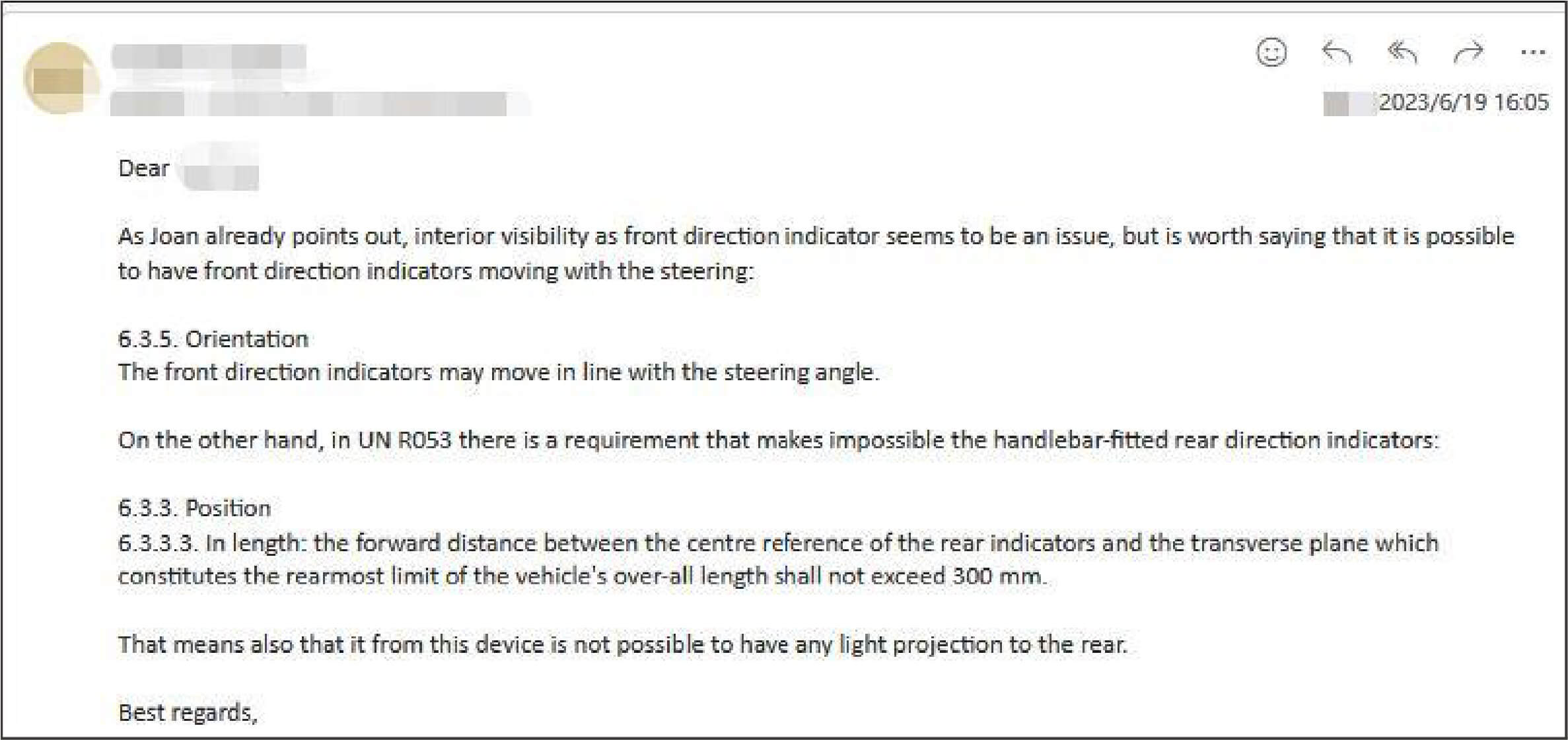 ---
Ride on the Light Way
As we all know, vehicle lights are important for seeing at night, or in poor weather conditions.
Unquestionably, it is also a crucial safety feature in road traffic.
---
Speedily Save your Project's Development Process Time
E-mark-certificated lighting allows our clients (E-Motorbike/E-bike/E-Mobility manufacturers) to pass "the Whole Vehicle Type Approval" and smoothly without going through a long time waste of E-mark-certified process.
Currently, we are one of the lighting manufacturers who has gained the most E-mark certificates (UN ECE L Category) in the world for Two-wheel ~Three-wheel vehicles and light quadricycle manufacturers.
Most importantly, we have obtained the certification of TÜV Rheinland, the world's leading certification body (Testing, Inspection, and certification).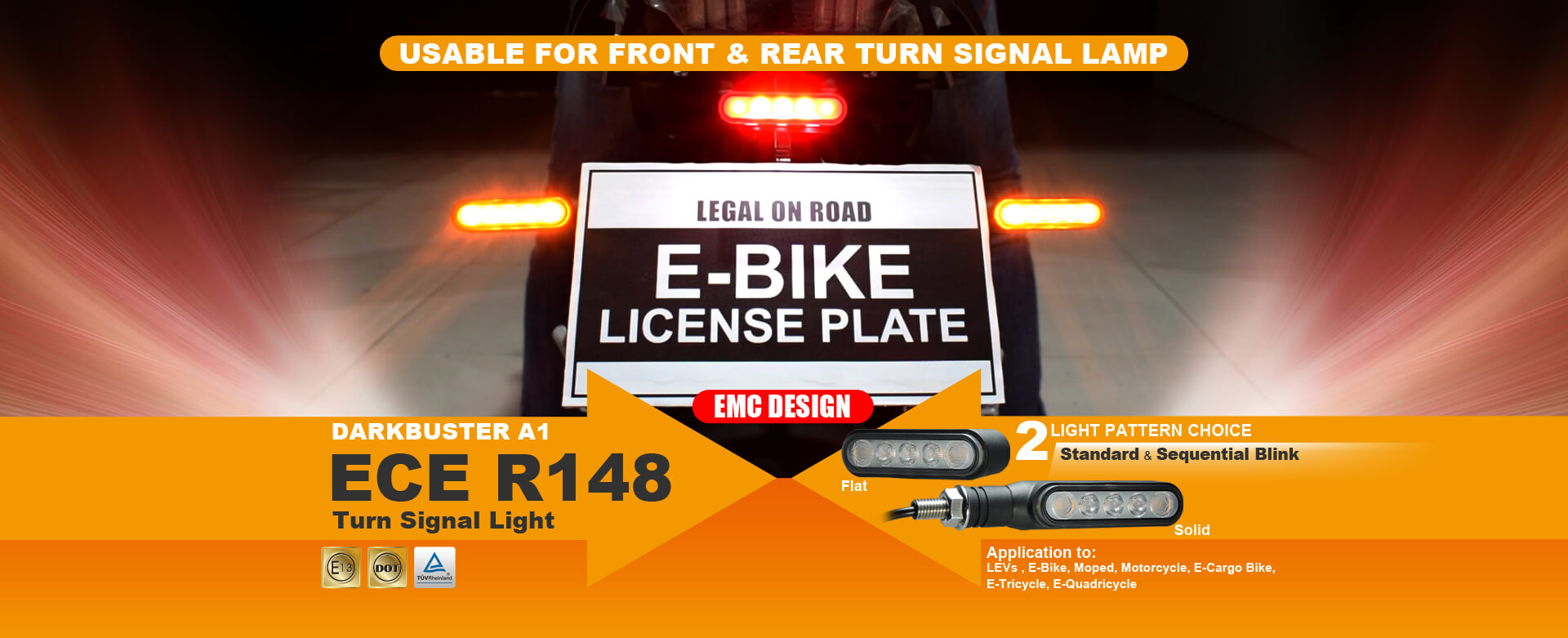 ---
Rising up Work, More Efficiently!
BRIGHTSTARTW turn signal light series cuts down the power consumption rate, more energy-saving.
Furthermore, we believe our efforts and the expert lighting technology of the R&D team are worthy to bring us more customers and recognition.
If you have any questions or problems, please contact us at the following e-mail address: service @brightstar.com.tw