What Is ECE R10 for Electromagnetic Compatibility?
It is the electronic device's ability to operate without interfering in an electric environment. It will not
 interfere with other electronic devices, and without being interfered with by other devices.
ECE R10
https://www.unece.org/fileadmin/DAM/trans/main/wp29/wp29regs/2019/E-ECE-324-Add.9-Rev.6.pdf
Aux. Driving Light Without ECE R10 approval radiate pick up electrical interference probably. Thus, it can compromise the operation of one or other of the circuits.
So R112/R113 is not enough for LED driving light. In other words, R10 is indispensable for an excellent and completed approved Aux. light.
Electromagnetic Compatibility (EMC) Testing And Certification
https://www.tuv.com/greater-china/en/electromagnetic-compatibility-(emc).html
---
All ECE R113 + R10 E-MARK Certifications Of BRIGHTSTARTW Are Verified By The Most Famous, Honest, And Rigorous TÜV.
We do only proceed with tests and certificates apply by a respected third-party service provider. Because it ensures the authenticity and in best support of your business that can be approved by government inspection.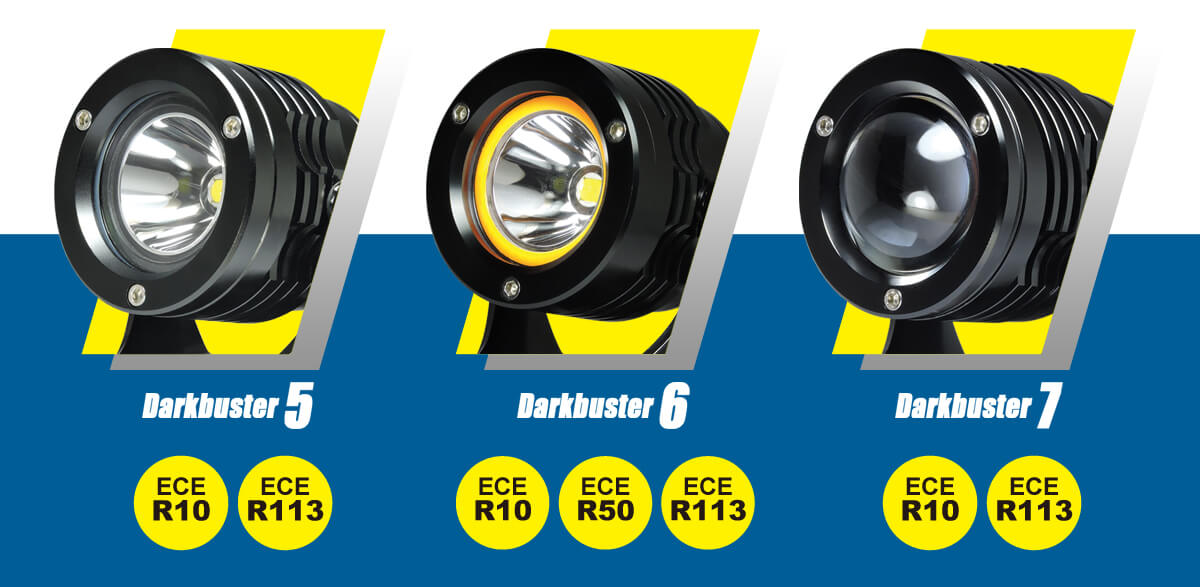 ---
ECE R10 Certificate Protect Your Market Access And Provide A Competitive Edge
Above all, electronic products need to meet EMC regulations precisely. No matter where is your market, Europe, Australia, North America, or Japan. BRIGHTSTARTW provides completed E-approval driving lights include R10 and R112/R113/R50 so that ensuring market access and also sends a signal to consumers within those markets. You gain a competitive edge with the TUV test mark, which signals quality and gives customers a reliable point of reference when making decisions in an increasingly competitive environment.
---
Read More About