1.Compact, Bold Design Motorcycle LED Spotlight.

High powerful brightness with long-spot range motorcycle led spotlight. Special design for the tight spotlight with fish eye projector lens.
It is a brighter spotlight. Even more, DB 7 provides useful light. Further down the road and to the sides.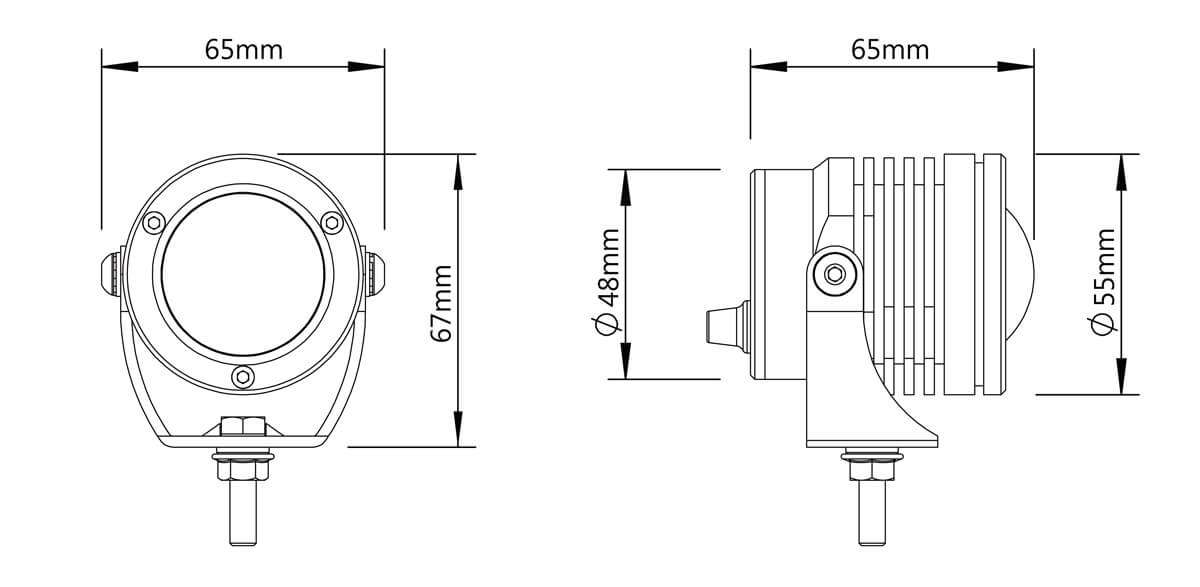 2. Quick Switch Between LED Driving Light And Amber Aux. Light Within 3 Seconds
BRIGHTSTARTW is bold in blazing new trails. We always develop unique and qualified products continually. With a slip-on cover set, DB 7 can switch to amber within 3 seconds! Easy installation! Most important, it can be removed at the side of the road!

The black slip-on covers with yellow-colored lenses increase visibility. No matter riding under bad weather or a tough environment.
Compact! Functional design! Convenient storage and access! Therefore slip-on won't take up much space at your motorcycle top box.
Optional accessory: https://brightstartw.com/product/auxiliary-light-covers-for-db7-use/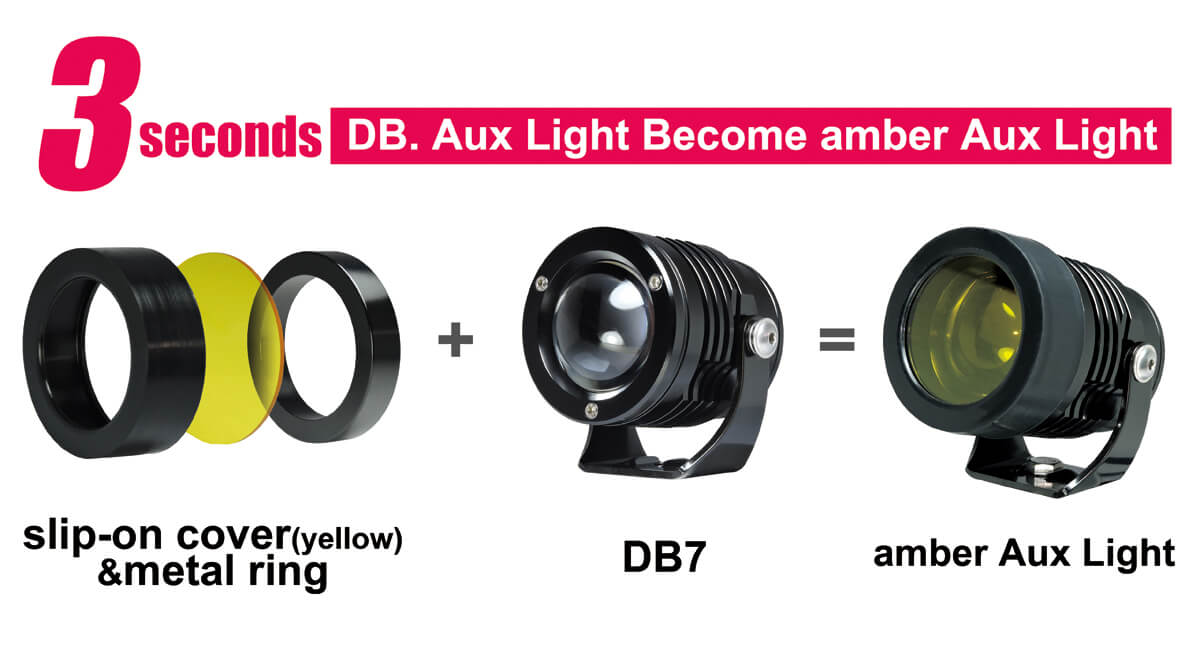 3. ECE R113 Approval Motorcycle LED Spot Light Protect Legal Importing & Selling
European government becomes stricter on the requirement of ECE approval for importing & selling parts. We BRIGHTSTARTW insist to work with TUV (most credible lab in Europe). ECE TUV approval means legal on-road. Above all, the lights meet the high-end quality of European standards. Certainly, it's the key to protect our partner without any trouble from the government and selling.
R113: https://www.unece.org/fileadmin/DAM/trans/main/wp29/wp29regs/2019/E-ECE-324-Rev.2-Add.112-Rev.4-Amend.1.pdf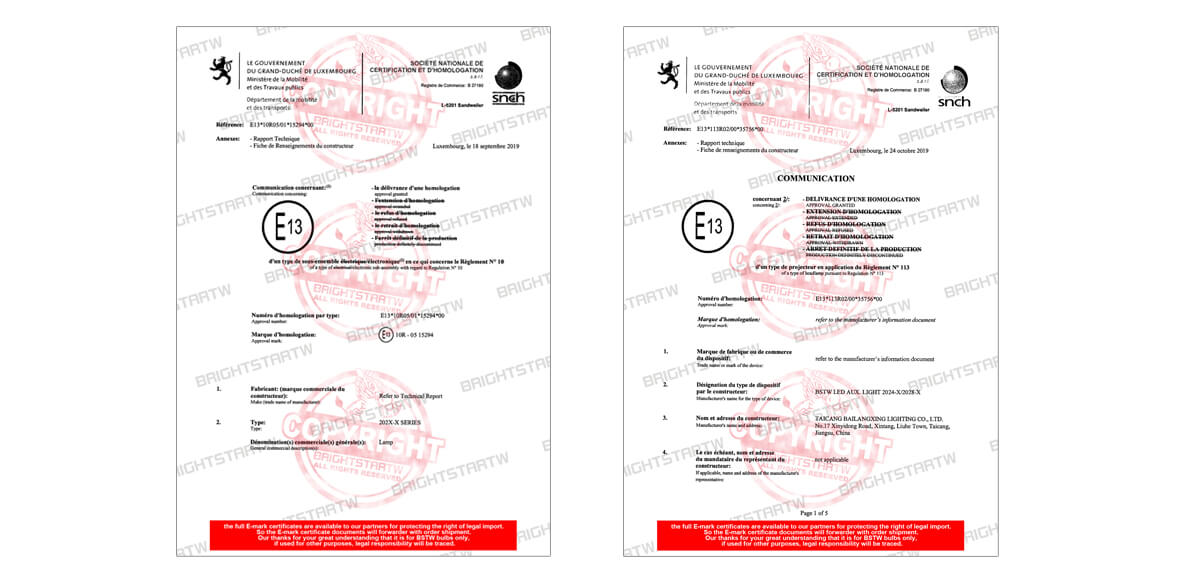 4. Most Robust Motorcycle LED Spotlight Is The Ideal Solution For Harsh Environment
DB 7 gets R113 TUV E-MARK approvals. So the most rigorous quality testing that gained highly comments from European / USA / Japan brand customers.
The most rigorous quality testing includes integrating sphere test, aging test, photometric test, spraying test, salt spray test, vibration test, sealing test and temperature cycle & Humidity Test…etc.
DB 7 is the best motorcycle auxiliary lights can handle vibration. Also, the shock from the roughest terrain and survive in a rugged and harsh environment.
---
QUALITY ASSURANCE Based on SAE J575 Standards
S14.4.2.3 Heat Test
S14.5.1 Vibration Test
S14.6.6.3 Temperature Cycle Test
S14.6.9 Sealing Test

Salt Spraying Test(ASTM B117-73)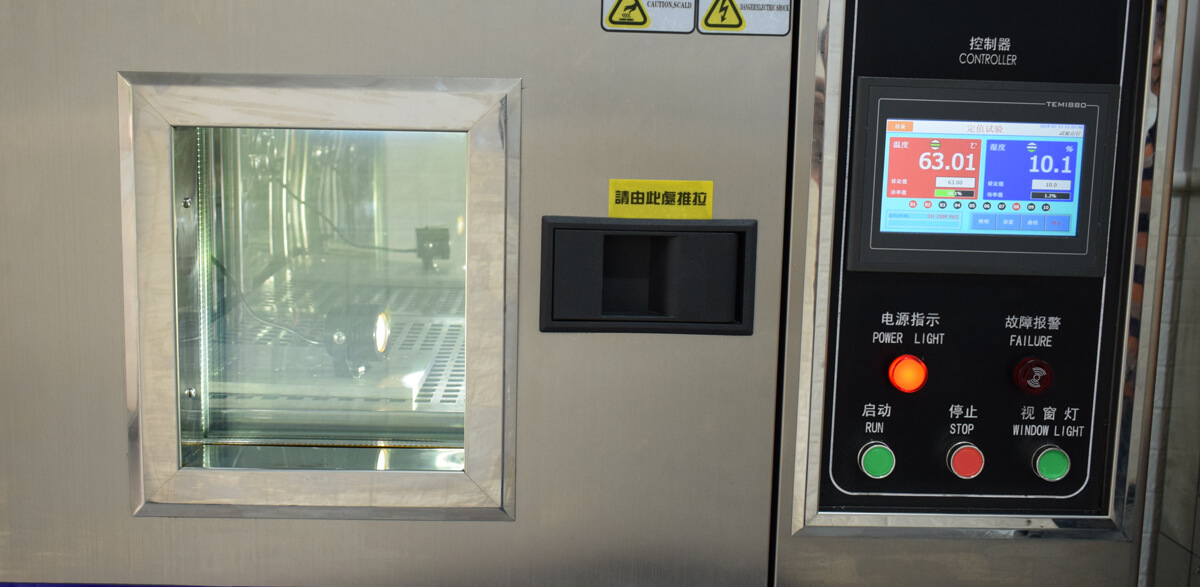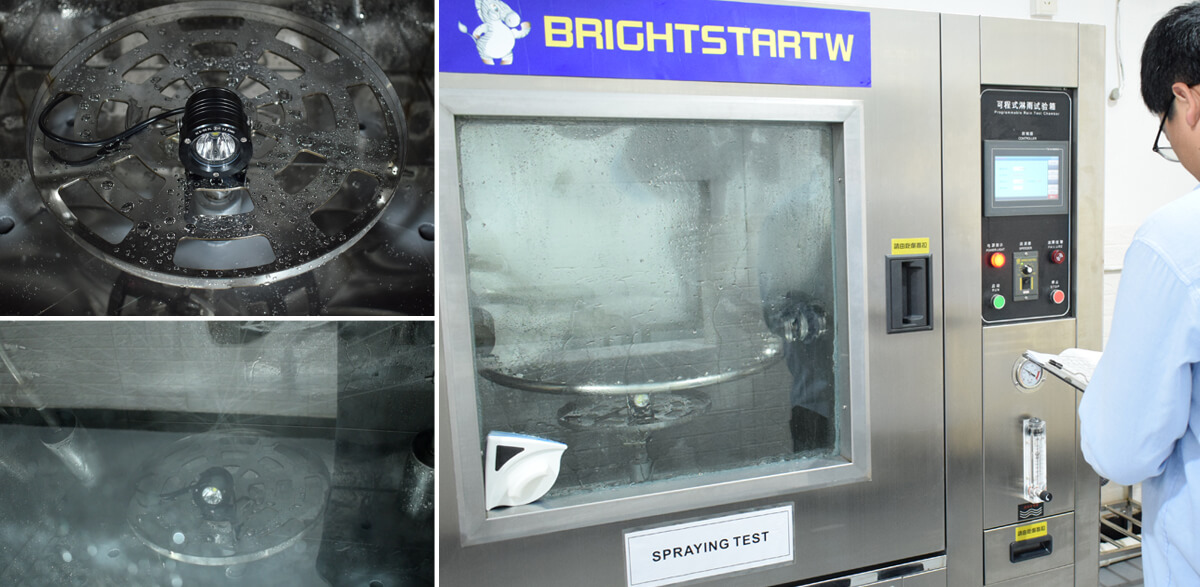 ---
BROWSE ALL ACCESSORY YOU MAY NEED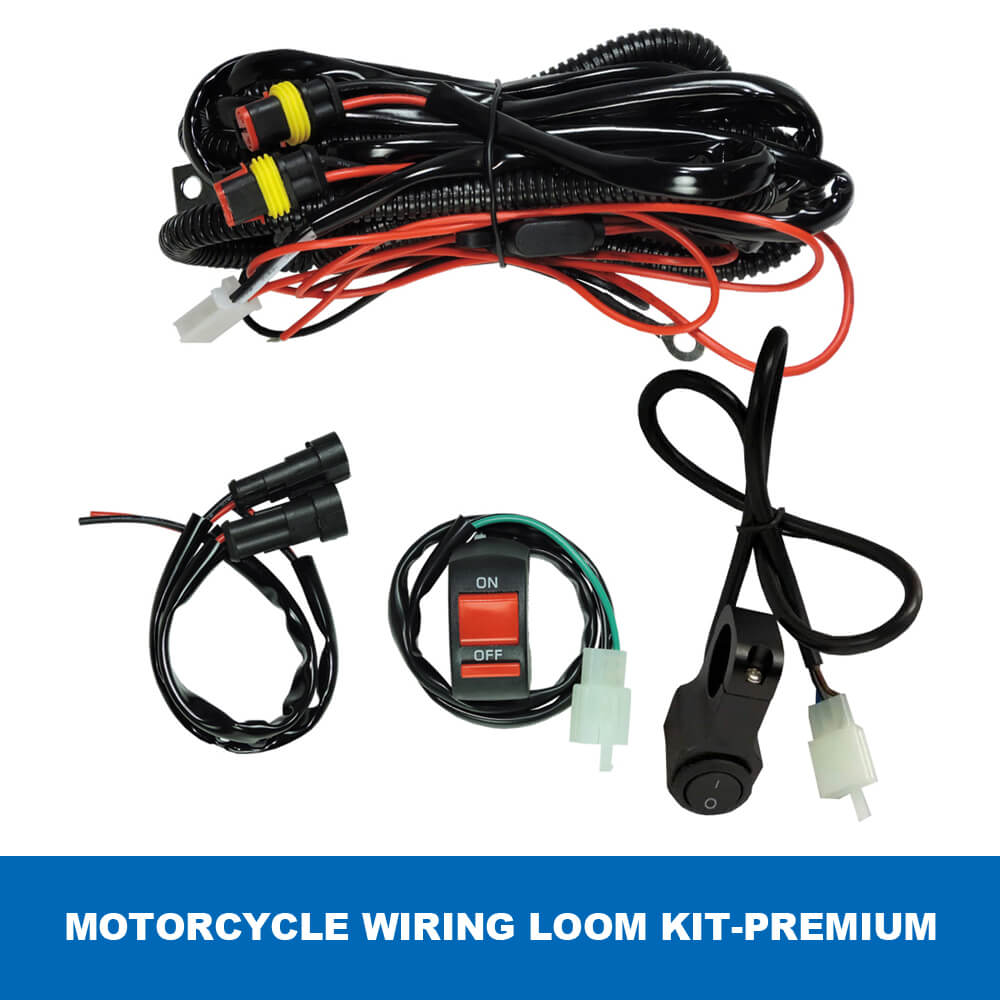 ---
For More Info About DARKBUSTER Series, Click The Bottom As Below: