1. With Motorcycle Wiring Harness Kit – Make Wiring Your Motorcycle A Breeze!
Are you worried about how to make the auxiliary lights work? BRIGHTSTARTW already considered this problem for riders.
The wire Harness for motorcycle can easily connect the Aux. lights to the electronic system.

It makes DIY so easy to every one include the beginner. 

It is an Excellent harness set can wire up easy & work great.
We made an image to show how to make the lights work. Just follow the diagram step by step, you can wire the motorcycle properly and perfectly.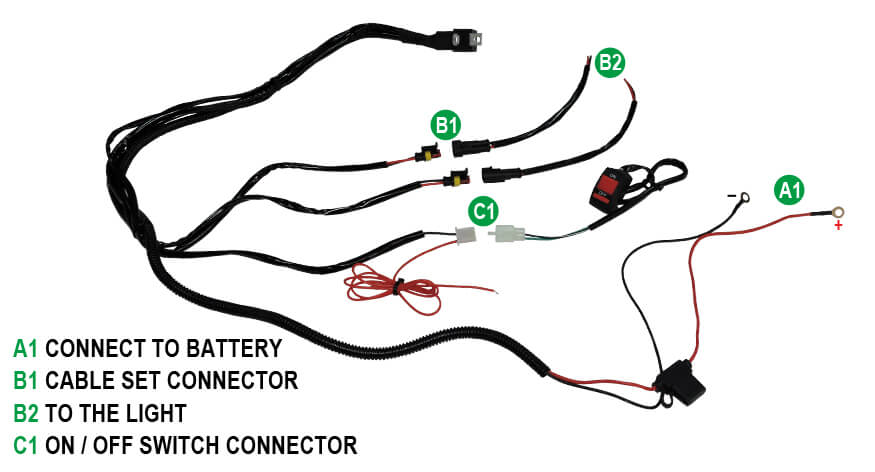 2.High Quality At A Budget-Friendly Price
BRIGHTSTARTW Motorcycle wiring harness kit is made of premium materials and safe electric components.

It is an universal harness kit can meet the requirements of all customers and also provide great quality at an affordable cost.

The price is great, the easiest to install and is REALLY Plug-N-Play!
3.Easy Control With Handlebar Switch 
A handlebar mounted push-button switch makes it easy to power-up your lights whenever they're needed.
4.Universal Use  
Fits almost 12-volts applications and it can adjust length according to different type of motorcycles and your needs.

 
---
We also have alternative one with stronger handlebar switch, 
Besides The Standard One, We Have Another Choice Of Premium Option, Check Below Link