Auxiliary Light Covers For Aux. Lights Is Easier To Use And Carry.
The set includes strong silicon slip-on housings and yellow lens. It is very lightweight, can be stocked in the storage box.

Also it's very easy fitment into the covers. You can check on the video below, see how to install slip-on cover on your light? you'll easily get it! 
---
Offer You The Best Visibility In Weather
Many of motorists like white driving light when them riding during night time.
But there're some situations such as fog, dust time or other harsh environment, will need amber light to increase the visibility.
Don't worry, you don't need to install one more auxiliary light.
Because our prepared Auxiliary light covers for Aux. Lights can make the white light into amber quick and easy.
It is easy to install and remove within 3 seconds. Even it can be installed at the side of the road.
With the Slipcover set, our DARKBUSTER series LED Aux Light can have both white and amber lighting in one Aux. Light.
It can offer you the best visibility and conspicuous in changing weather conditions.
---
we provide two different colors for your options:
Yellow is for the changing whether or condition.
Blue is just for cool!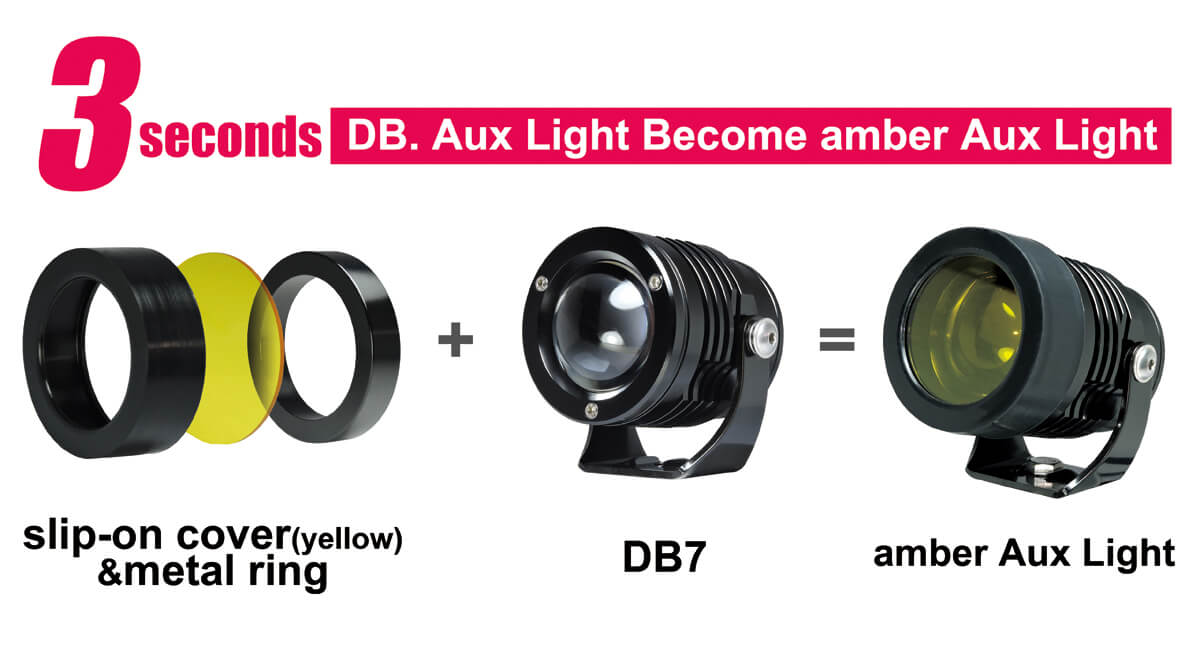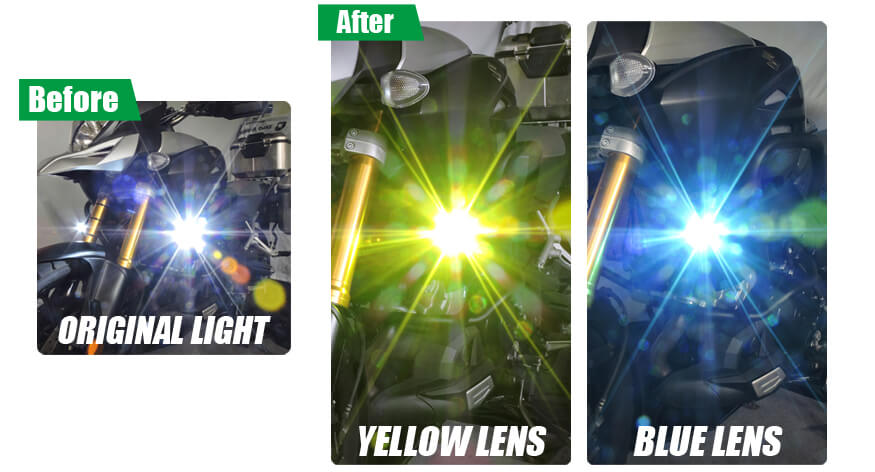 ---
If You Have DB5/DB6  On Your Hand, You Might Need This One Below