e bike Front light E1 verified by the most honest TÜV conforms to ECE R113 Class C and ECE R87 DRL and Automotive Grade ECE R10 EMC Reg.
As the world's most high-profile innovative 45km/h Green Lighting , it comes with 1550 lm (420 lx) high light output , superior light distribution, efficient energy-saving and low heat emission.
This light is fully compliant to the stringent international EMC Vehicles standards!
The electric bike front light is regarded as the most strategic development green light source for the current E-Bike market.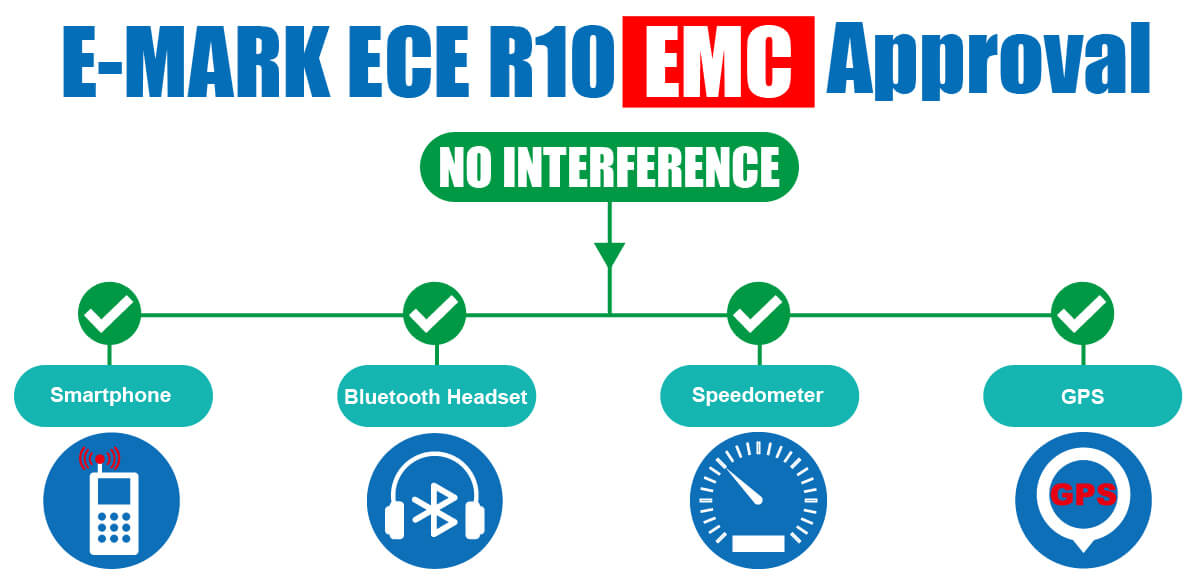 ---
Versatile and Rugged Darkbuster E1 is the best e bike light Solutions
Darkbuster E1 with durable Al Anodizing Housing provides excellent dust, sand, dirt and UV light and corrosion resistance (IP 68 ).
This light passed the FMVSS / SAE Standards Quality Assurance and the most rigid sealing test for 1 m underwater based on 20 psi ensures the high performance and even in a harsh condition.
Wide application for up to 25 km/h , up to 45 km/h , up to 11 KW/125 cc
Such innovative electric bike front light can ensure you the highest safety guarantee and more ECO-friendly lifestyle!
E1 allows 10 times the brightness than regular electric bike front light.
Ref: Pounds per square inch
https://en.wikipedia.org/wiki/Pounds_per_square_inch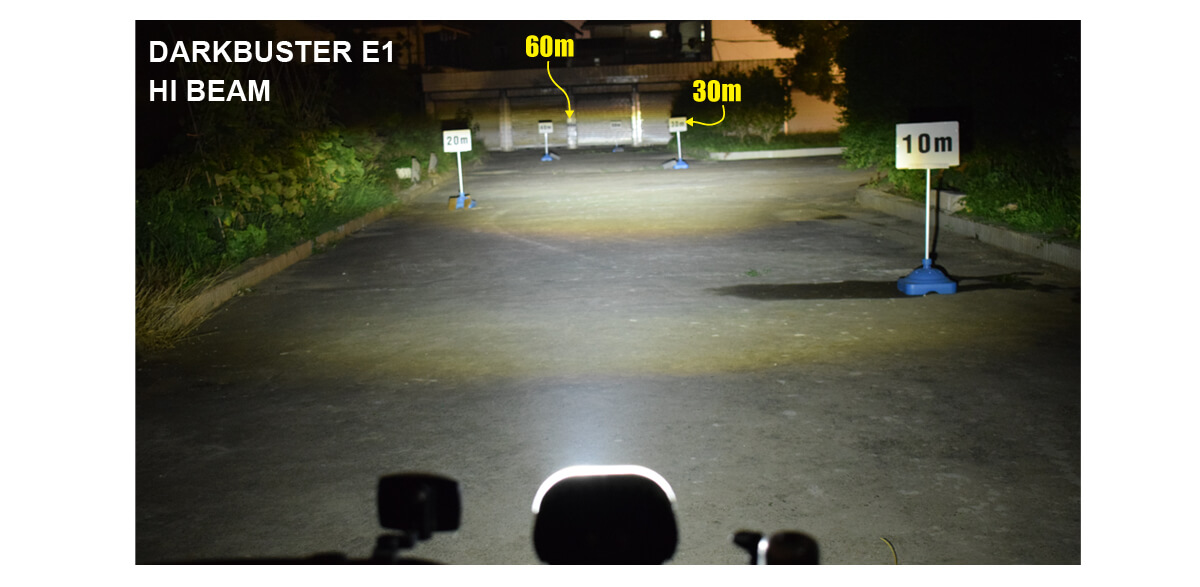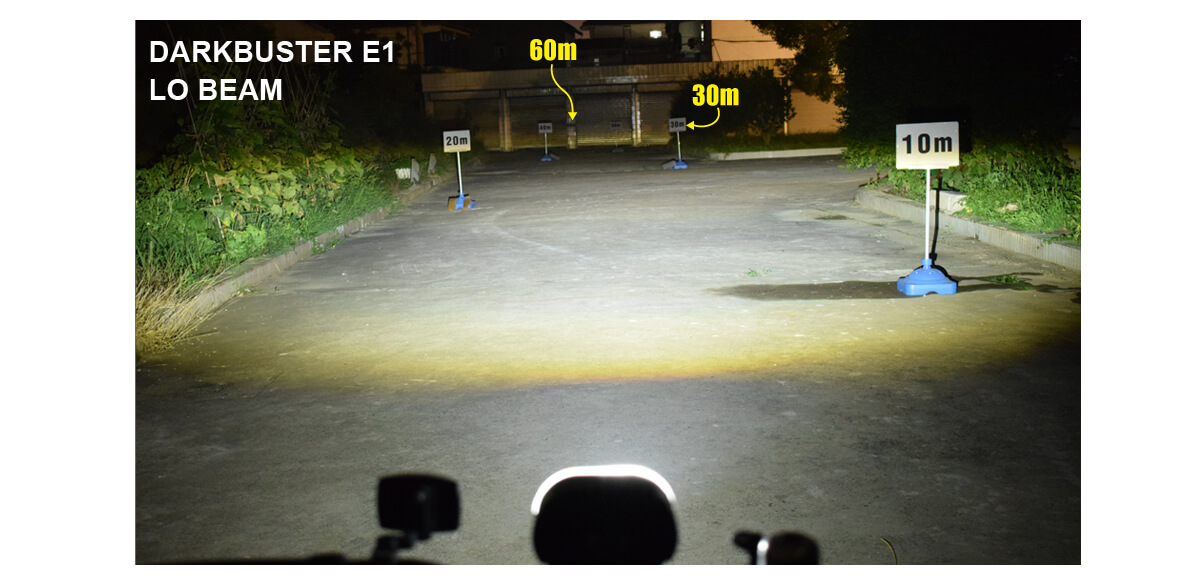 ---
High Power Bike Lights Product Review: (BRIGHTSTARTW VS SUPERXXX)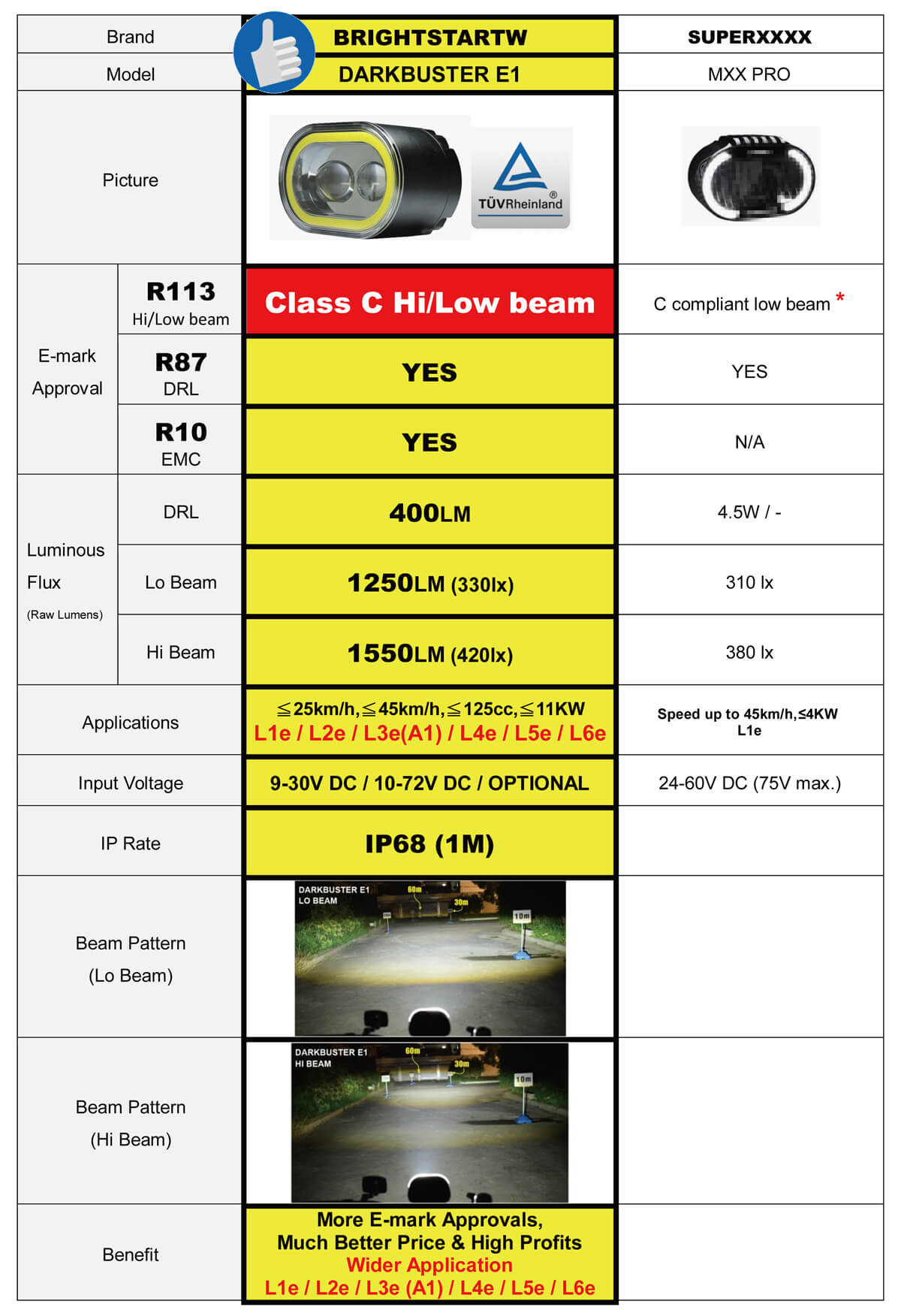 ---
Read More E Bike Light E-MARK DARKBUSTER E1