Two Optional Daytime Running Light O-Ring Colors Available:Yellow or White
Lights For Electric Bikes E1 equipped with Eye-Catching Yellow O-Ring of Daytime Running Light.

Not a fan of Yellow O-Ring of Daytime Running Light, E1-W E-Bike Light with White O-Ring Daytime Running Light can be your perfect choice.

The Daytime Running Light O-Ring will give your ride a distinctive look.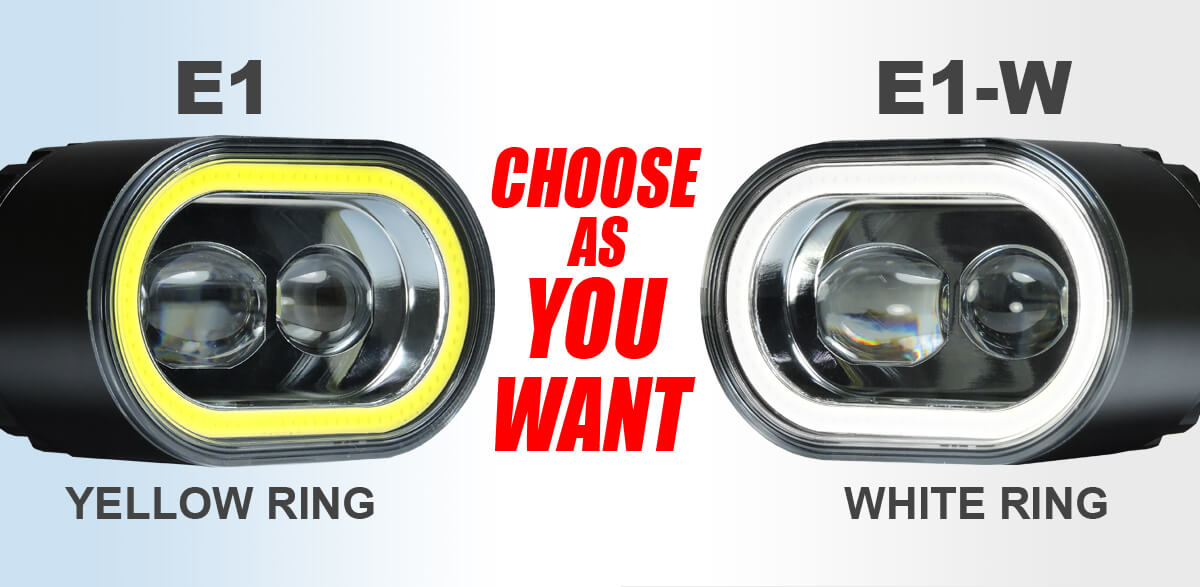 DARKBUSTER E1 – Product Videos

---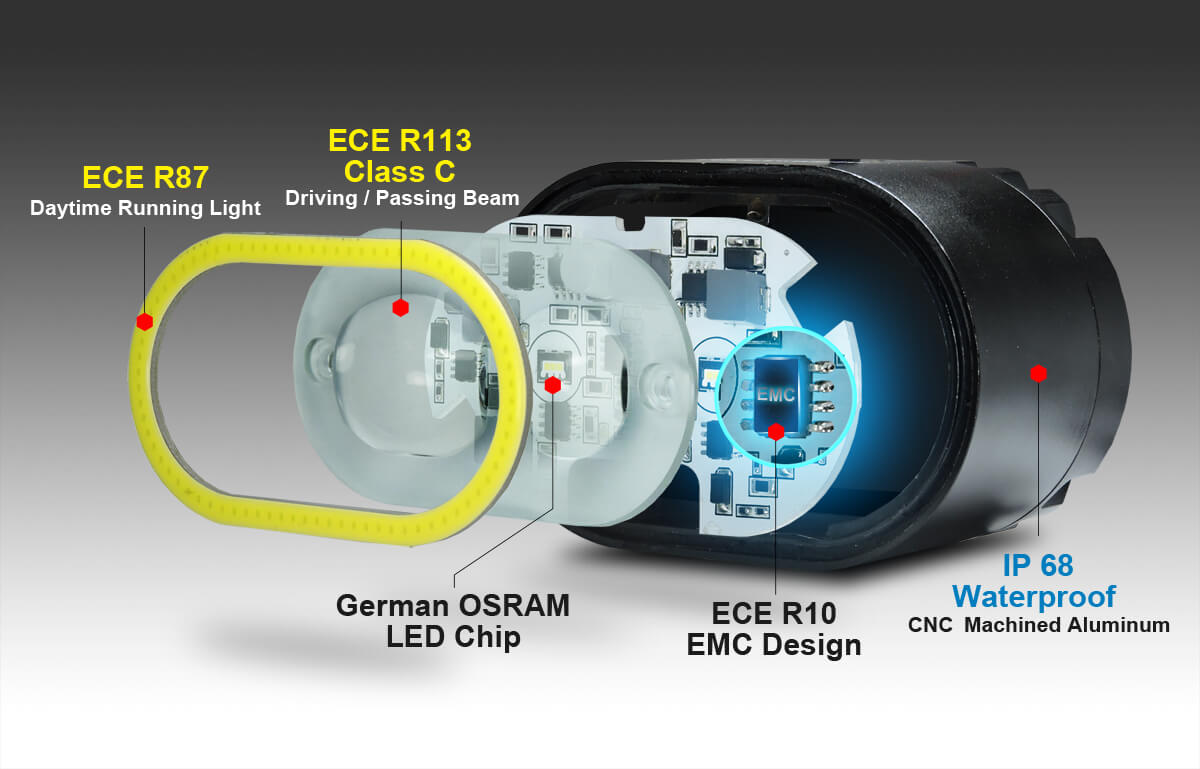 Ebike Light comes with E-MARK ECE R113 Class C High & Low Beam & ECE R87 Daytime Running Light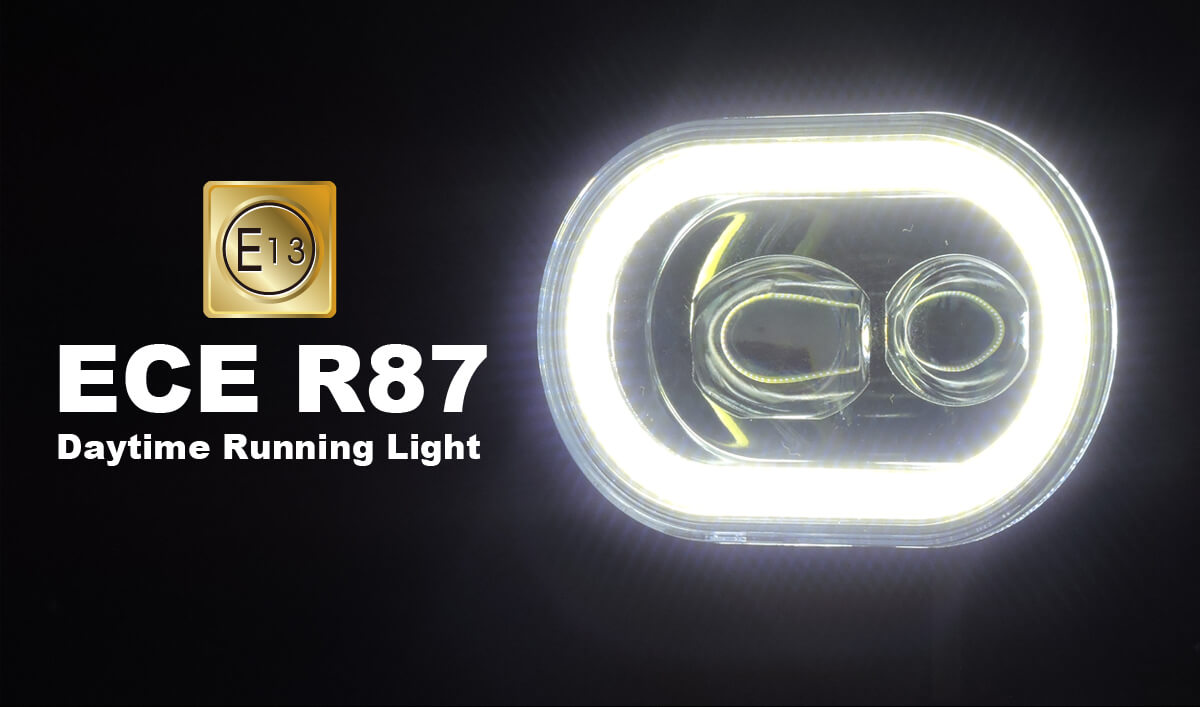 Ebike Light E1's Passing Beam (Low) and Driving Beam (High) both pass E-MARK R113 Class C Approval.

On the market, most electric bike lights don't have E-MARK Approved, a very few ones's only passing beam gets E-mark R113 Class B or C.

Besides that, E1 with E-MARK ECE R87 Powerful Daytime Running Light function ensures you for safety riding.

Such Compact and lightweight electric bike Light brings you the best beam pattern(glare-free). Most importantly, it can let you legal import and legal on road.

It can easily apply with two-wheel powered vehicle(L1e), three-wheel moped(L2e), and two-wheel motorcycle(L3e) & up to 11KW/125CC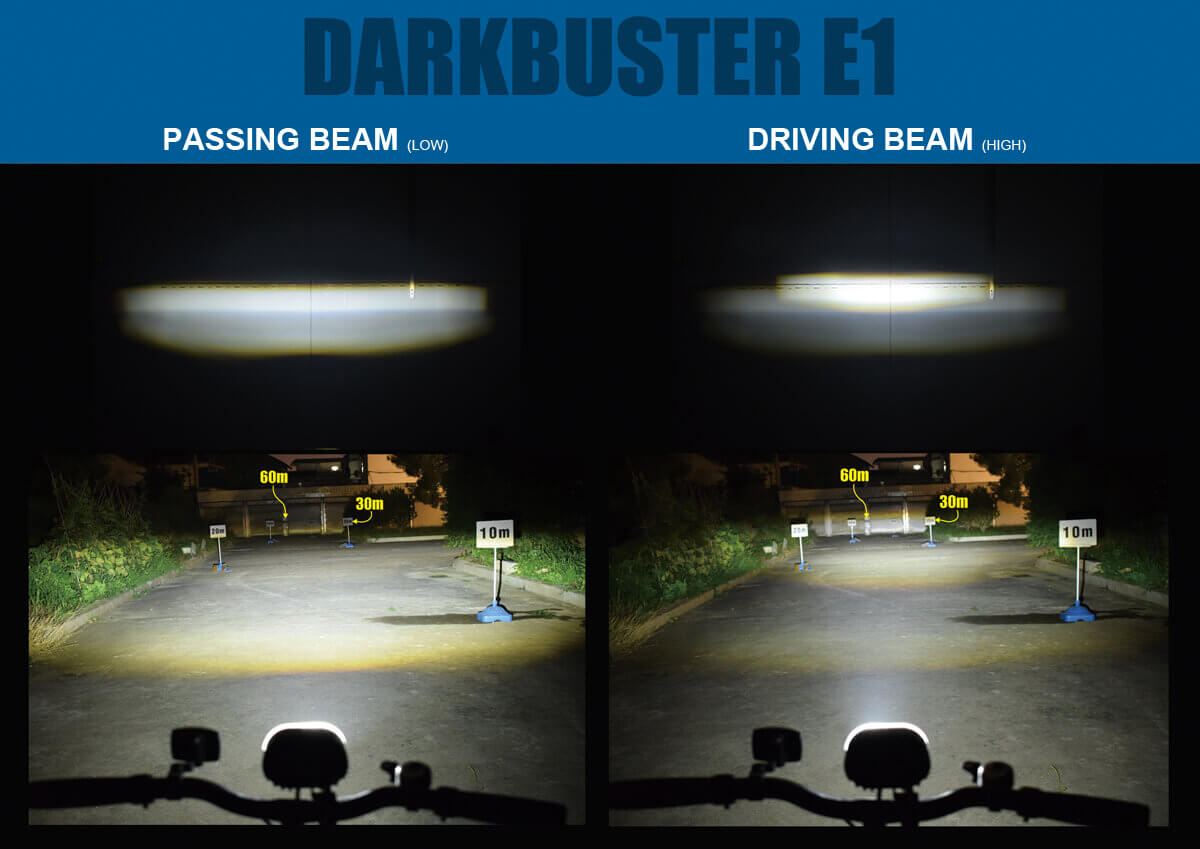 ---
ECE R10 Approved(EMC Compliance Test)
Almost 95% electric bike Light on the market don't have ECE R10(EMC) E-mark Approved.

E1 not only equipped with excellent EMC design but also passed ECE R10 Approved (EMC Compliance Test).

These lights can operate in an electric environment without interfere other electronic devices, and without being interfered by other devices.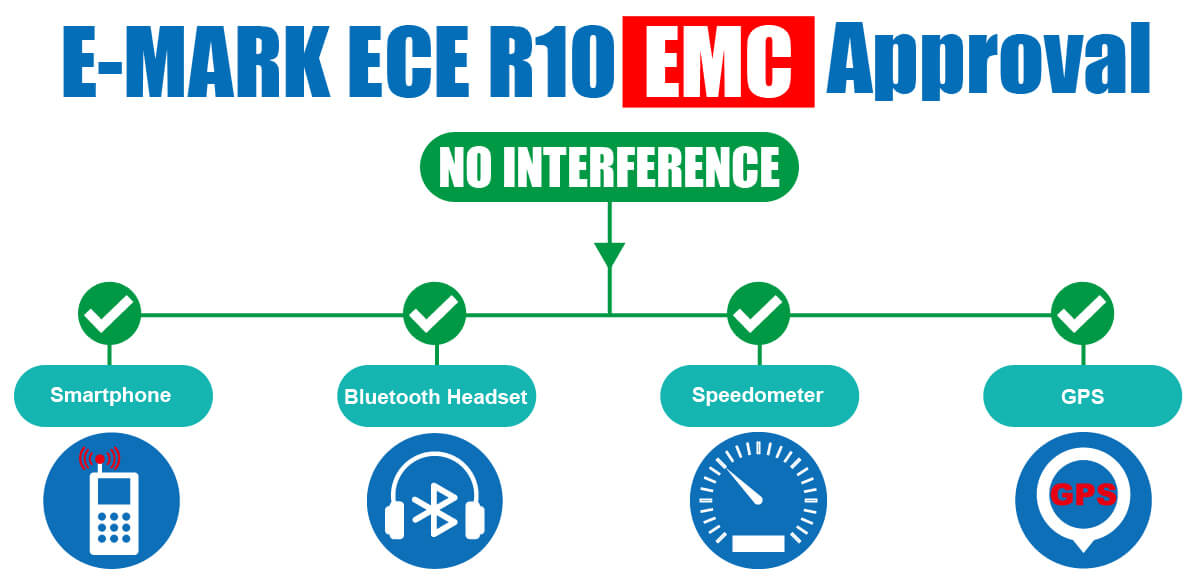 R10: https://www.unece.org/fileadmin/DAM/trans/main/wp29/wp29regs/2019/E-ECE-324-Add.9-Rev.6.pdf
Read More: https://brightstartw.com/blog/why-led-driving-light-has-to-perform-electromagnetic-compatibility-approval/
---
Waterproof Protection IP 68(1M Depth)
Ebike Light E1 features an international standard rating of IP68.

Such high spec lights are deemed fit enough to withstand dust, sand, dirt, etc.

E1 is more than enough the rider's demands by being resistant to submersion up to a maximum depth of 1 meters underwater.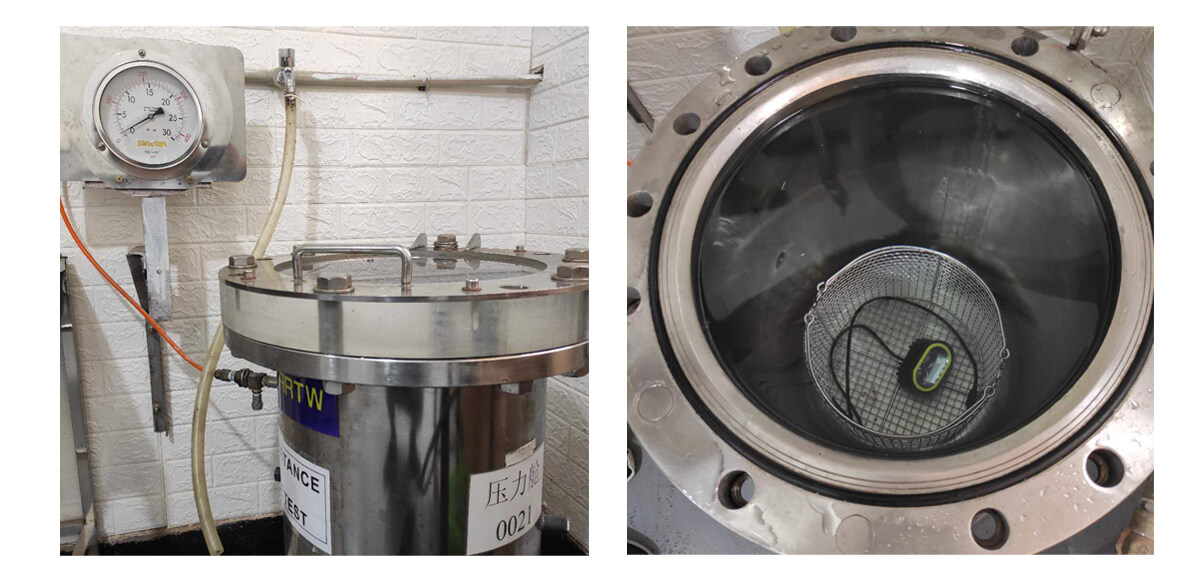 ---
QUALITY ASSURANCE Based on FMVSS / SAE Standards
S14.4.2.3 Heat Test
S14.5.1 Vibration Test
S14.6.6.3 Temperature Cycle Test
S14.6.9 Sealing Test

Salt Spraying Test(ASTM B117-73)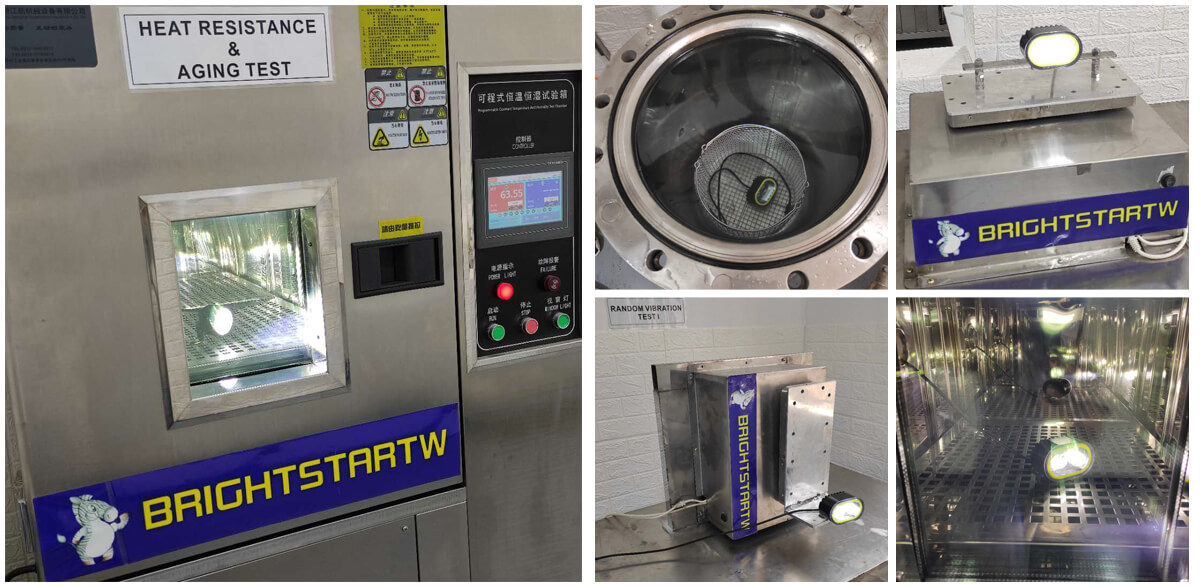 ---
BROWSE ALL ACCESSORY YOU MAY NEED
---
Read More Electric Motorcycles Lights E-MARK DARKBUSTER E1