Two Optional Daytime Running Light O-Ring Colors Available:Yellow or White
Headlight For Electric Bike E1 equipped with Eye-Catching Yellow O-Ring of Daytime Running Light.

Not a fan of Yellow O-Ring of Daytime Running Light, E1-W E-Bike Light with White O-Ring Daytime Running Light can be your perfect choice.

The Daytime Running Light O-Ring will give your ride a distinctive look.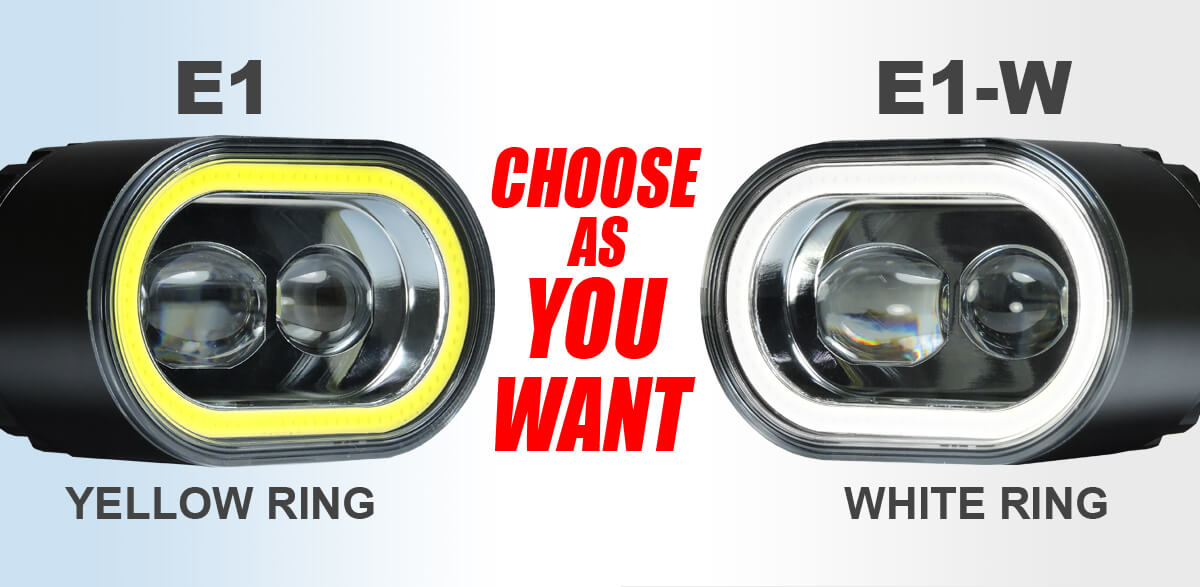 DARKBUSTER E1 – Product Videos

---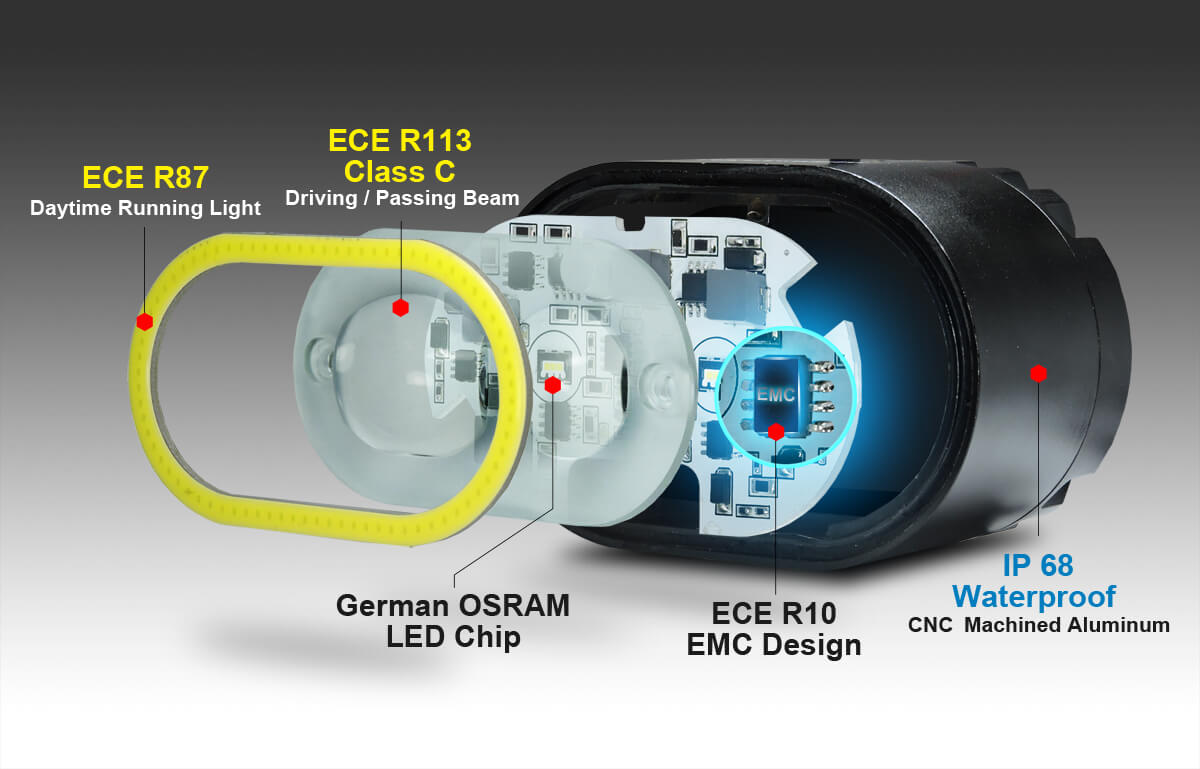 Headlight For Electric Bike with the Most Completely E-MARK Certification!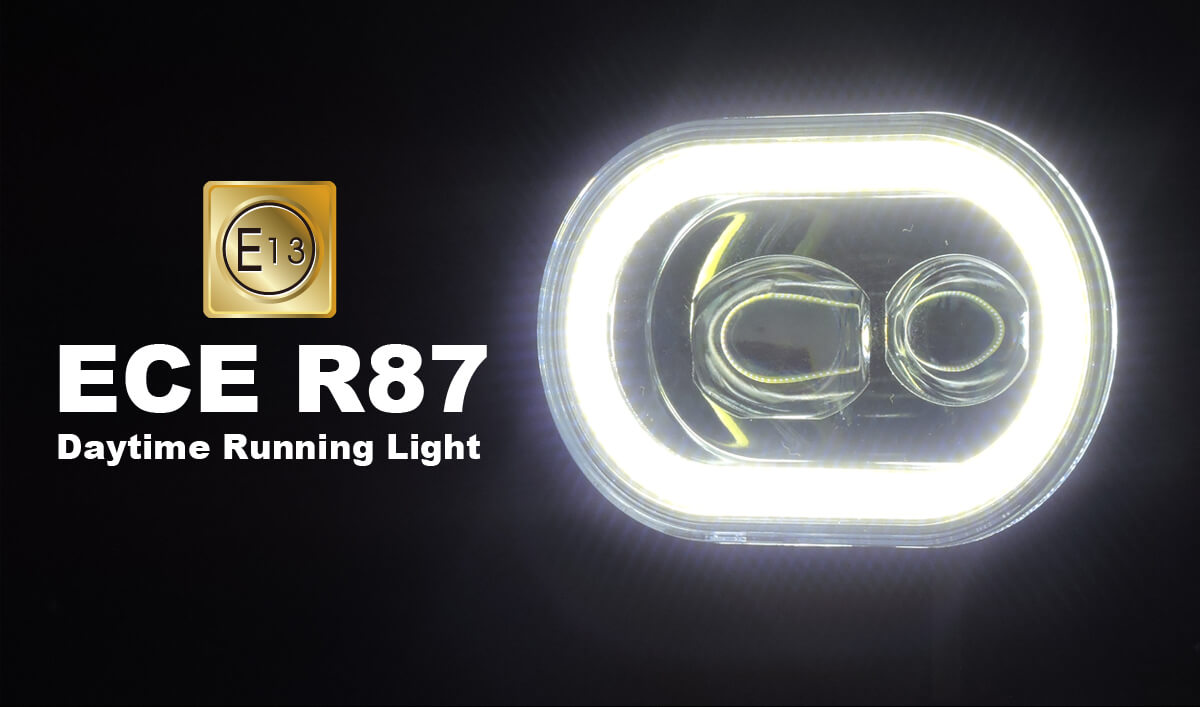 Headlight For Electric Bike E1 is the ONLY headlight with the most completely E-MARK Certificates on the market! 

It includes UN ECE R113 Class C For Both Driving Beam & Passing Beam , R87 For Daytime Running Light.

Besides that, E1 also approved with E-mark ECE R10 as high standard of vehicles!

High-Performance E1 is the unprecedented smallest, the brightest (1,550 Lumen), lowest power consumption and the most energy-saving E-mark light.

It can be wide application for electric moped bike – L1e, L2e, L3e (A1), L4e, L5e, L6e up to 11KW/125CC.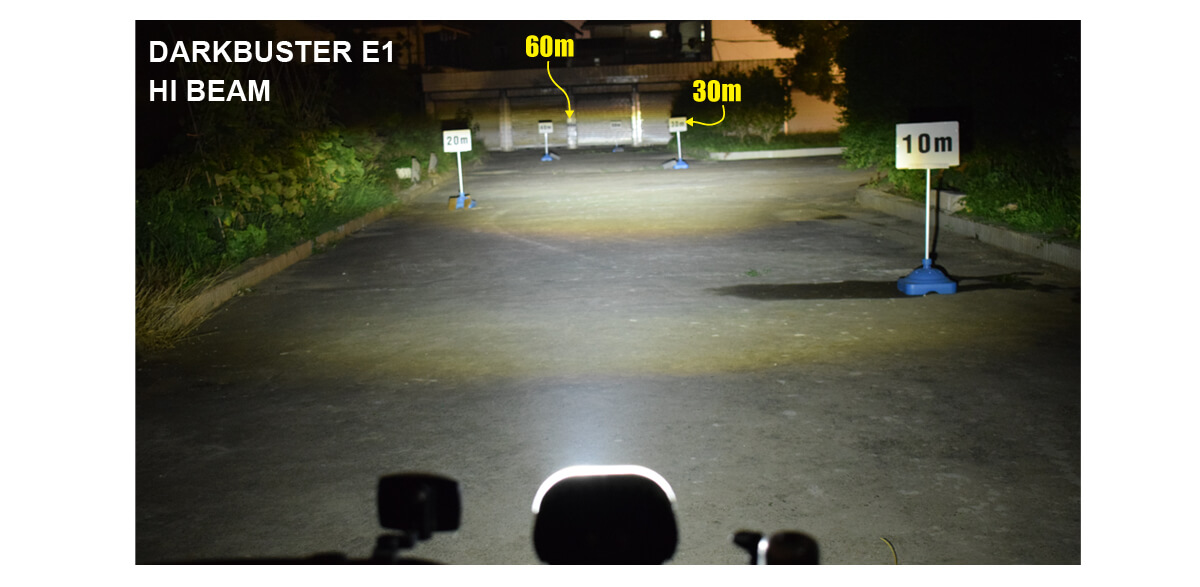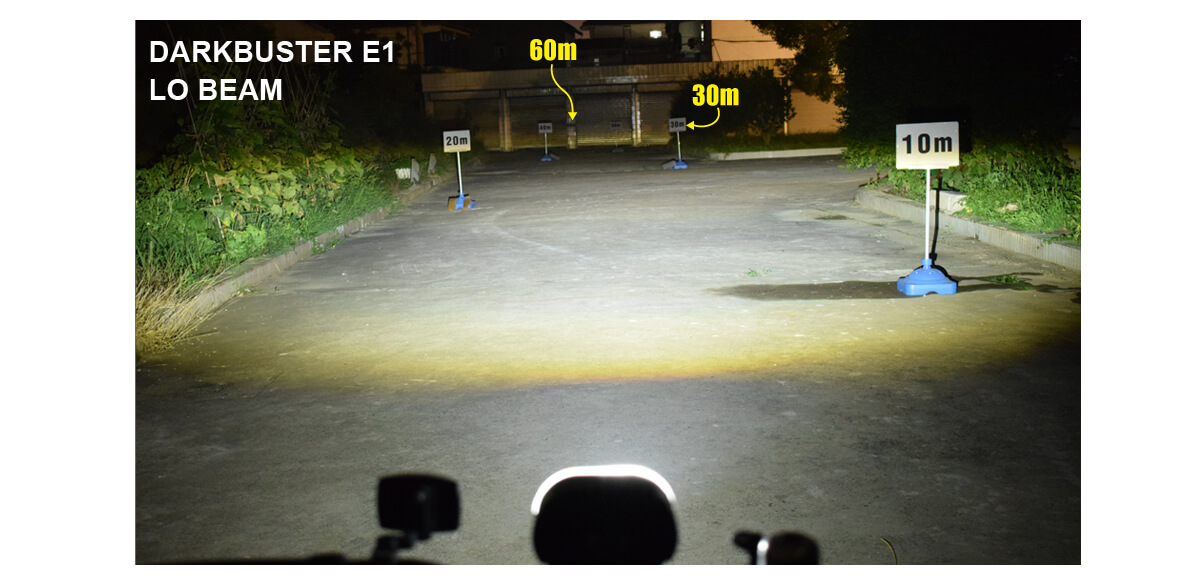 ---
Extraordinary Light Performance With Specialized Optical And Circuit Design
Headlight For Electric Bike E1 emitting wide & effective brightness protects riders to see & be seen easily and decreases accidents substantially

E1 provides the safest vision for high-speed electric moped bike as well. (Up to 45 km / 28 mph.)

Optional remote button allows you switch high / low beam freely and easily.
---
Much Stronger Technical Support Than Other E-Bike Headlight!
Compared with General Headlight For Electric Bike, DARKBUSTER E1 achieves vital breakthroughs in high output, perfect EMC design and Quality Assurance as well.

It can operate in an electric environment without interfere other electronic devices, and without being interfered by other devices.

Besides passing photometry Test in our in house laboratory, E1 also goes through a series of Quality Assurance tests based on FMVSS / SAE.
QUALITY ASSURANCE Based on FMVSS / SAE Standards
S14.4.2.3 Heat Test
S14.5.1 Vibration Test
S14.6.6.3 Temperature Cycle Test
S14.6.9 Sealing Test


Salt Spraying Test ( ASTM B117-73 )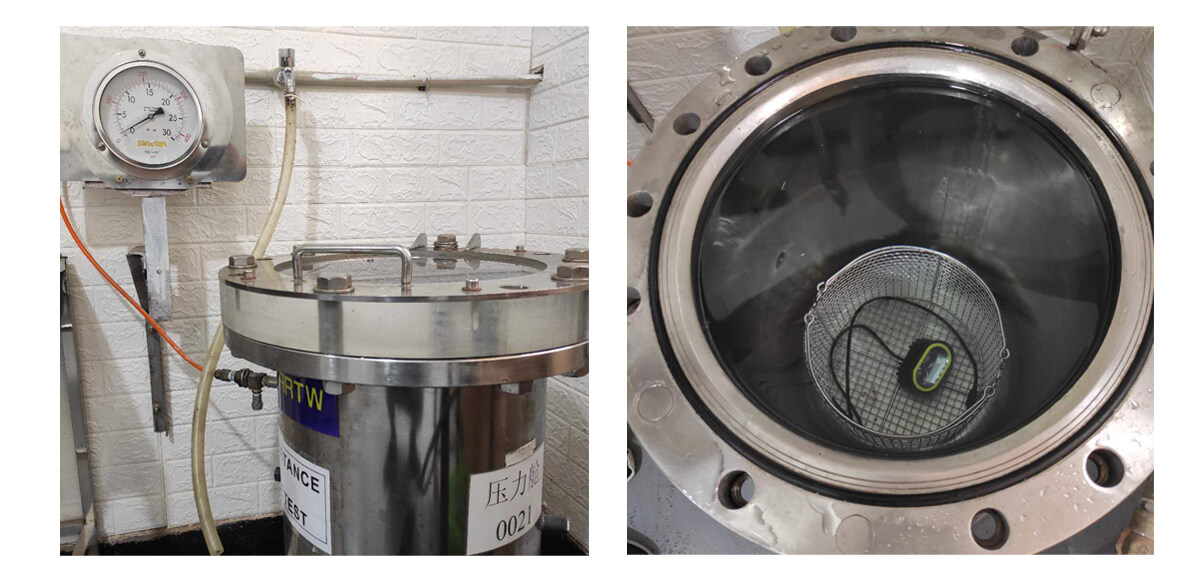 ---
2021 Taipei Cycle d&i Award By IF Design
BRIGHSTARTW DARKBUSTER E1 is a winner fresh from TAIPEI CYCLE d&i award 2021! 

NOW its design, easy functions and performance is recognized by IF Word design guide!

We believe it will be a great and valuable contribution for Electric Bike designer & also riders!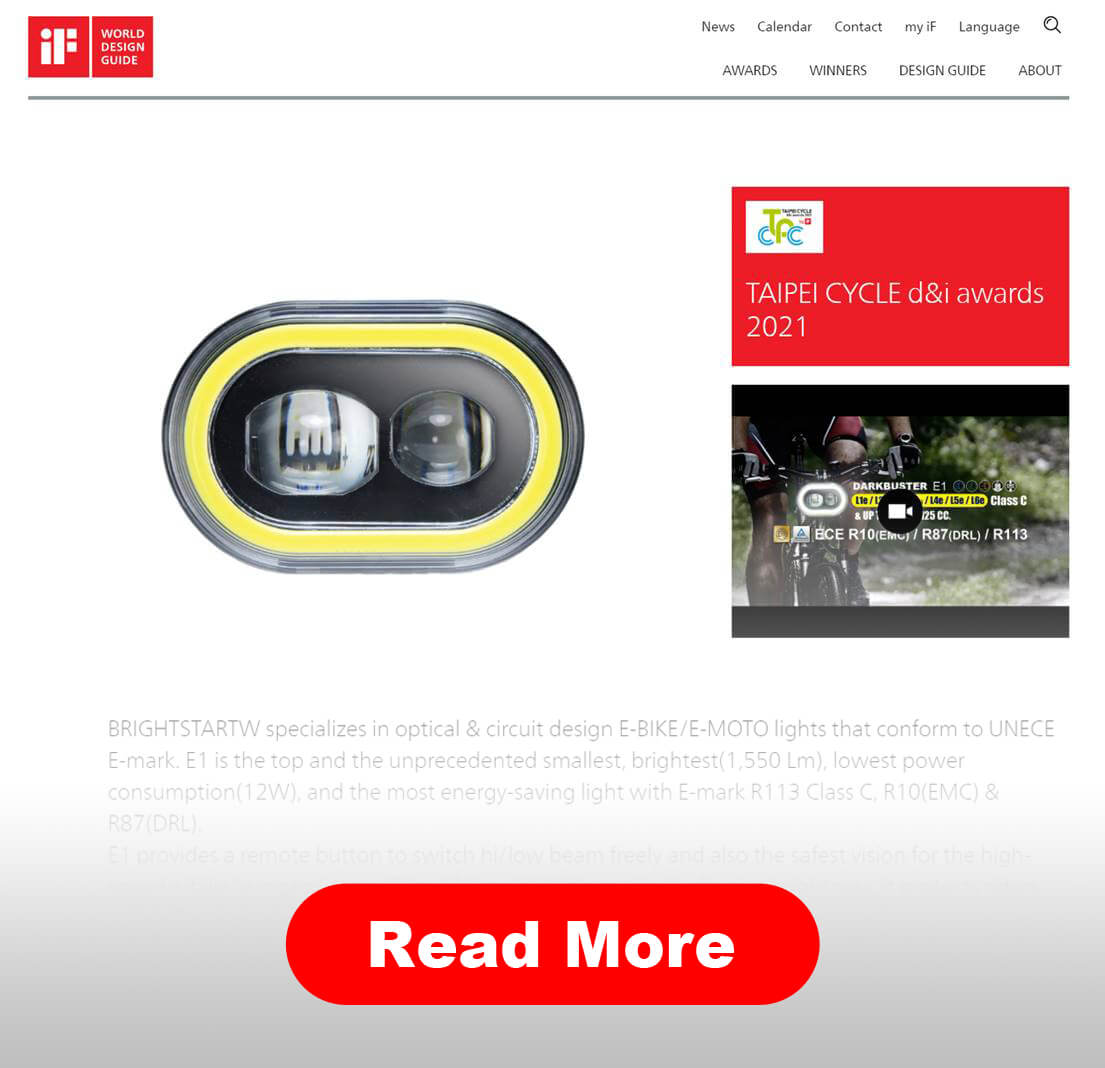 ---
BROWSE ALL ACCESSORY YOU MAY NEED
---
For More Info About DARKBUSTER Series, Click The Bottom As Below: