Electric Bike Front Light With Automatic Sensor Detection Function Is Super Convenient!
But Is It Really Safe To Leave Everything To Be "Automatic"?
Nowadays, Electric bike front light with Automatic *DRL light-sensing functions are listed as standard equipment in many automobile industries.
(*DRL:Daytime Running Light)
The principle of this kind of car headlight design is very simple (Automatically switch on / off between DRL and headlight); However, because of the simple principle, the automatic headlight that works on "detect brightness" only, is unable to cope with complicated traffic road or complicated weather conditions, the drivers still have to manually turn on the headlights according to the actual traffic road and weather conditions to ensure safety.
Car light sensors are almost installed under the inner side of the windshield and set professional parameters in the program. The advantage is that the dust and dirt on the windshield layer can be easily cleaned wash by the car wipers.
The automatic DRL and car headlight are equipped with some light sensors that work routinely (DRL & headlight switch on/off), so the car's light sensors' error rate is quite low.
---
However, The Electric Bike Front Light With Automatic Light Sensor Is Different
If the light sensor is placed above or lateral sides of the e-bike headlight, it is likely that the headlight will be prone to "water leaking"(after a while) and dust/dirty accumulation may affect the "side light environment" on the traffic road, which probably causes the light sensor to make a wrong judgment on the light detection logic, and does not achieve accurate headlight lighting automatically.
Frankly speaking, most of the E-BIKE headlights currently on the market are compact size due to the Micro-Mobility design trend these years, how could an e-bike headlight get the same space as same as a car headlight to install enough light sensors?
Will the few light sensors increase the "error logical judgment of detecting light"?
We shall think about if it increases the error rate.
---
Compared With The Automatic Light Sensor Headlight Between CAR And E-BIKE
Electric bike front light with "automatic DRL sensor" function seems more difficult to cope with complex weather conditions (such as rain & fog) and surrounding ambient traffic road conditions.
Therefore, when riding an E-BIKE, it is best to "assistant manually turn on the light" to be the safest.
So far, there is still doubt about the safety of Automatic sensor detect headlights designed on the e-bike.
In addition, E-MARK regulations currently have no test items set for light-sensitive automatic headlights.
We are based on the professionalism of E-MARK E-BIKE lighting manufacturer, we put forward opinions and welcome anyone to correct and exchange with us.
---
iF DESIGN AWARD
TAIPEI CYCLE d&i awards 2021 WINNERS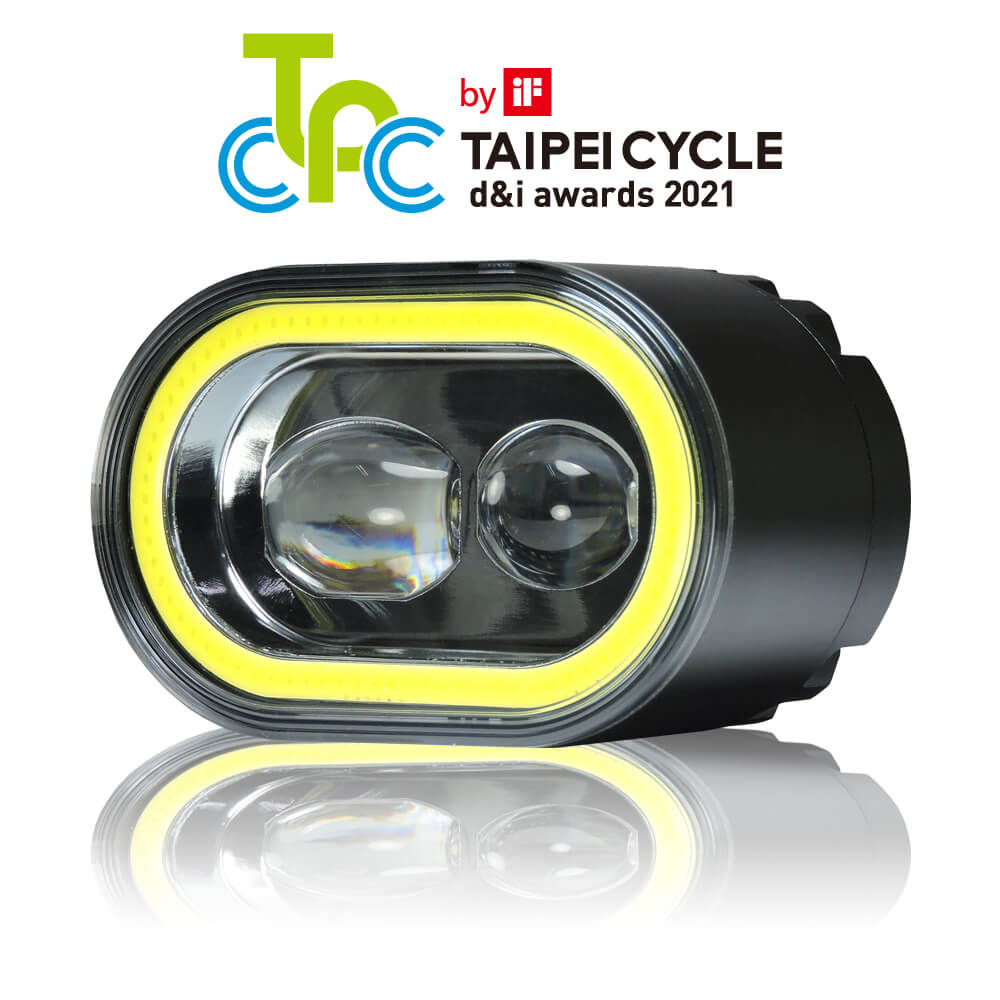 Designer: BRIGHTSTAR TECHNOLOGY CO. LTD.
Manufacturer: BRIGHTSTAR TECHNOLOGY CO. LTD.
---
O-Ring – Daytime Running Light Gives A Distinctive Look
Two Optional Daytime Running Light O-Ring Colors Available: Yellow or White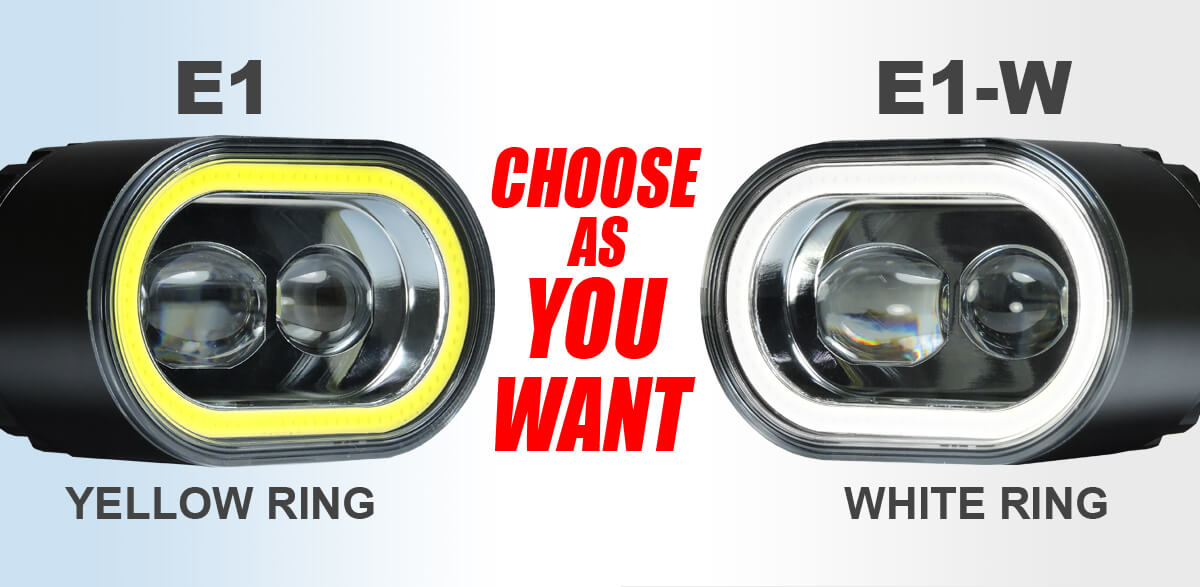 ● E-bike Light Model "E1" comes with E-MARK UNECE R113, Class C, High Beam & Low Beam & UNECE R87 Daytime Running Light.
Ref. E1:  https://brightstartw.com/product/ebike-light-e-mark-darkbuster-e1-l1e-l6e-class-c/
I hope this sharing post helps you during purchasing lamps / lights.
If you are further wondering something from this article,
go ahead and write us comments or questions via " service@brightstar.com.tw ", so that we know what to look into next time. We will be happy to hear various technical opinions! See you around!