Most Robust with E-mark
Boat spotlights passed European government strict on requirement of ECE approval.

BRIGHTSTARTW insist to work with TUV (most credible lab in Europe) for all of our ECE R113+R10 approvals.

The boat spotlight led lights with TUV ECE approval means the lights meet the high-end quality of European standard. It protects our partner without any trouble from selling to sailing.

Also, got the R10 TUV E-mark approval.

R10 – Electromagnetic compatibility (EMC) includes Radiated interference & immunity to interference.

Boat spotlights with the best Anti-Interference design can guarantee absolute functional safety in all application situations.

In fact, durable boat spotlights led passed R113+R10 TUV E-mark

The most rigorous quality testing accordingly & gained highly comments from our European/USA major customers.
R10: https://www.unece.org/fileadmin/DAM/trans/main/wp29/wp29regs/2019/E-ECE-324-Add.9-Rev.6.pdf
R113: https://www.unece.org/fileadmin/DAM/trans/main/wp29/wp29regs/2019/E-ECE-324-Rev.2-Add.112-Rev.4-Amend.1.pdf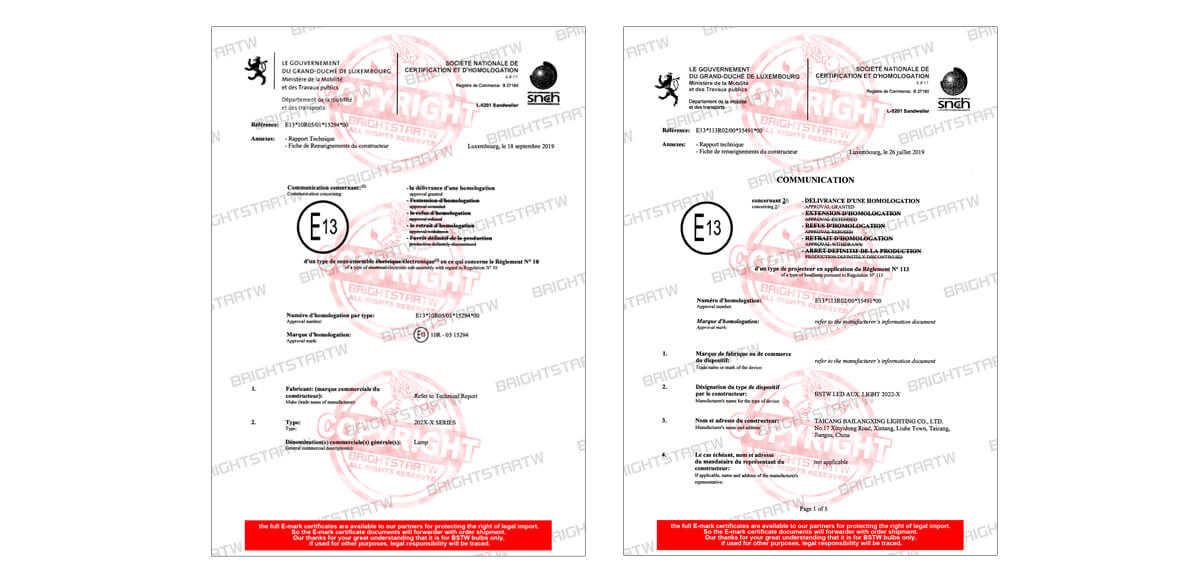 ---
Integrated Thermal Management System
Super-efficient boat spotlights offers customers with all-rounded thermal solution

Boat spotlight led passed the heat testing with the top thermal material & professional thermal engineer to design the light that can assure the best thermal solution.
---
Multiple Color Choices
Hence, boat spotlights DB5 can be a white boat spotlight led & even amber light.

The optional slip on cover set is easily installed for and removed within 3 seconds!

Best boat spotlights black slip-on covers with yellow colored lenses can increase visibility for you and help others to see you even under bad weather & tough environment.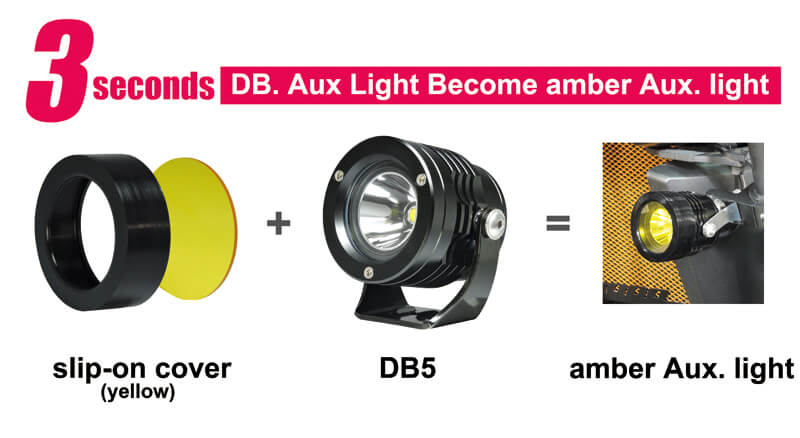 ---
Variety of Laboratory Proficiency Testing
These boat spotlights are compliant to most rigorous quality testing include
integrating sphere test

aging test

photometer test

spraying test

salt spray test

vibration test

sealing test

temperature cycle & humidity test…etc.
Boat spotlights led DB5 built to resist saltwater corrosion.
Housings of boat spotlights are sealed to keep out dust & moisture which protects moving parts & bulbs.
Indeed, the best boat spotlights are sturdy housing.
Then, the lenses also protect your light from impacts or rough conditions.
---
QUALITY ASSURANCE Based on SAE J575 Standards
S14.4.2.3 Heat Test
S14.5.1 Vibration Test
S14.6.6.3 Temperature Cycle Test
S14.6.9 Sealing Test

Salt Spraying Test(ASTM B117-73)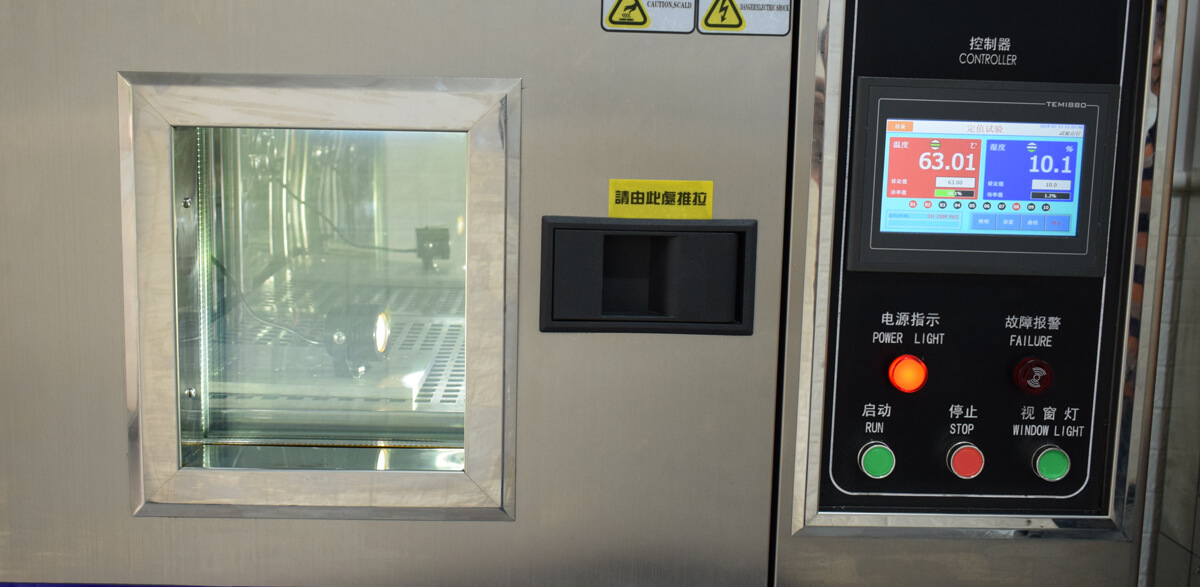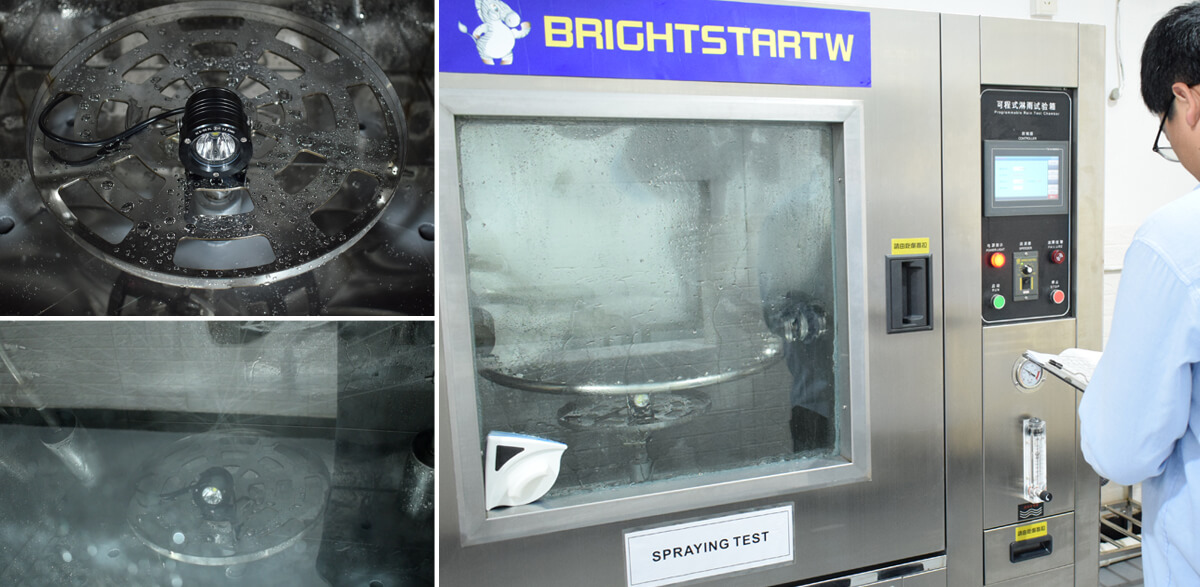 ---
For More Info About Boat Spot Light DARKBUSTER Series, Click The Bottom As Below: