Nowadays, Are You Still Choosing Old-Fashioned Bicycle Headlights On Your Next Modern Electric Scooter Headlight? 
Making A Risky Bet On A New Project?
Electric Scooter Headlight is one of the most important component of a vehicle on road, you can't deny it.
---
Unbelievable Truth!
From a point of view, most Micro E-Scooter / E-Bike / E-Cargo Bike / E-Mobility manufacturers are still choosing BICYCLE headlight level specifications for new modern Electric-Mobility projects on the current market. 
Troublesome Points:
Obviously, it still has a long way to go for a lighting viewpoint change and improvement in the near future.
On the basis of BRIGHTSTARTW R&D team sensitivity to the demands of Micro E-Scooter / E-Bike / E-Cargo Bike / E-Mobility headlight market, and our knowledge of UN ECE regulations, safety, low lumen bicycle level bulbs, harsh glare to on-coming drivers and Electromagnetic(EMC) interference are the just "RIGHT PAIN troublesome points" to clients & riders.
---
Electric Scooter Headlight Era!
It's time to go Electric & Legal on road for future-proof !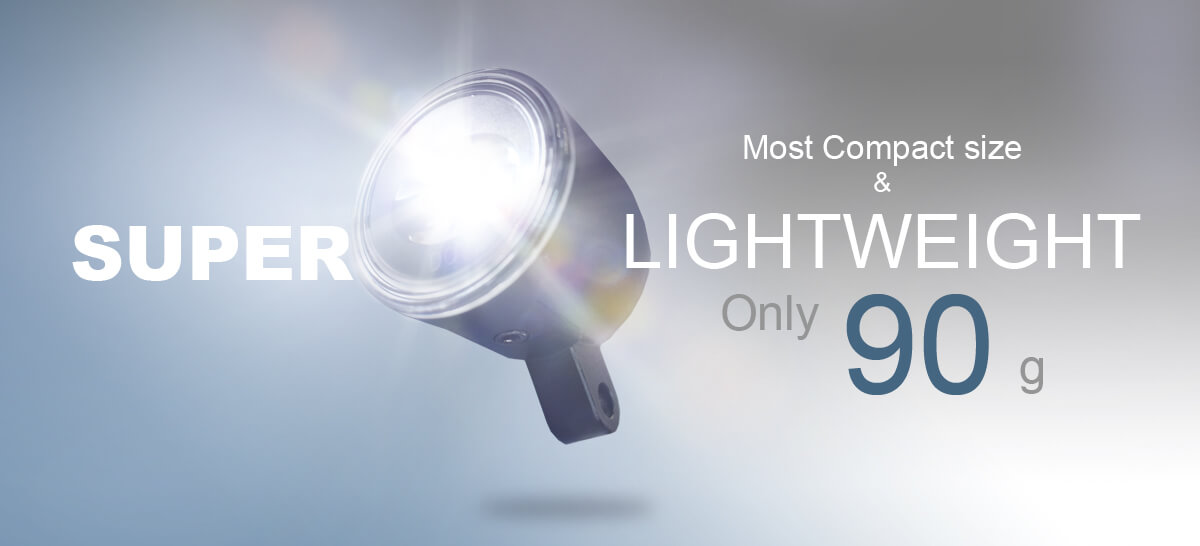 To Be A Trouble-Solver:
BRIGHTSTARTW R&D team has been innovating and manufacturing various E-mark-approved Lighting series, enabling clients to overcome these obstacles at one time.
---
It Is The Difference Between BRIGHTSTARTW Headlight And Others On The Market:
We do develop and manufacture E-Mobility lamps that meet high-end vehicles specification of automobiles and motorcycles,  all successively passed E-MARK / DOT certification.
Be Safer, robust, energy-saving, smart IC of precise PCB Layout, longer lifespan & Legal environment-friendly E-vehicle lamps.
Such as the progressive decarbonization of E-mobility, environmental performance improvements, and ongoing efforts to further enhance E-mobility to be safer as well as Legal to go on the road worldwide!
Ref. https://brightstartw.com/blog/electric-bike-light-pcb-configuration-design-secret-expose/
---
What Are E-MARK Certification Standards And Test Items?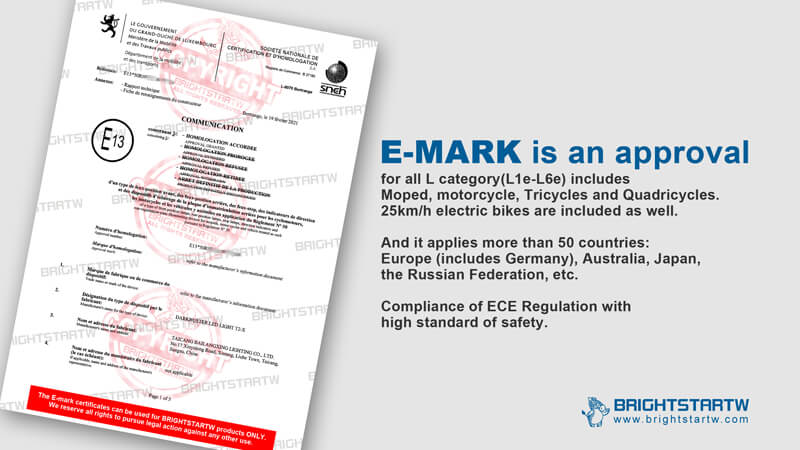 EU: E-MARK Certification
All automotive vehicle lighting and signal devices need to comply with  EU/UN regulations to enter the EU market, the test items include…
General Regulations / Illumination / Light Intensity / Luminosity / Color / Plastic Lens Test / LED Mode Group Testing / Shape And Size / Environmental Testing / Photoelectric Parameters / Position And Size / UV Radiation, etc.
BRIGHTNESS Requirement:
According to ECE Regulation, Passing Beam BRIGHTNESS Standard.
E-MARK DARKBUSTER E11 Beam Pattern Illumination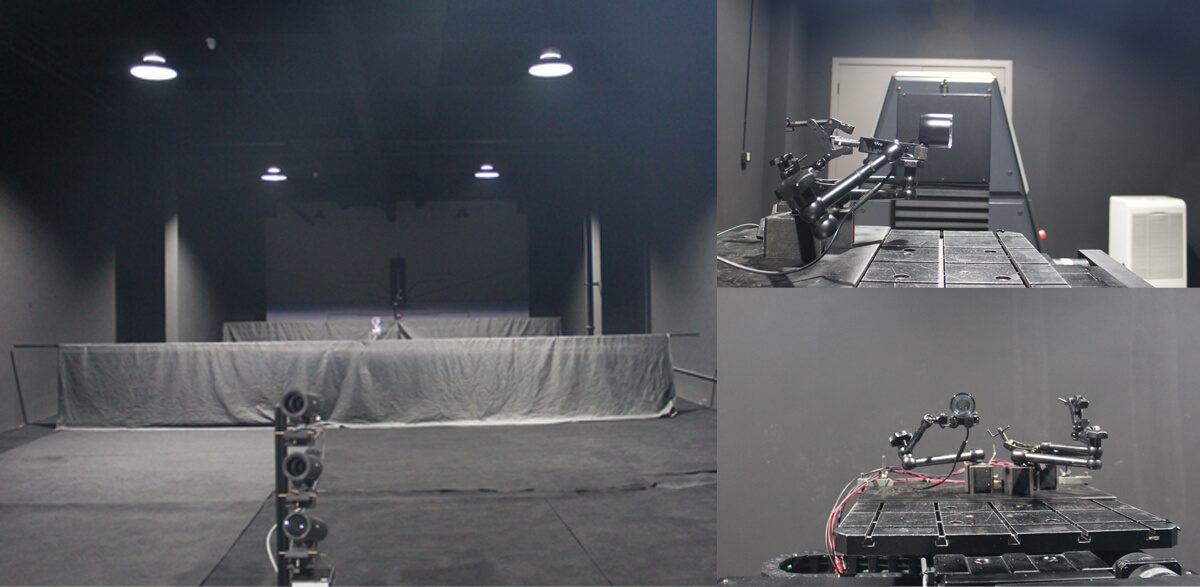 Class B:
luminous flux Minimum 350 Lumens, luminous flux maximum 1000 lumens
Photoelectric Parameters Requirement Of UN Regulation No. 149 – Road Illumination Devices (RID)
Ref. https://unece.org/transport/documents/2021/05/standards/un-regulation-no-149-road-illumination-devices-rid
---
E11 Electric Scooter Headlight Fully Complies With ECE Regulation And Much Stricter & Higher Standards Of TUV Testing.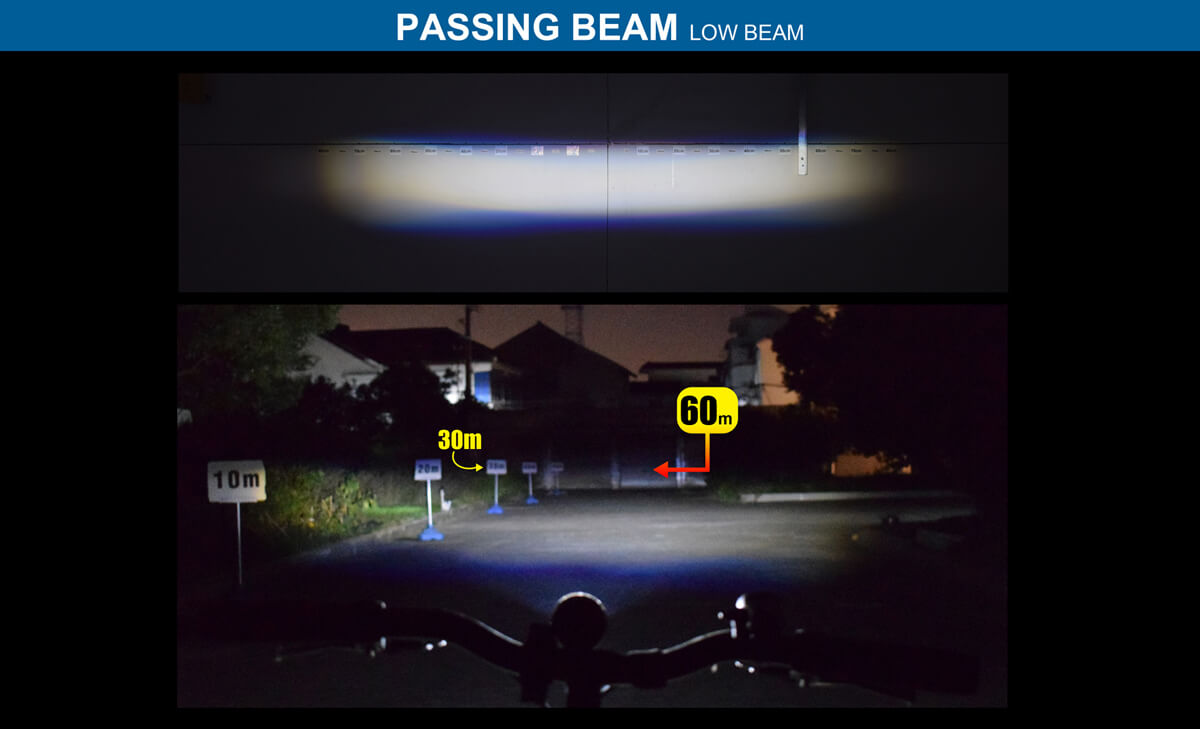 No matter the brightness, cut-off or photometric distribution.
High Brightness Electric bike light helps riders' early obstacle detection and early response.
Electric scooter light accurate beam pattern of clear cut-off focuses effectively on the road ahead, instead of spreading the Illumination out everywhere, even with harsh glare on the oncoming drivers' eyes.
Accurate beam pattern additionally provides plenty of wide safe vision beam in all directions front, left & right. Especially crossing the road safely.
Read More E-MARK DARKBUSTER E11 : https://brightstartw.com/product/ebike-front-light-e-mark-darkbuster-e11-l1e-a-b-class-b/
---
If You Change Nothing, Nothing Changes.
Whether It's Business Or Personal, The Electric Vehicle Is Oncoming!
It is the difference between the future and the present.
Our true-hearted clients look for the marvelous and we make the marvelous light electric vehicle lighting possible.
Every move is right here.
And in the end, more than a headlight is created: a companion you can rely on.
For More Info About DARKBUSTER Series, Click The Bottom As Below: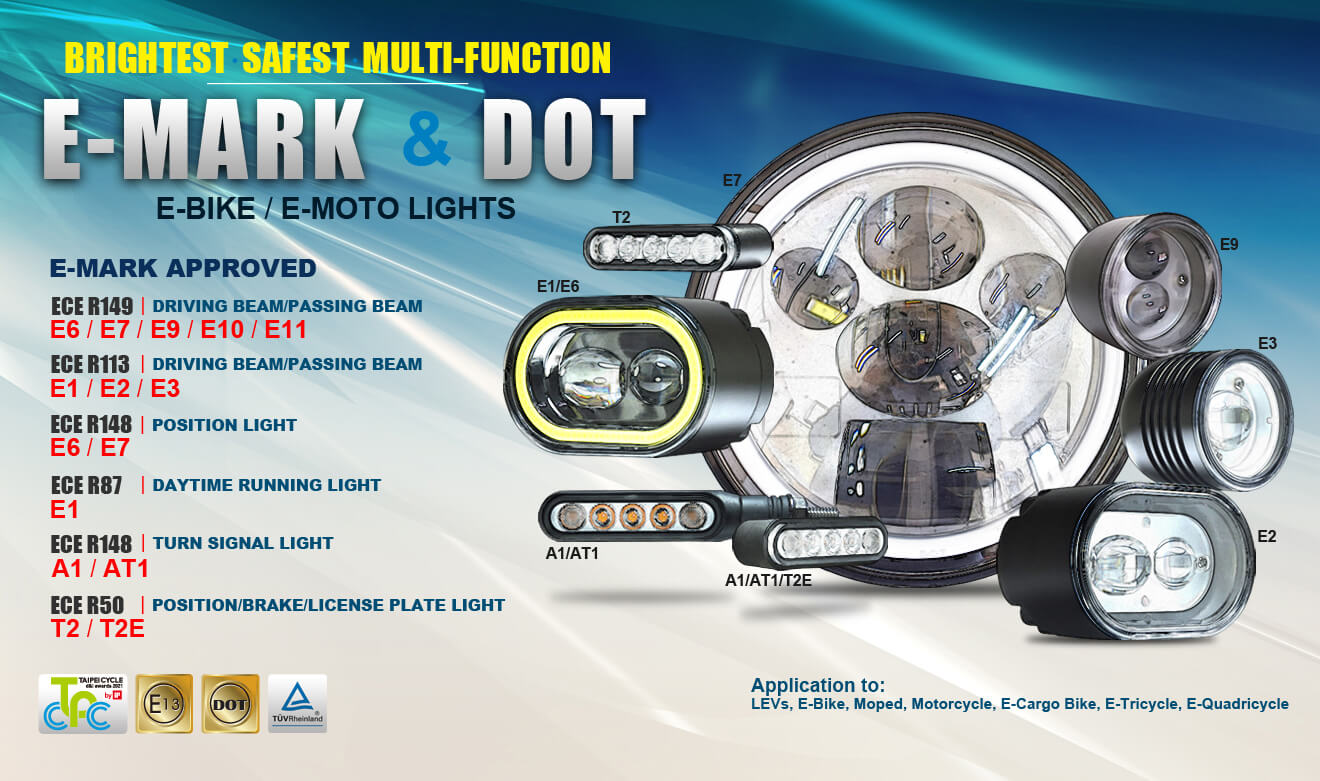 Kindly feel free to let us know if you have any opinion (service@brightstar.com.tw), welcome to contact us. We will be happy to hear various technical opinions! See you around!