Online New Product Launch: Taipei AMPA, Autotronics Taipei and Motorcycle Taiwan Show
---
Economical Corruption
The COVID-19 Pandemic has impacted the global economy by disrupting the supply chain. This year AMPA exhibition had been postponed to 21-24 th.Oct.2020
---
What's Now?
BRIGHTSTARTW and TAITRA are actively developing and advancing the related events to meet the customers worldwide such as variety of virtual exhibitions on Taiwantrade.com, Taiwan's leading B2B website.
Global businesses will be invited to participate in online procurement meetings, new product launch presentations, and webinars featuring major industry players sharing the latest trends in a variety of technology applications.
On 10th of June, top 10 Taiwan manufactures had been invited to have a new products launch presentations.
We had introduced latest 2 lights with Multi-function + exclusive design during the presentation and hope can support our customer's business growing up amid COVID-19.
---
What's New?
BRIHTSTARTW's light with E-mark (TUV), is designed for the riders who demands the most durable and functional lighting system for their adventure touring. For the motorcycle auxiliary light DB 6 – High output with 2000 Lumen, Compact size & light weight had multiple applications. It can be Driving Light, can be turn signal, and also can be just Day time Running light. Support rider with no space for installation and also win the high profit in the niche market plus real CREE chip, IP 68 waterproof and TUV R113.R50.R10 E mark Approval.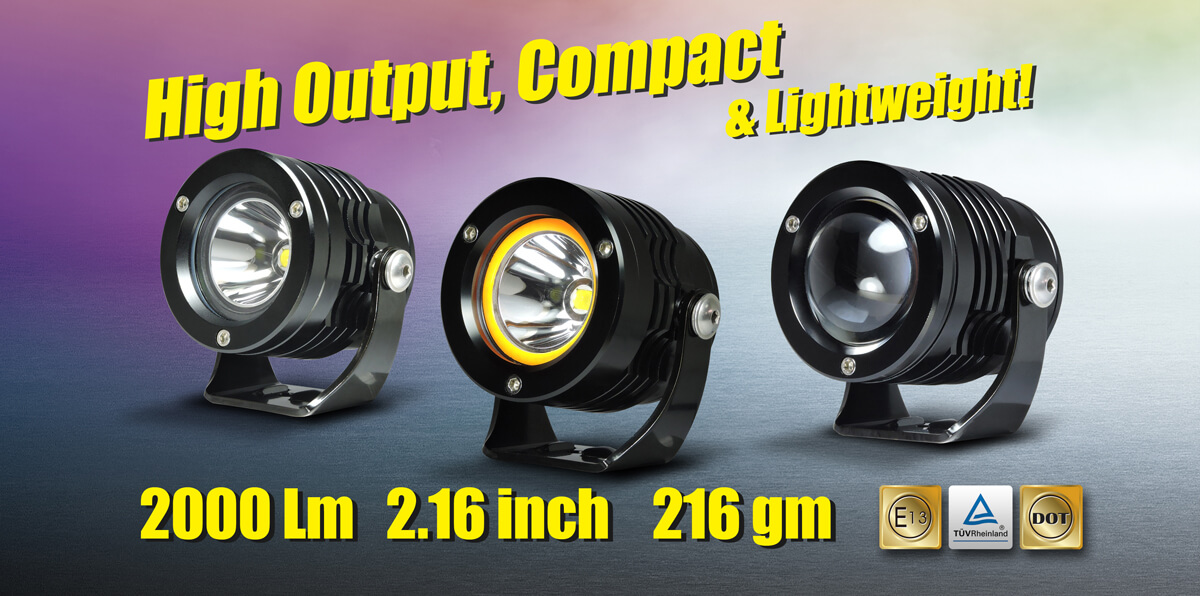 ---
What's E-MARK:
R113 (Driving beam):
https://www.unece.org/fileadmin/DAM/trans/main/wp29/wp29regs/2019/E-ECE-324-Rev.2-Add.112-Rev.4-Amend.1.pdf
R50 (Turn Signal):
https://www.unece.org/fileadmin/DAM/trans/main/wp29/wp29regs/2013/R050r3e.pdf
R10 (EMC):
https://www.unece.org/fileadmin/DAM/trans/main/wp29/wp29regs/2019/E-ECE-324-Add.9-Rev.6.pdf
---
How To Win?
For the newest trend growing market of Electric Motor Bike&E-Bike, Darkbuster E1 combines with Hi beam. Lo beam and Day Time Running. 3 of them have passed E-mark approval, and it always makes the rider stay safe even in high speed riding. Rugged lighting solution can survive under harsh condition- IP 68 waterproof 3M, E-mark for legal on-road, legal importation and protect your brand reputation. No need to pay for the high price with Hi-Lo E-mark light!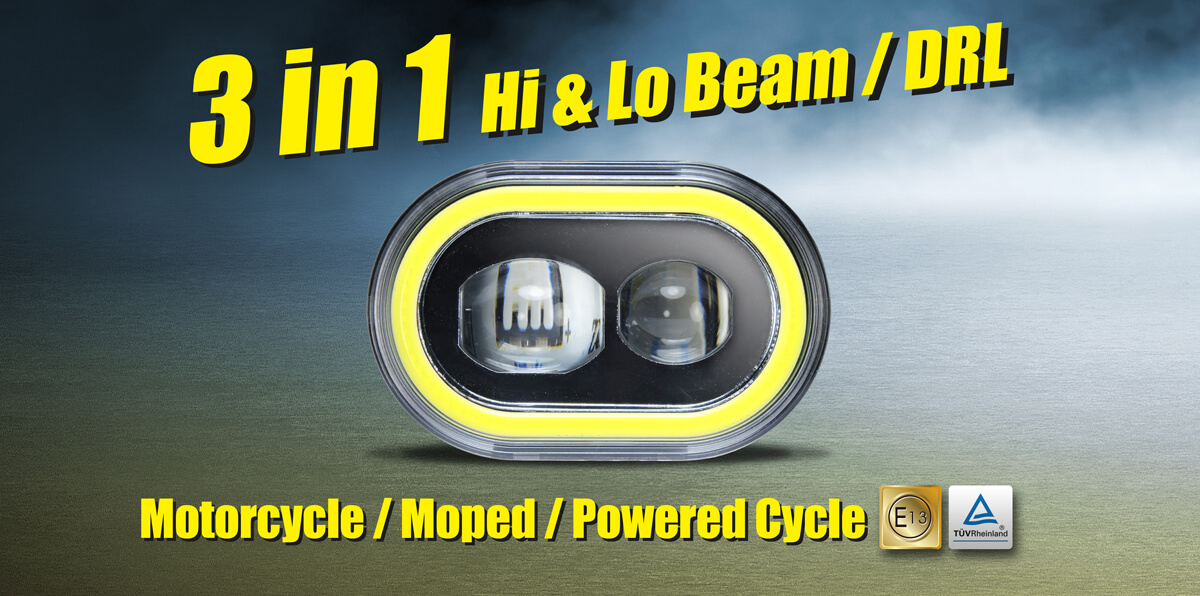 ---
Benefits Of BRIGHTSTARTW Partners:
No competitors can make you high profits!

More E-mark brings you safety quality!
---
See More At:
DB 6: https://brightstartw.com/product/motorcycle-led-indicator-e-mark-db-6/
E1 Electric Motor Bike Light: https://brightstartw.com/product-category/e-bike-e-moto-lights/
---
YouTube Channel Of Taiwan Trade Shows- Taipei AMPA
(Start from 43:37)
---
YouTube Channel Of BRIGHTSTARTW:
DB 6: https://www.youtube.com/watch?v=NpDHY7LSK6Q
E1 Electric Motor Bike Light: https://www.youtube.com/watch?v=TCUrKZKLi3k