---
7 Inch LED Headlight Of E-MARK, DOT & Worldwide Invention Patent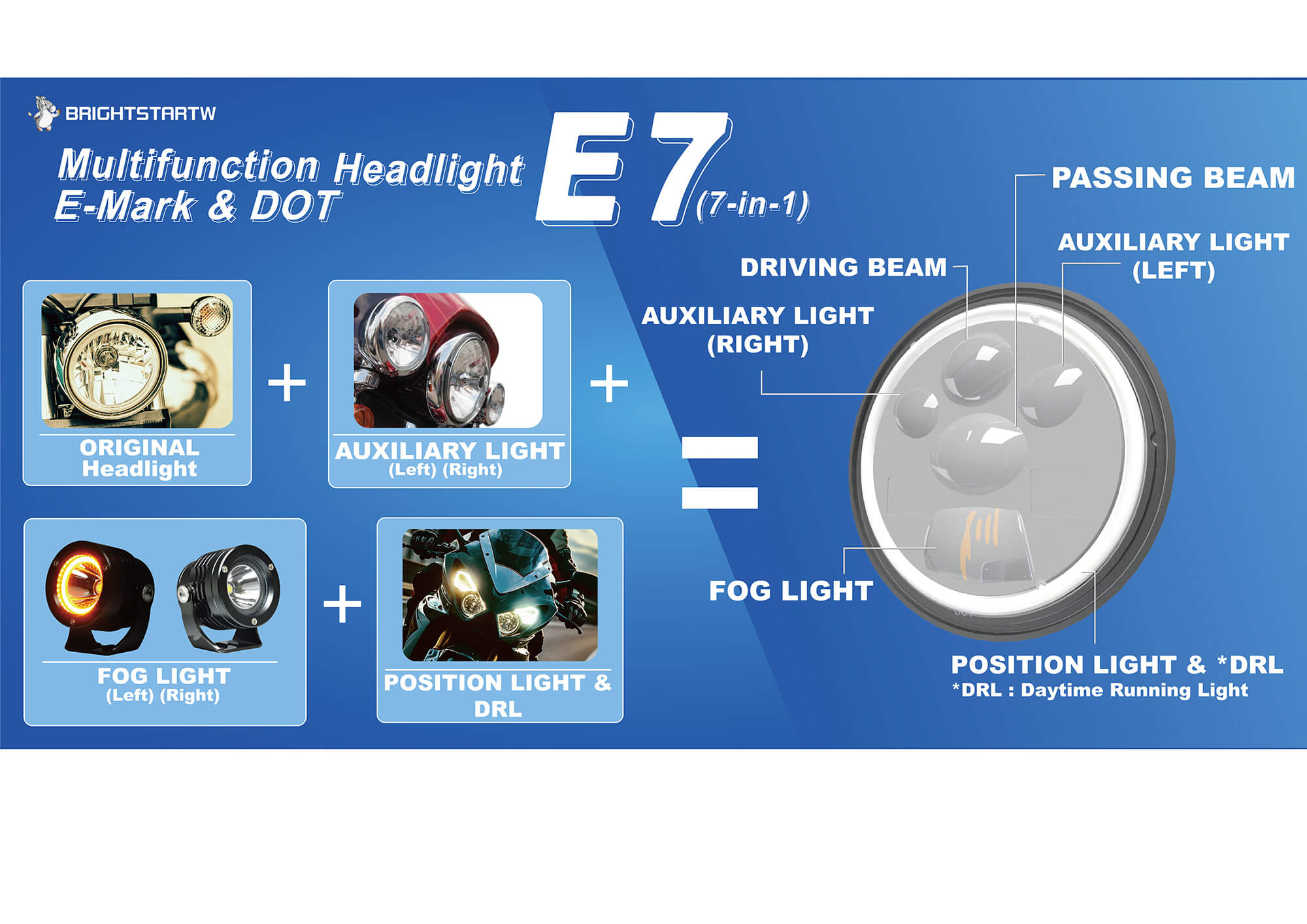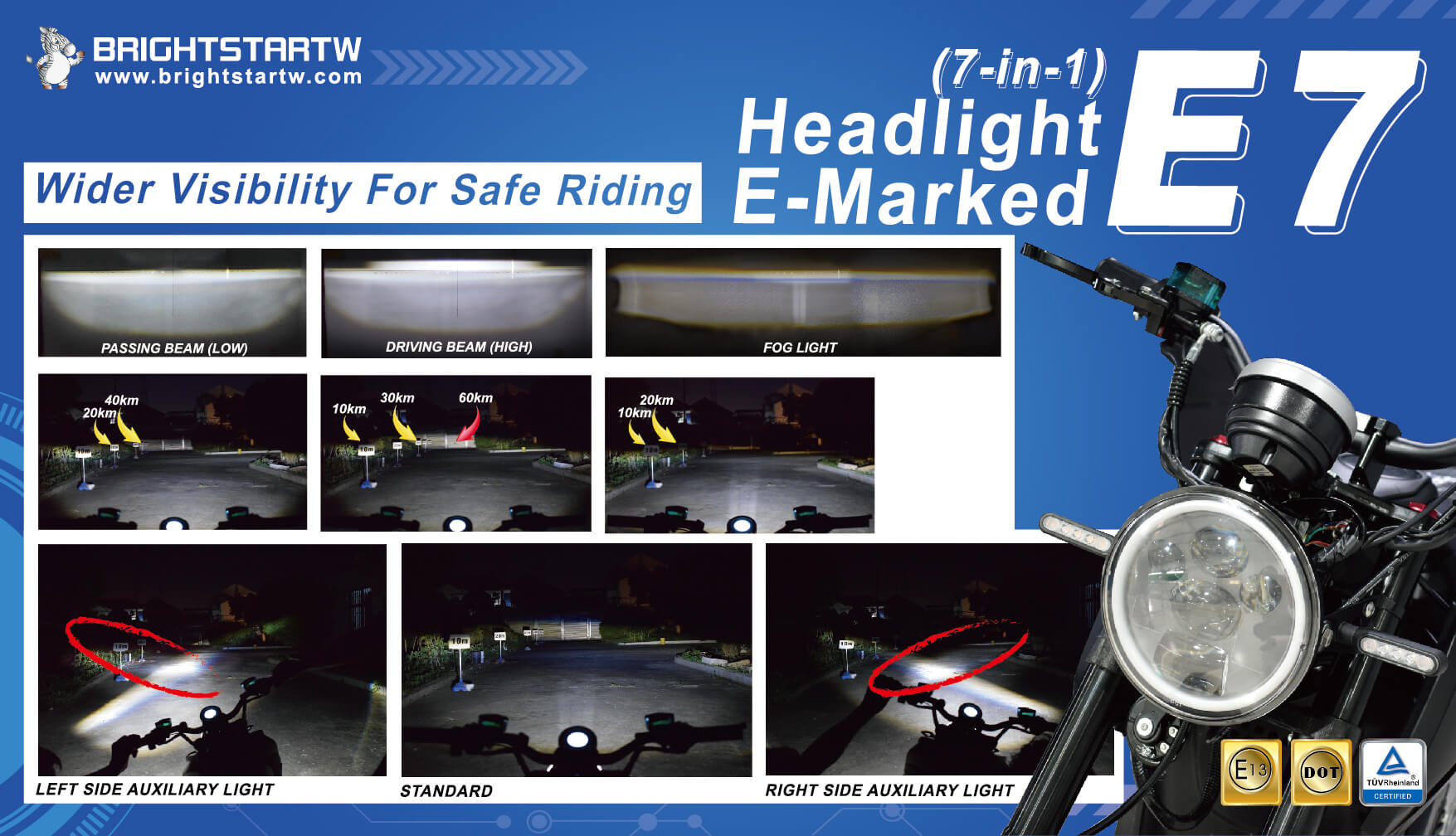 7 inch LED headlight fully complies with the Latest standard of UNECE R148 & R149 Regulations.
The most important E-MARK Approved( L1e~ L7e, Class D) & DOT Compliant & Worldwide Invention Patent E7 headlight allows manufacturers legally to import in Europe and U.S.A., sell and gain a high margin.
7 inch LED Motorcycle headlight E7  has obtained the world's leading Certification Body (test, inspection and certification)– TÜV Rheinland which is highly recognized worldwide as a trademark of public trust credibility.
---
World Only One LEGAL: 7 In 1 Multifunction Headlight For Motorcycle, E-Motorbike, E-Tricycle & E-Quadricycle
7 inch LED headlight successfully integrated 7 light functions and comply with EU regulation and obtain E-mark certificate & DOT Compliant.
World LEGAL Motorcycle headlight for Aftermarket Distributors/Dealers and Manufacturers.
E7 includes…
ECE R149 Passing Beam, Driving Beam, Fog Light.
ECE R148 Front Position Light, Daytime Running Light(DRL) and  Cornering Auxiliary Lights (LEFT & RIGHT sides).
With excellent EMC design!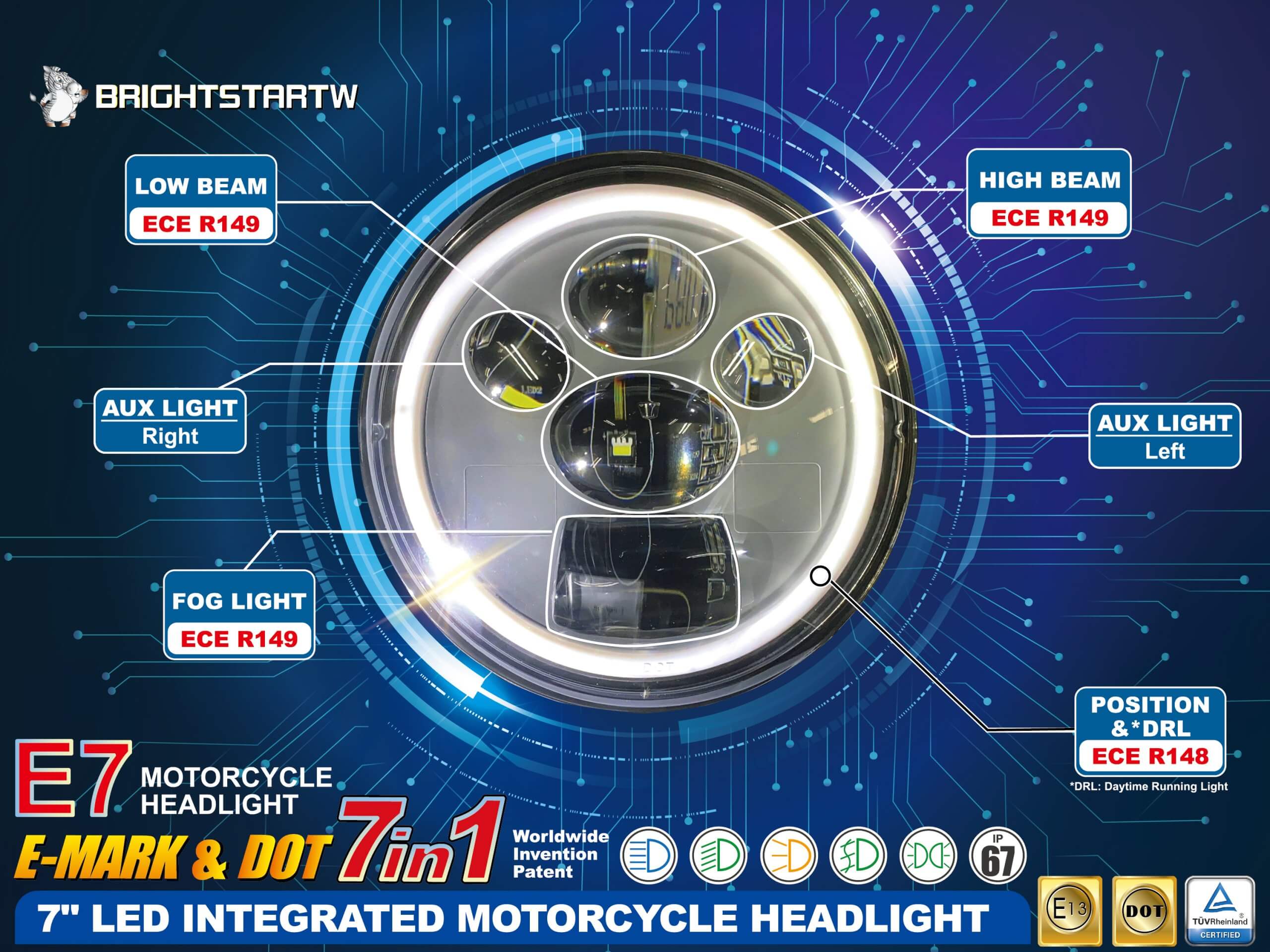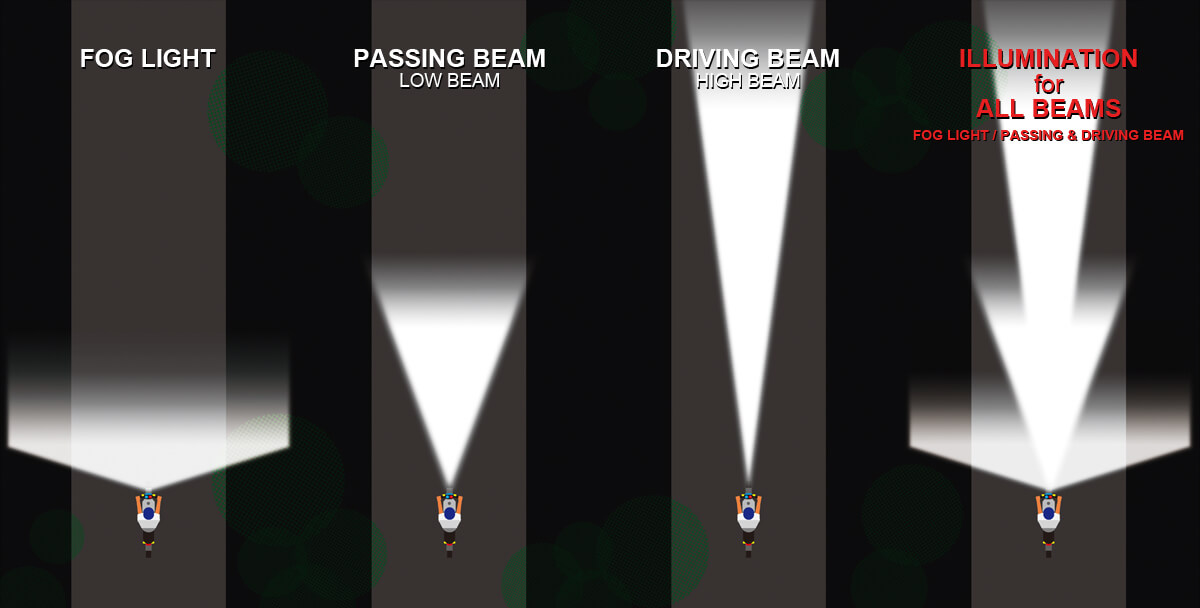 ---
World's Most Valuable: LED Headlight Integrated Certified UNECE High Beam, Low Beam, Fog Lamp & Front Position Light
Buy a motorcycle 7 inch LED headlight E7 and get an extra Fog lamp!
The highest CRI means the best color rendering ability and best penetration at night or through a tunnel on safer riding.
The wide light beam angle of the 7 inch LED headlight provides you maximum visibility in poor weather.
German OSRAM LED Chip ensures lights are High luminous efficacy, much more energy-saving, Stability & Long lifespan.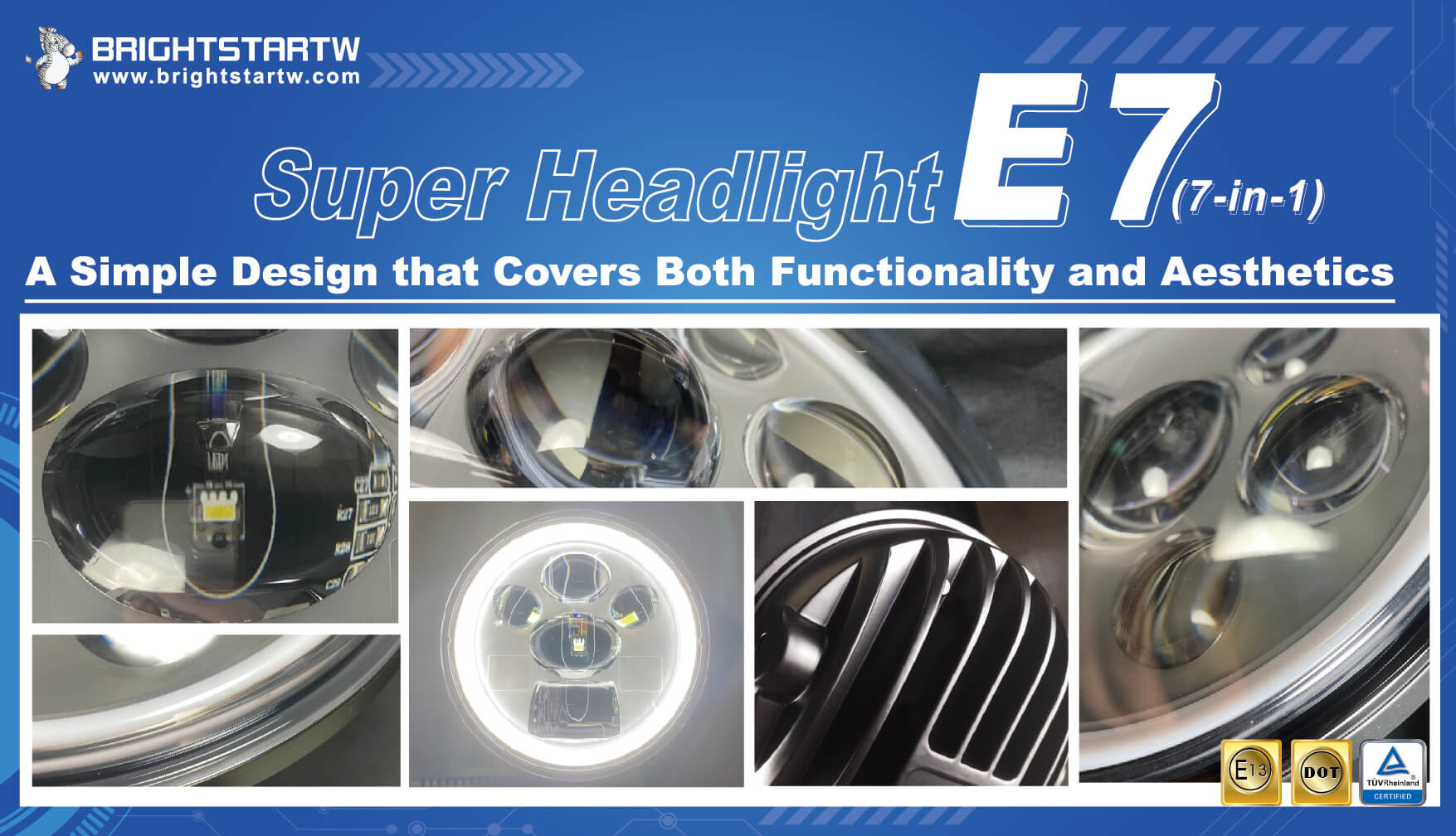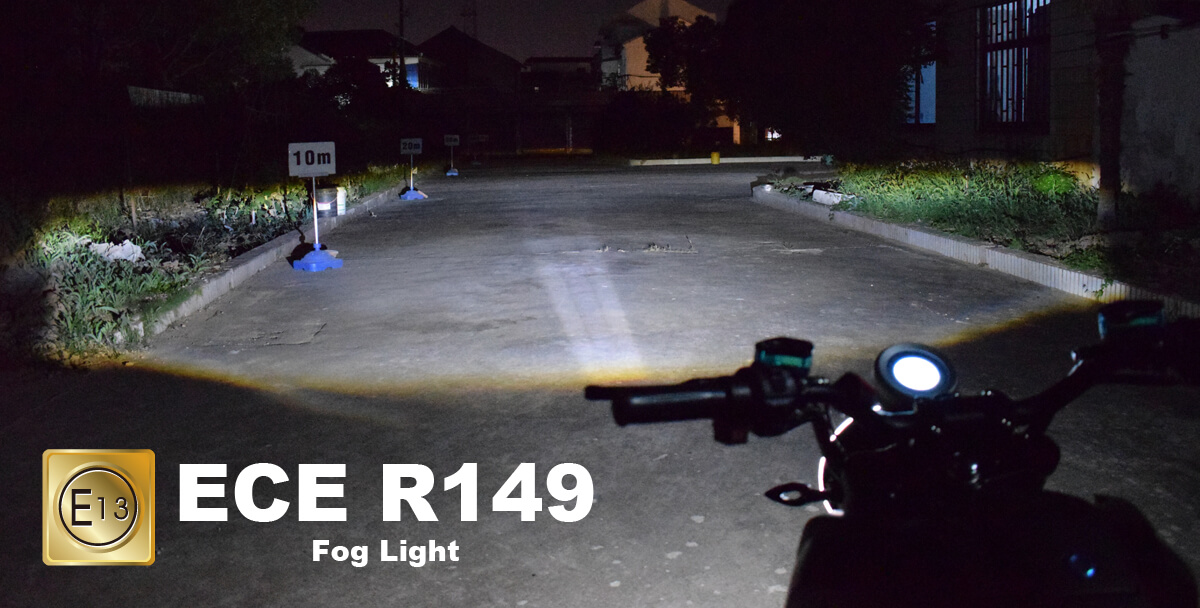 ---
Extra Lights For More Visible Riding: Cornering Auxiliary Light (LEFT & RIGHT sides)
Riding a motorcycle in the early morning or after sunset comes with an additional safety hazard: Decreased visibility. Additional lights improve the visibility of you and your motorcycle. It is necessary for riding anywhere in ideal lighting conditions.
ADDITIONAL: Cornering Auxiliary Lights (left and right sides) come with wider visibility and safer riding on Road.
Automatic expansive illumination Zone: When you turn/corner left or right, always see and be seen.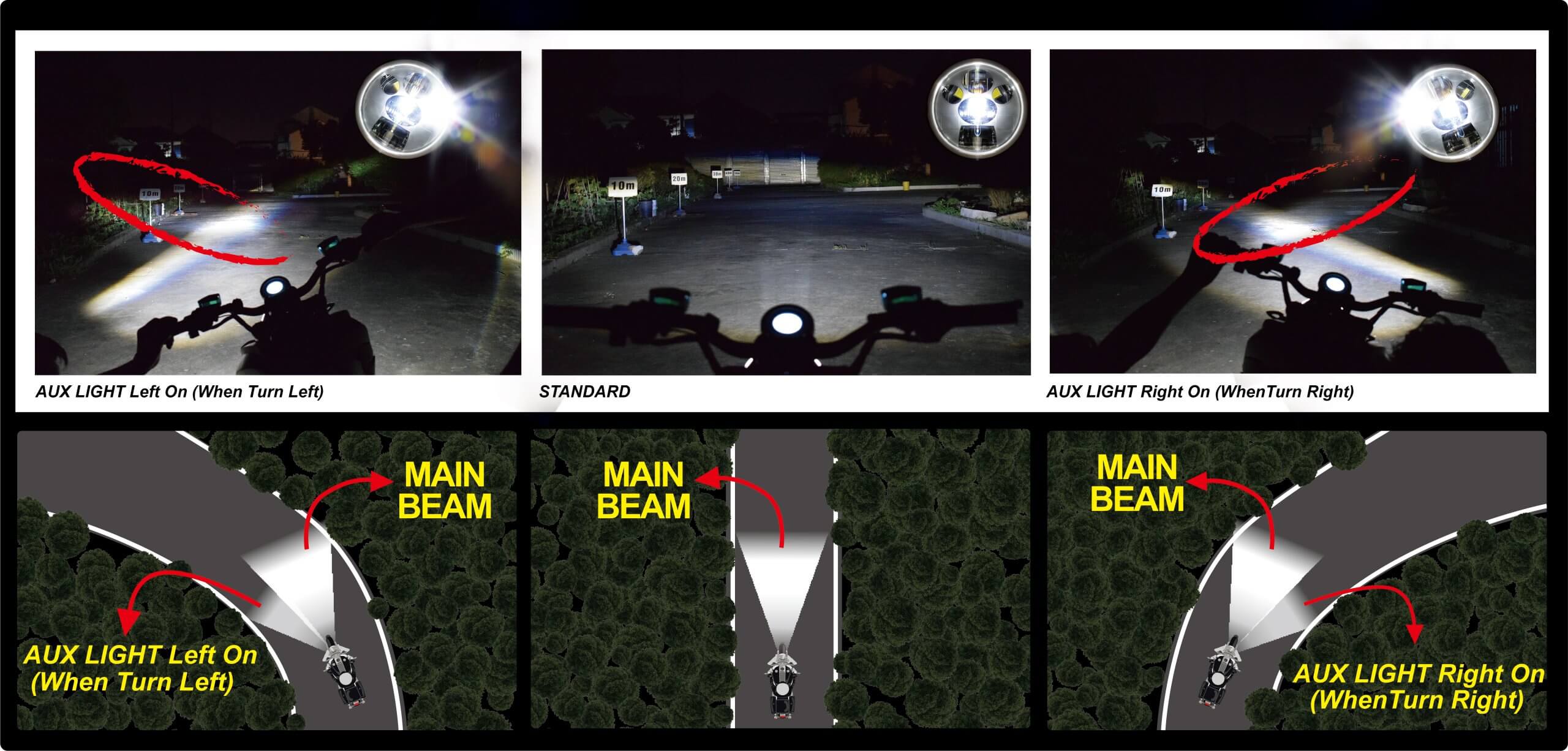 ---
BRIGHTSTARTW Keeps Leading Headlight Technology Of Worldwide Invention Patents
What's more, we are proud to announce that we have secured one more further Innovation Patent for our leading LIGHTING technology.
At BRIGHTSTARTW, we have a strong team with an innovative mindset, but also the capability, knowledge, and expertise necessary to plan and drive through the Invention Patent application and approval process, and to maintain a top position in the Motorcycle lighting market.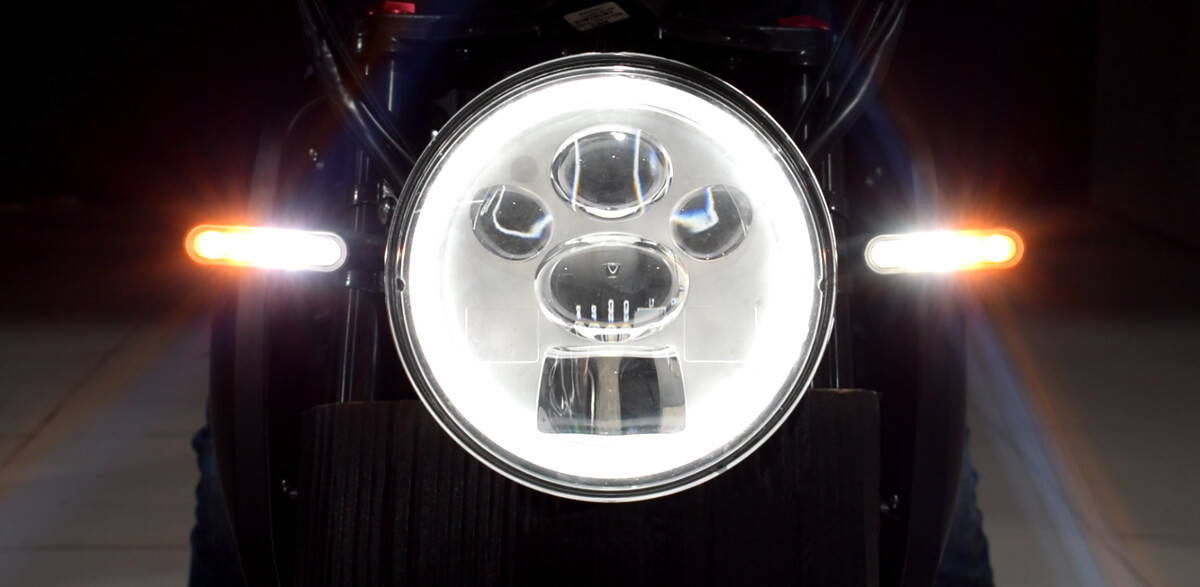 ---
Product Concepts Utilizing Invention Patent Technology – E7
E7 Front position lamp with Ultra Bright LED meets the requirements of ECE R148 optical design and approval.
Road users easily see the standing-vehicles by such Front Position Light to increase safety riding.
Lights are important for seeing at night or in poor weather conditions, they are also a crucial safety feature in road traffic.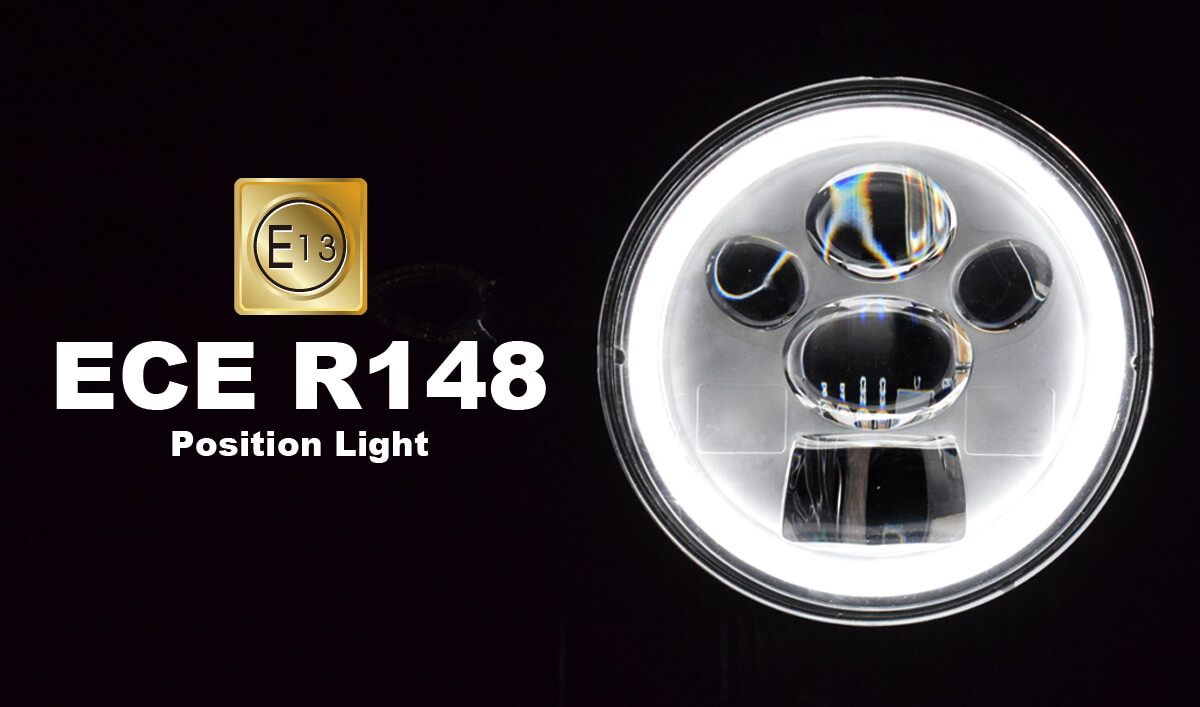 ---
QUALITY ASSURANCE Based on FMVSS / SAE Standards
S14.4.2.3 Heat Test
S14.5.1 Vibration Test
S14.6.6.3 Temperature Cycle Test
S14.6.9 Sealing Test

Salt Spraying Test(ASTM B117-73)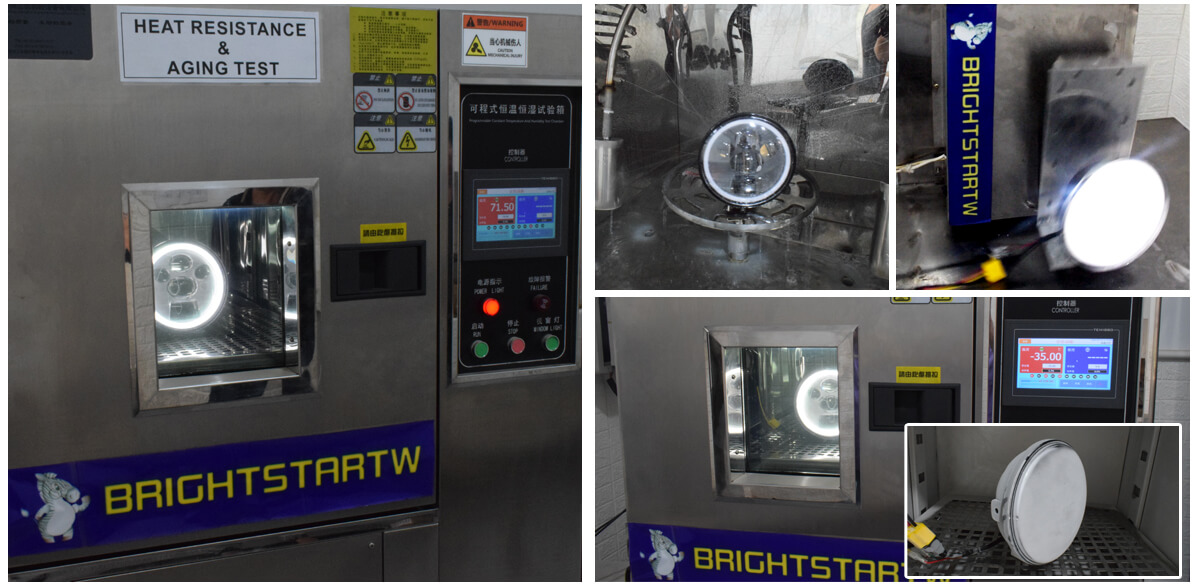 ---
For More Info About DARKBUSTER Series, Click The Bottom As Below: