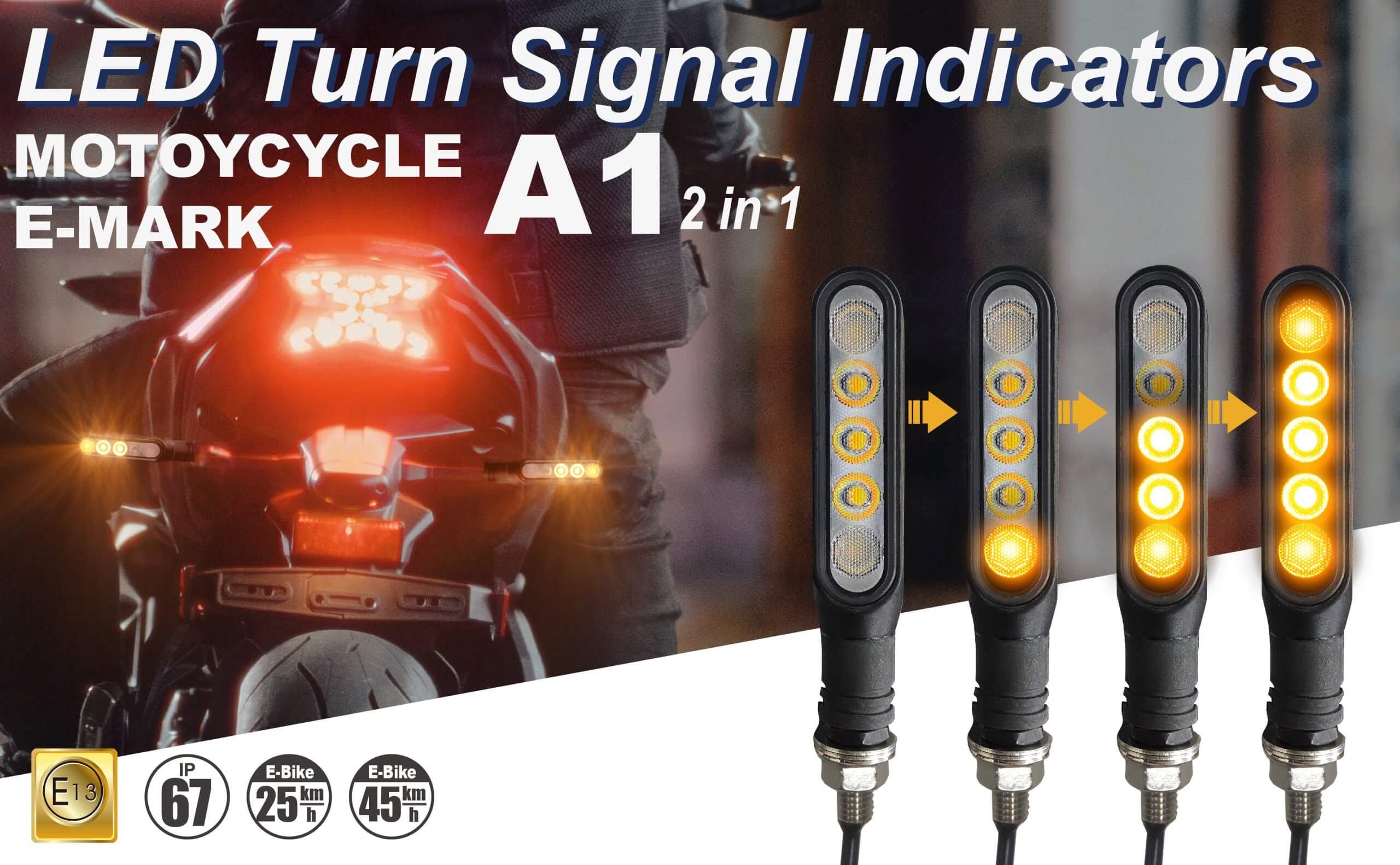 ---
LED Turn Signal Indicators Are For Front And Rear Installation
LED turn signal indicators A1 (Solid) features 5 amber high intensity LEDs for maximum visibility and safety in traffic.
Small & universal indicator has an E-MARK and is therefore approved as a front and rear LED turn signal lights.

Extremely powerful LED light is universal for most vehicles with 8 mm screw holes.

On top of that, two light patterns of operation are available on your choice.




Standard Pattern:

Let you change direction and speed smoothly


Sequential Blink Pattern:

Makes you more visible in traffic and turn heads on the streets

Moreover, there are two optional models :  with / without  the blinking frequency generator solid turn signal lamp A1 (Solid).

---
E-MARK Approved For Road Traffic
Premium quality LED lights achieved TÜV certification and attained the requirements of safety, quality, and sustainability.

Innovative LED turn signal indicators meet the strict guidelines of European ECE R148 standards.

Most importantly, E-MARK Certificate means these lights meet the high-end quality of European standard and let you safety riding and legal import and on road.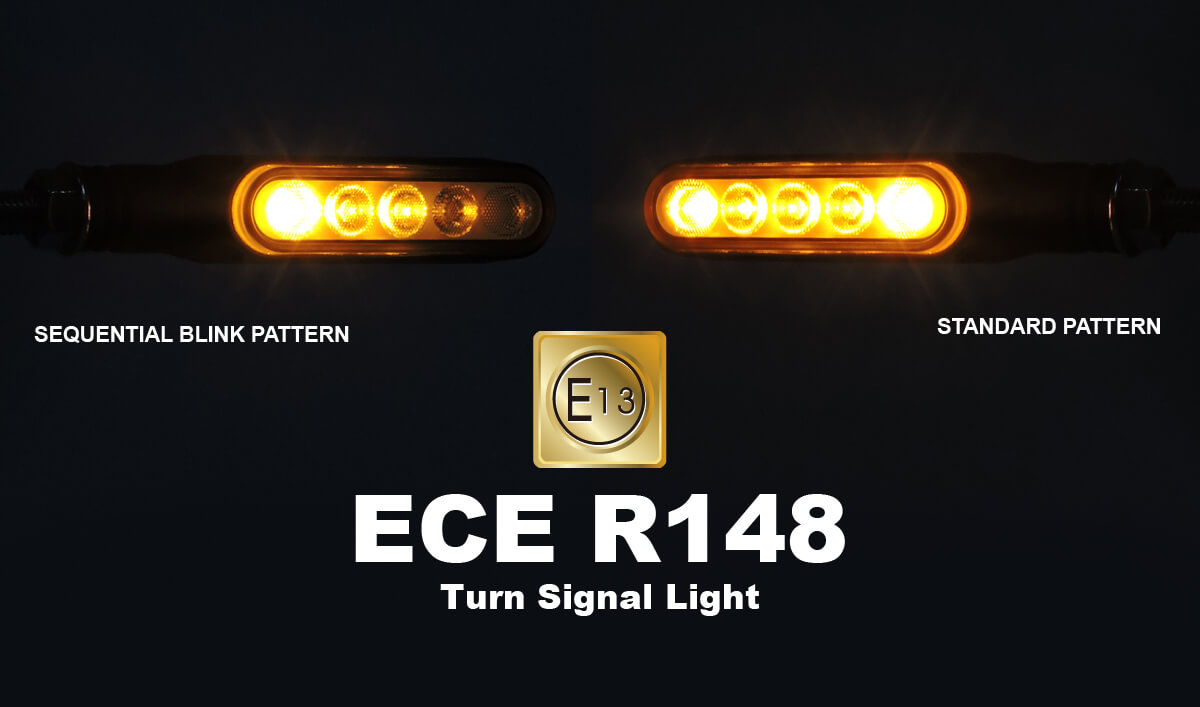 ---
Excellent EMC Design
The design of the light is compact, functional and EMC-compliant.

Especially, It operates in an electric environment without interfere other electronic devices, and without being interfered by other devices.
---
Smallest, Brightest, Safest E-MARK LED Turn Signal Indicators Ever!
IP 67 Waterproof Rating can be against with bad weather conditions.

All things considered, A1 has thoroughly performed much stricter testing requirements than DOT to ensure the brilliant quality and great reliability.

What's more, easy and convenient to install with connection instruction, save your time and energy.

---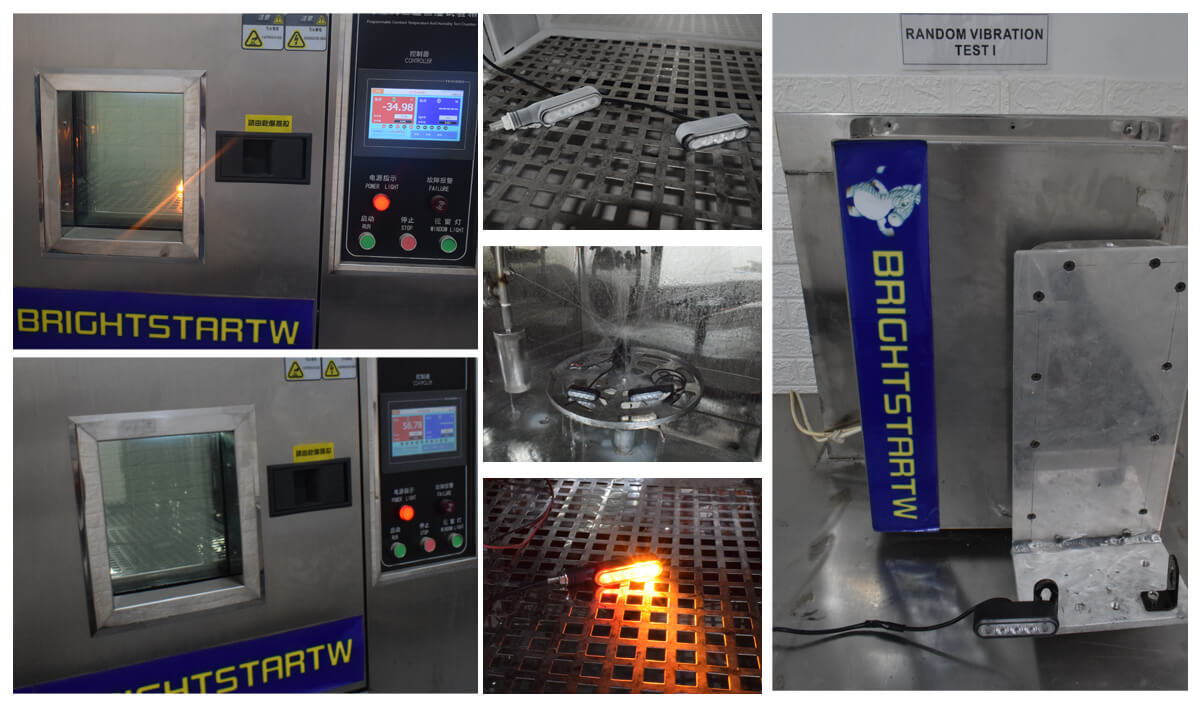 QUALITY ASSURANCE Based on FMVSS / SAE Standards
S14.4.2.3 Heat Test

S14.5.1 Vibration Test

S14.6.6.3 Temperature Cycle Test

S14.6.9 Sealing Test

Salt Spraying Test(ASTM B117-73)
---
For More Info. About Motorcycle DARKBUSTER Series, Click The Bottom As Below: