---
Flat Or Solid Mounting Options For Your Vehicles
Flat type to fit flat surface. In addition, a mounting cushion is included for user-friendly and easier installation.

Solid type with M8 mounting screw applied to general vehicle design and screw dimension.
---
Multifunctional Motorcycle Brake Light Turn Signal Combo In Compact Size
Motorcycle brake light turn signal combo integrated motorcycle tail lights led in a single unit. Rear combo lamp for position light, brake light and turn signal light. Superior and bright Osram Red LEDs for Tail light and Amber LEDs for turn signal. In the other words, a rear combo lamp for Tail Light and Blinker.

Oval and compact design to make your vehicle more elegant and attractive

Lightweight motorcycle tail lights led decreases the loading on your E-Bike, E-Mobility or vehicle during your wonderful commute, traveling and transportation as well.

Product family for Tail (AT1-R) and Front light (AT1-F) to remain consistent design on your E-Bike, E-Mobility or vehicle.

Best choice to save your cost, time and space to mount this motorcycle brake light turn signal combo on your E-Bike, E-Mobility or vehicle.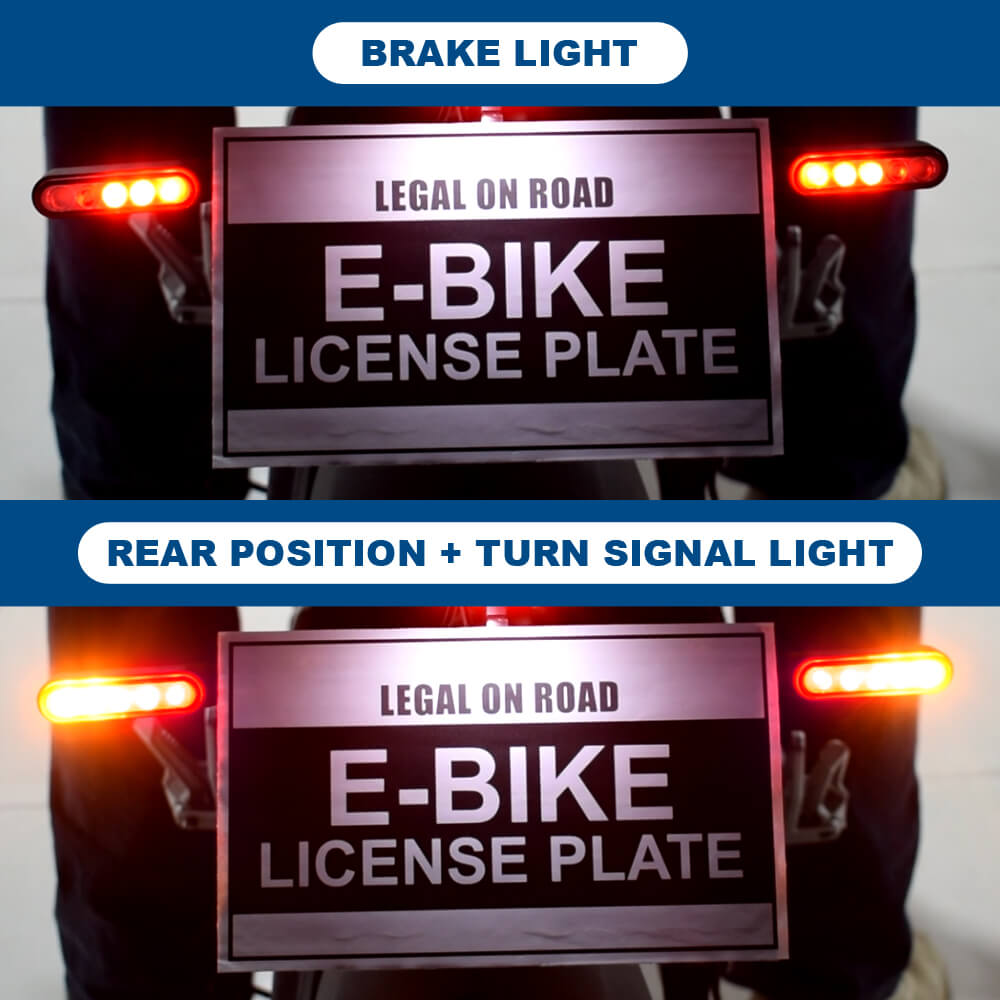 ---
Turn Signal Light With Blinker
Eye-catching  amber as well as bright LED for turn signal light

Turn signal light with blinker for user-friendly so it's not necessary to install relays
---
Optical And Unique Lens Design For Best Optimization-Linear Lens
Linear and frosted lens creates the best and comfortable luminance.

In the meantime, optical and unique design optimizes your E-Bike, E-Mobility or vehicle.
---
Safety & Performance
Compliant with EMC (Electromagnetic compatibility) design without interference and noise

Compliant with E-mark ECE R148 requirement

Energy-saving with superb and bright LED for long lifetime and excellent performance

Dust and Water resistant IP67 can apply to bad climate and environment during your riding or driving. So, no worry to your commute, traveling and transportation

Why not? Upgrade your vehicle lamp with the best performance to be safe on road!
---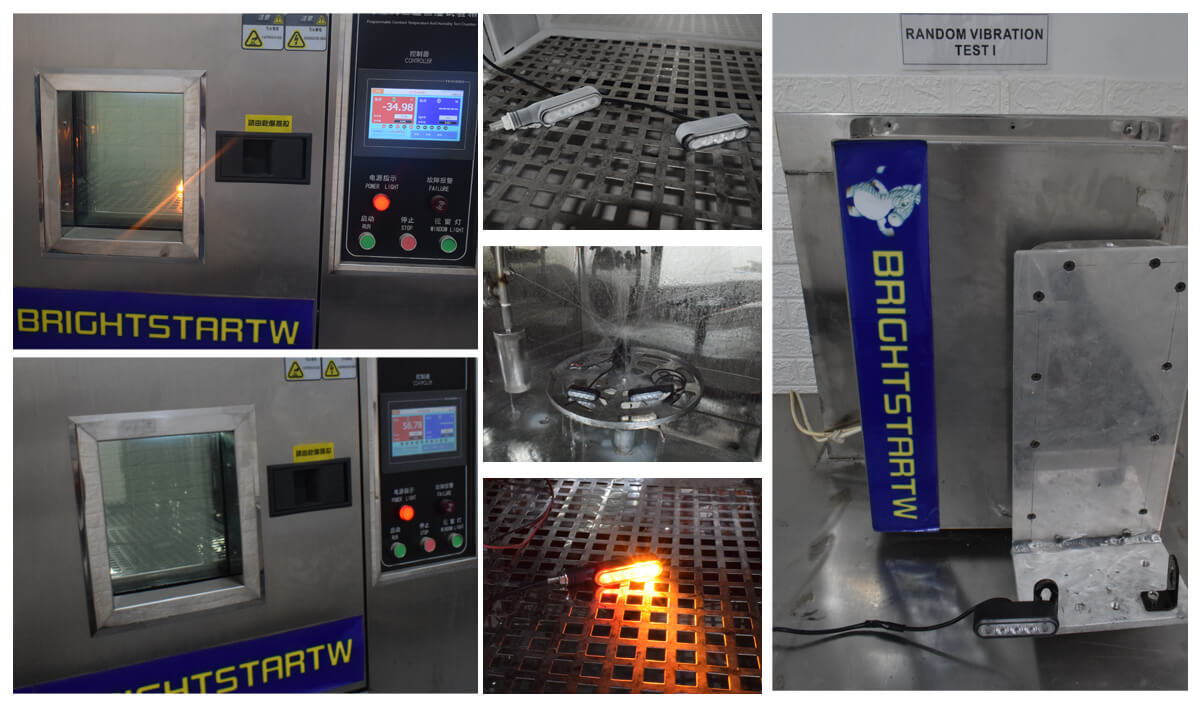 QUALITY ASSURANCE Based on FMVSS / SAE Standards
S14.4.2.3 Heat Test

S14.5.1 Vibration Test

S14.6.6.3 Temperature Cycle Test

S14.6.9 Sealing Test

Salt Spraying Test(ASTM B117-73)
---
For More Info About DARKBUSTER AT1 Series, Click The Bottom As Below: