1. Switch Button Type B Is Suitable For E-Bike Front Light
Switch Button S2 is the Power Switch For E-Bike Headlight.

This Switch operates On/Off Function of the light.

The Switch is a universal fitment and will fit most E-Bike that is fitted with regular 22 mm handlebars.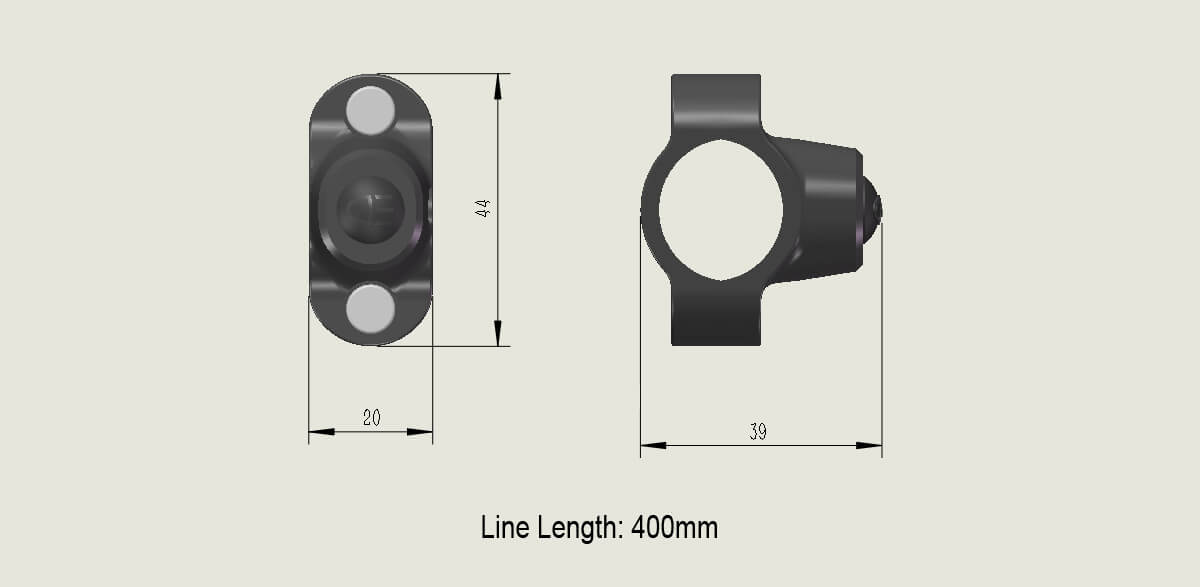 Size: mm
2. Ergonomically Designed For E-Bike Rider Use
Type B comes with  Simple design, non-destructive installation and easy to operate.

You just require to install this switch within easy reach of the cyclist, then the rider can easily manipulated and do not need to distract from the primary task of controlling the E-Bike.

Cyclist can easily activate this Ergonomically designed Switch Button when riding.
3. Manufactured To Strict Quality Standards
This Part has undergone a rigorous quality inspection to ensure the high quality and high Performance of this important safety category.

Our Power switch also pass Salt Spraying Test,  so its UV Light and Corrosion resistance increases and it is tough enough to withstand the harsh environment.

Thanks for IP 68 Waterproof Design, this switch can withstand dust, sand, dirt and fit all weather conditions.

This switch is made of Durable Robust material to withstand 500,000 use cycles.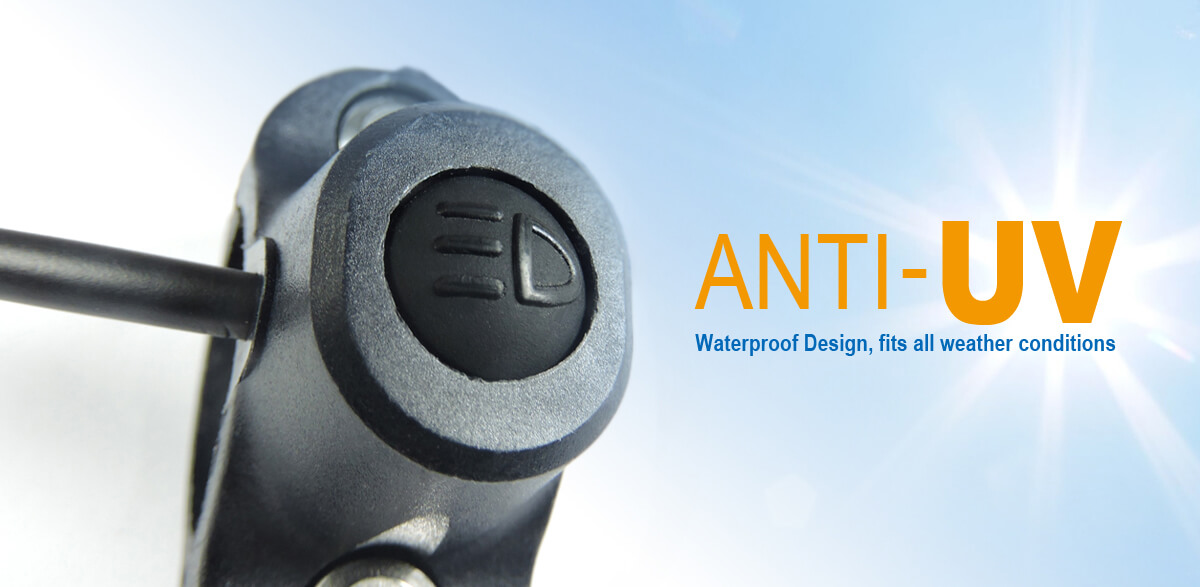 4. Easy To Install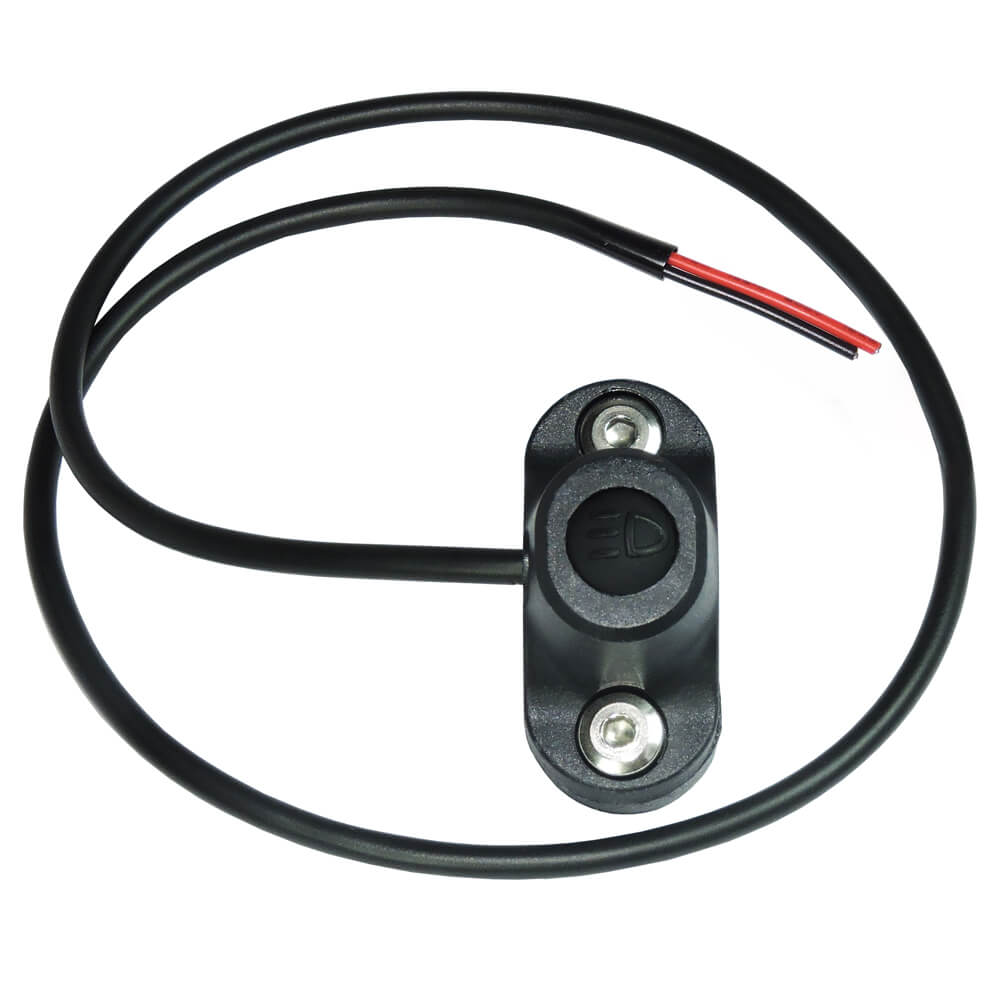 Easy to install and No Special Tools Necessary During Installation

Inner diameter : 22mm

Current : 50mA

Volatge : 12V

Cable Length: 400 MM, open wire (no plugs)

Mounted Position: The Right Side of the Handlebar

Compatible With E-Bike Front Light E3
---
Read More E-MARK E Bike / E Moto Light