---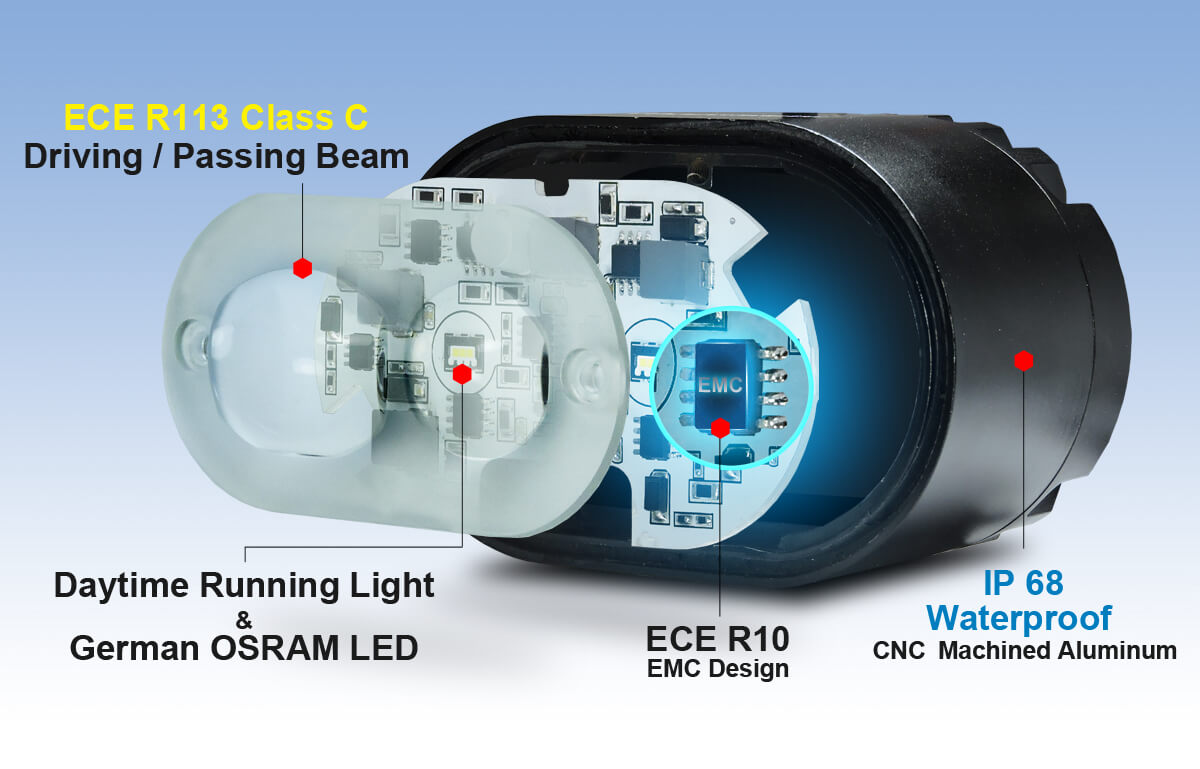 Lights For Electric Bikes feature Best Value, Multi-function & E-marks.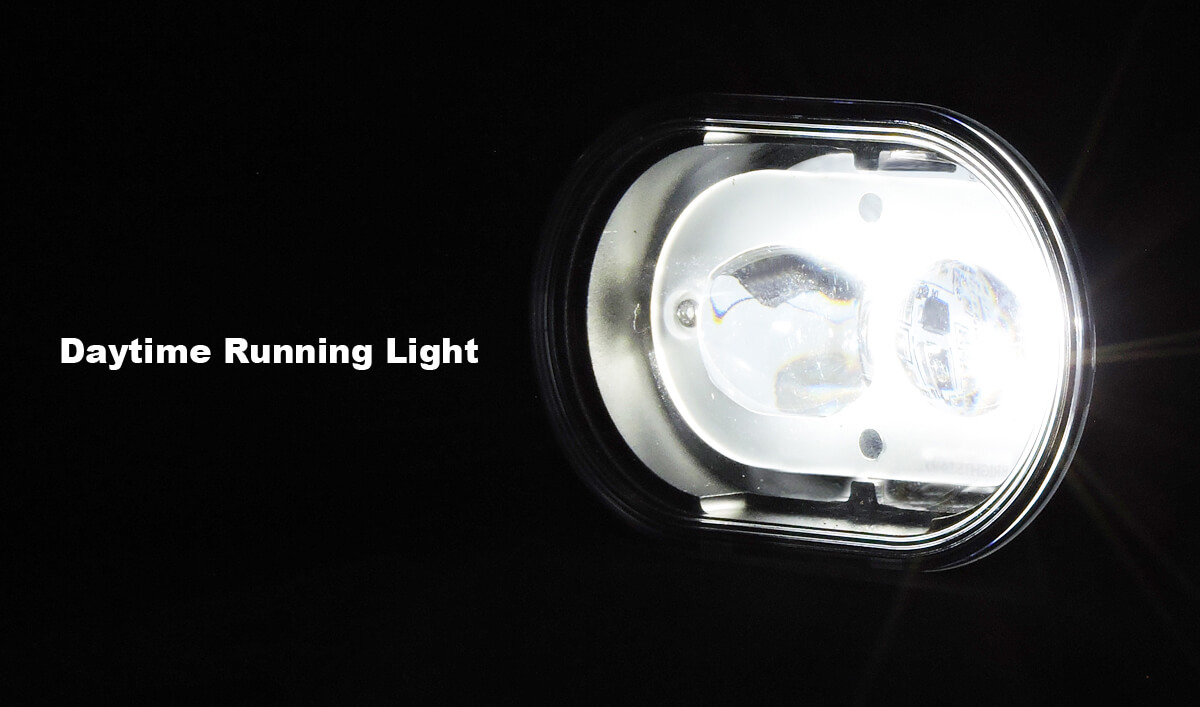 Lights For Electric Bikes E2 obtain E-MARK ECE R113 approval for both high beam (driving beam) and low beam (passing beam).
According to the requirements of United Nations Economic Commission for Europe, the headlights must illuminate not only the front, but also the left and right sides to ensure optimum safety.
E2 can also operate as a daytime running light to help the driver be seen on the opposite side.
Its super feature is compliance with EU and North American regulations.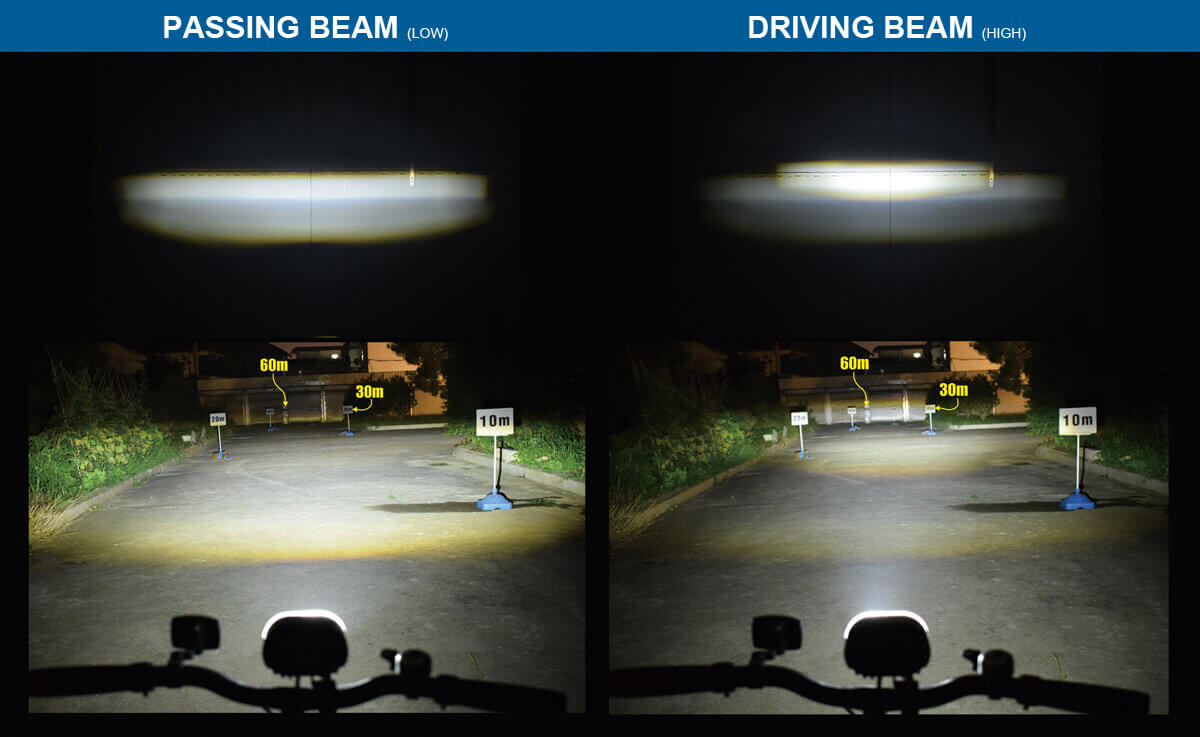 ---
High Brightness & Low Power Consumption Design
Such high-spec lights come with maximum brightness of 1,550 lumen but consuming only 12 watt.
It is truly to meet with the original intention of electric bicycles of saving energy and the safety of drivers as well.
Benefit from unique newly tech of specialized optical and circuit design, E2 developed as a coveted headlight in 2021.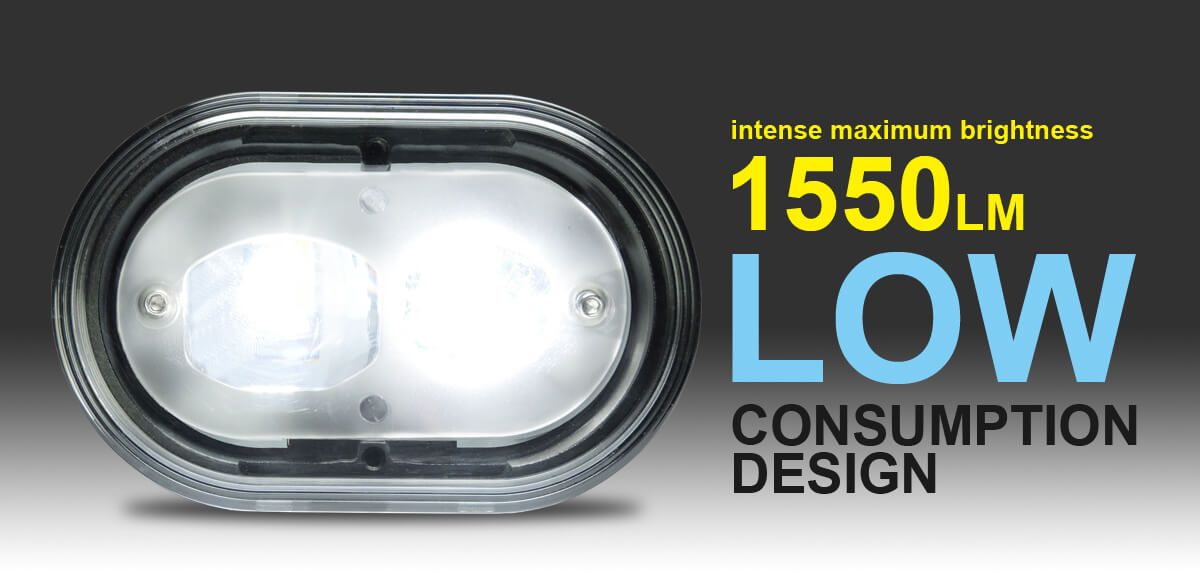 ---
Highest Level EMC Certificate, No Worries About Interference
With significant in-house design and testing expertise, Lights for electric bikes E2 are strictly tested by the highest standard according to E-Mark & DOT standards.
REAL EMC UNECE R10 E-mark certificate from TUV would be the best protector for not interfering or not being interfered by other devices.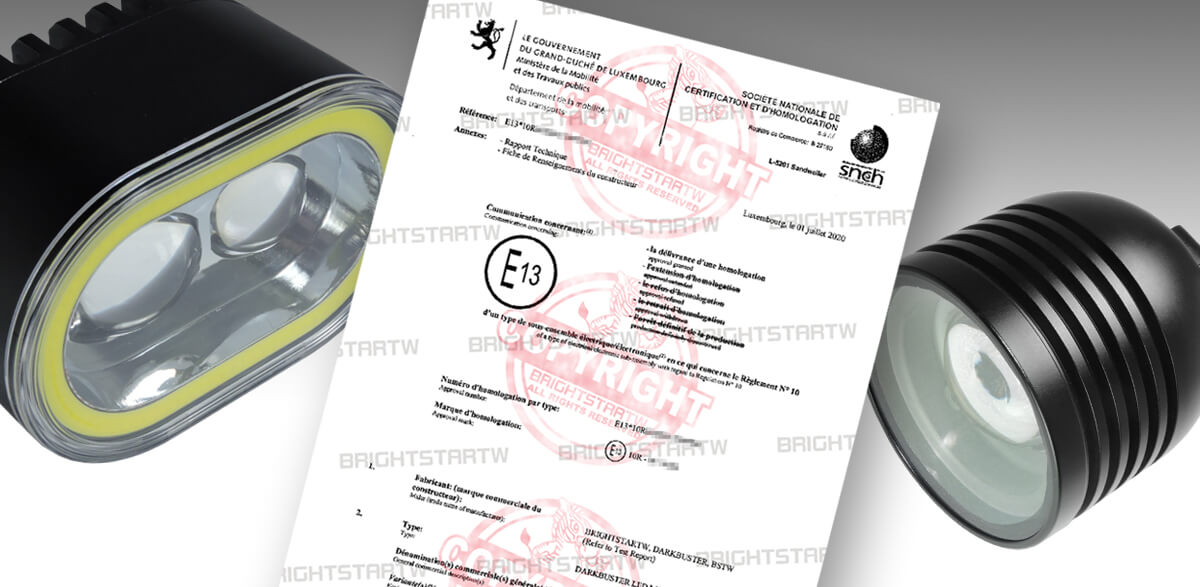 R10: https://www.unece.org/fileadmin/DAM/trans/main/wp29/wp29regs/2019/E-ECE-324-Add.9-Rev.6.pdf
Read More: https://brightstartw.com/blog/why-led-driving-light-has-to-perform-electromagnetic-compatibility-approval/
---
QUALITY ASSURANCE Based on FMVSS / SAE Standards
S14.4.2.3 Heat Test
S14.5.1 Vibration Test
S14.6.6.3 Temperature Cycle Test
S14.6.9 Sealing Test
Salt Spraying Test(ASTM B117-73)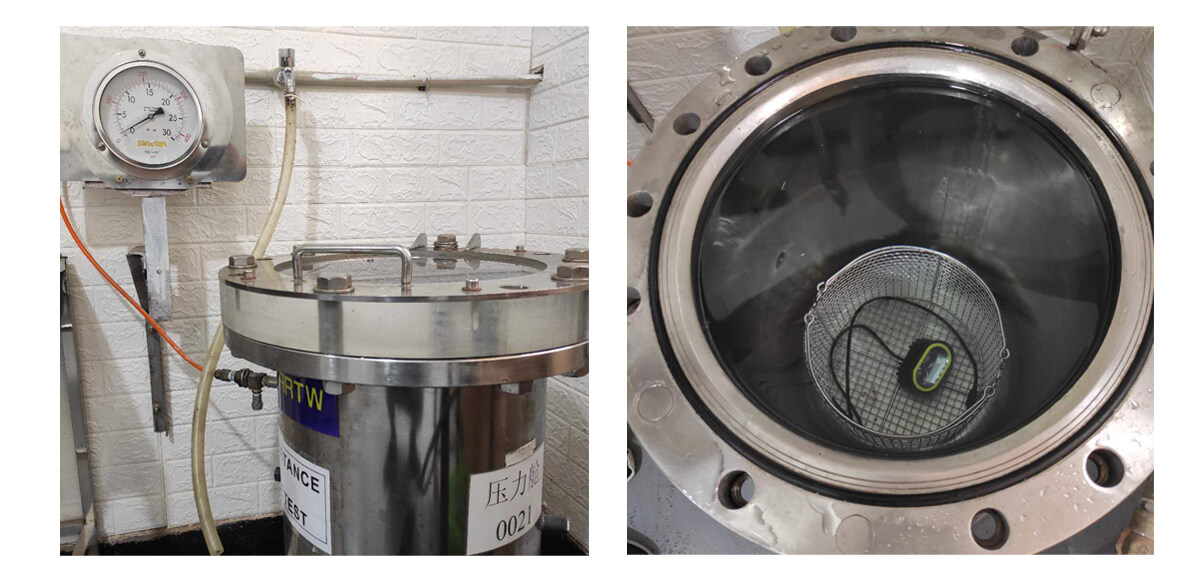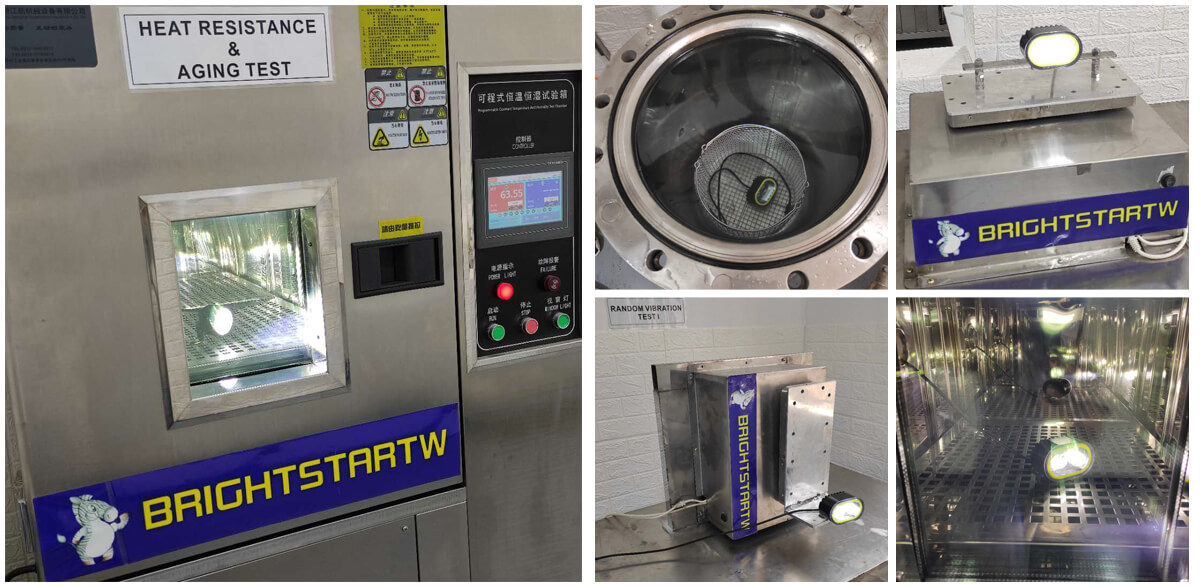 ---
BROWSE ALL ACCESSORY YOU MAY NEED