Two Optional Front Position Light  O-Ring Colors Available:Yellow or White
Headlight For Motorcycle E6 equipped with Eye-Catching Yellow O-Ring of Front Position Light.

Not a fan of Yellow O-Ring of Front Position Light , E6-W E-Motorcycle Light with White O-Ring Front Position Light can be your perfect choice.

The Front Position Light O-Ring will give your ride a distinctive look.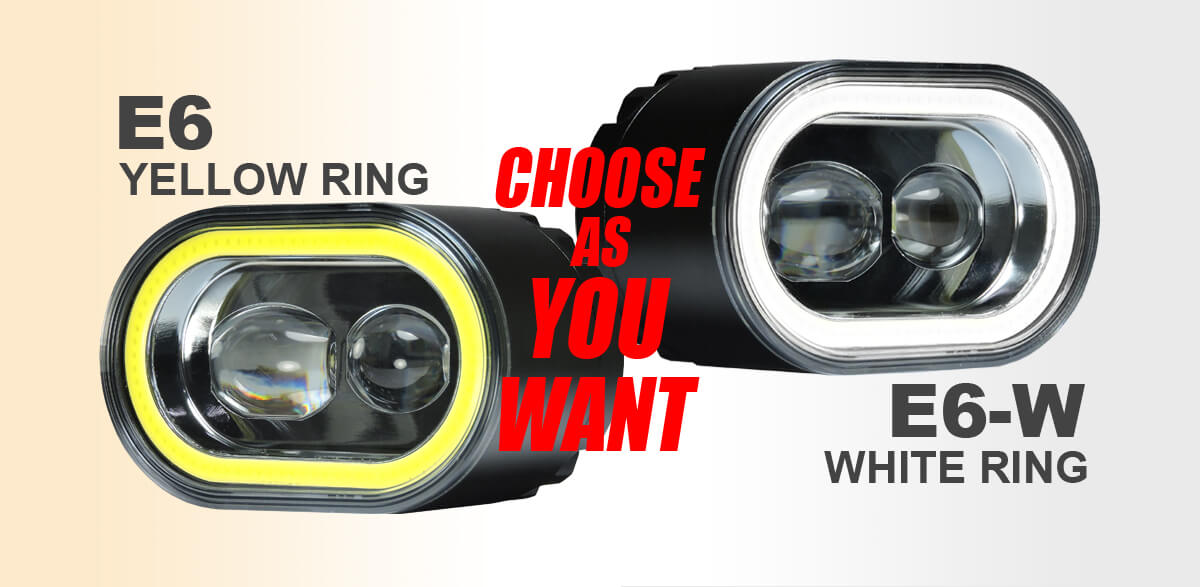 ---

---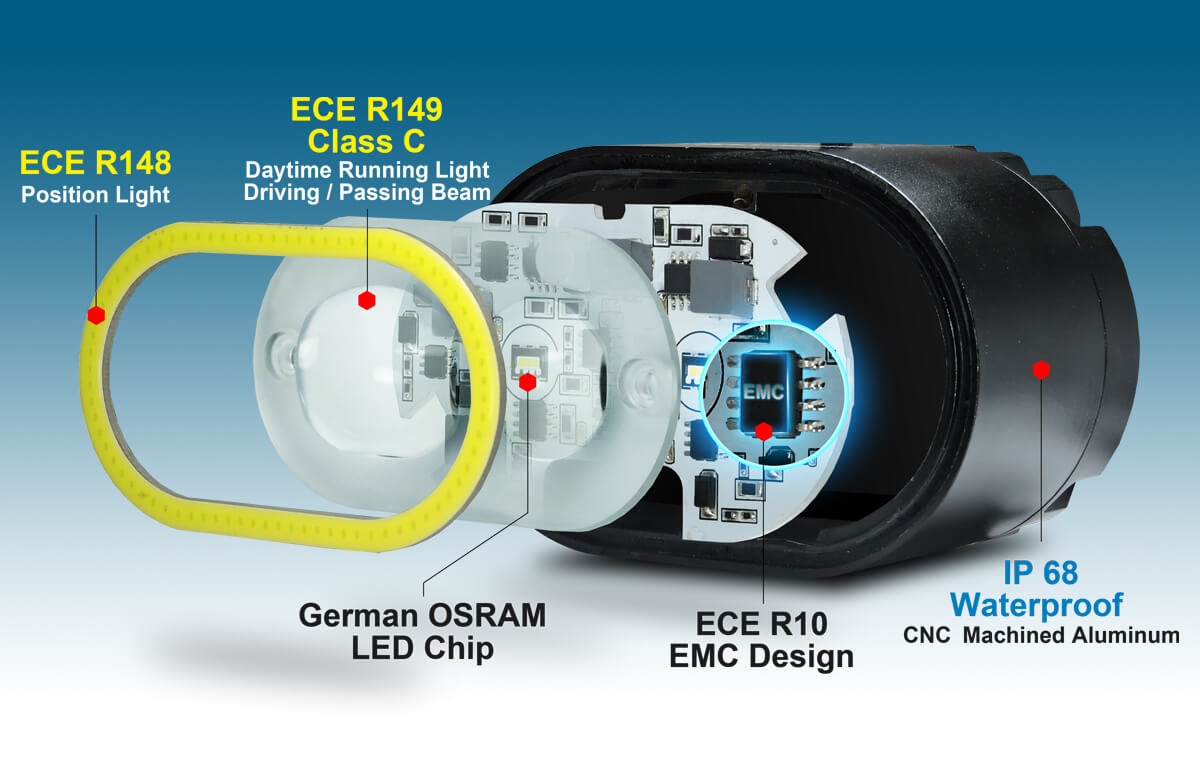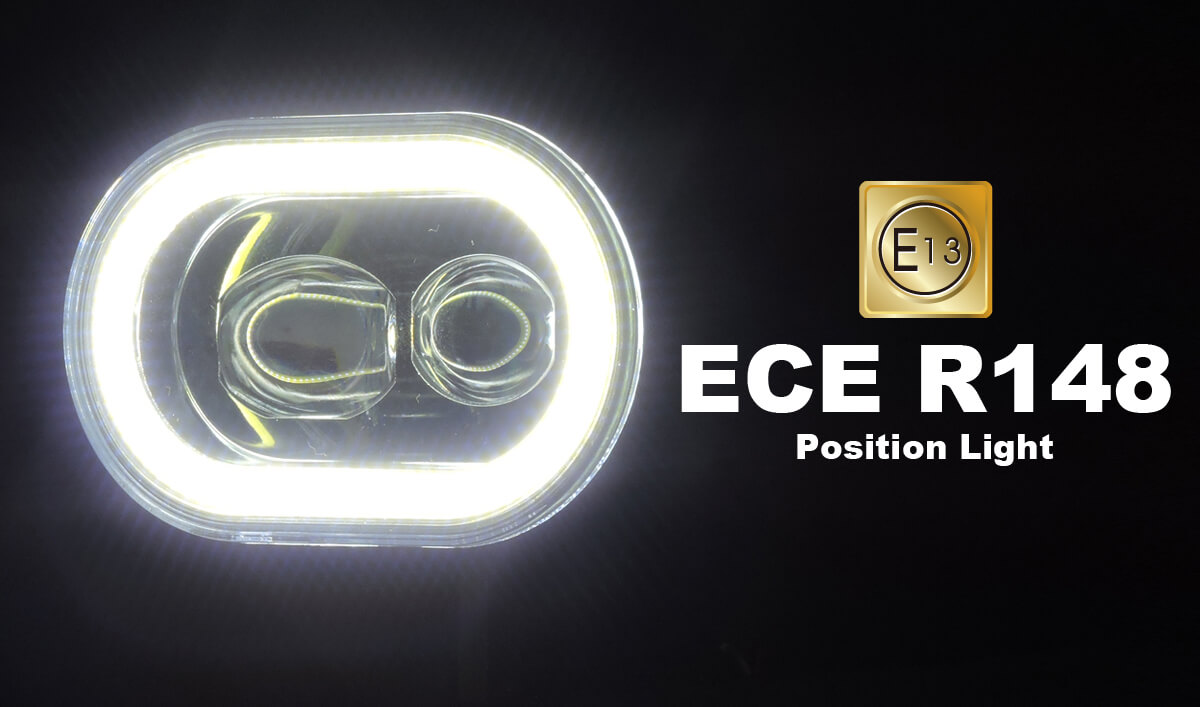 Headlight For Motorcycle Features 4 In 1 Multi-Function & High-Performance
Headlight For Motorcycle E6 integrated high beam (driving beam) & low beam (passing beam), Daytime Running Light (DRL) & Front Position Light into one compact housing.
Just one E6 can support all the functional light for E-bike & Electric–moto & Motorcycle.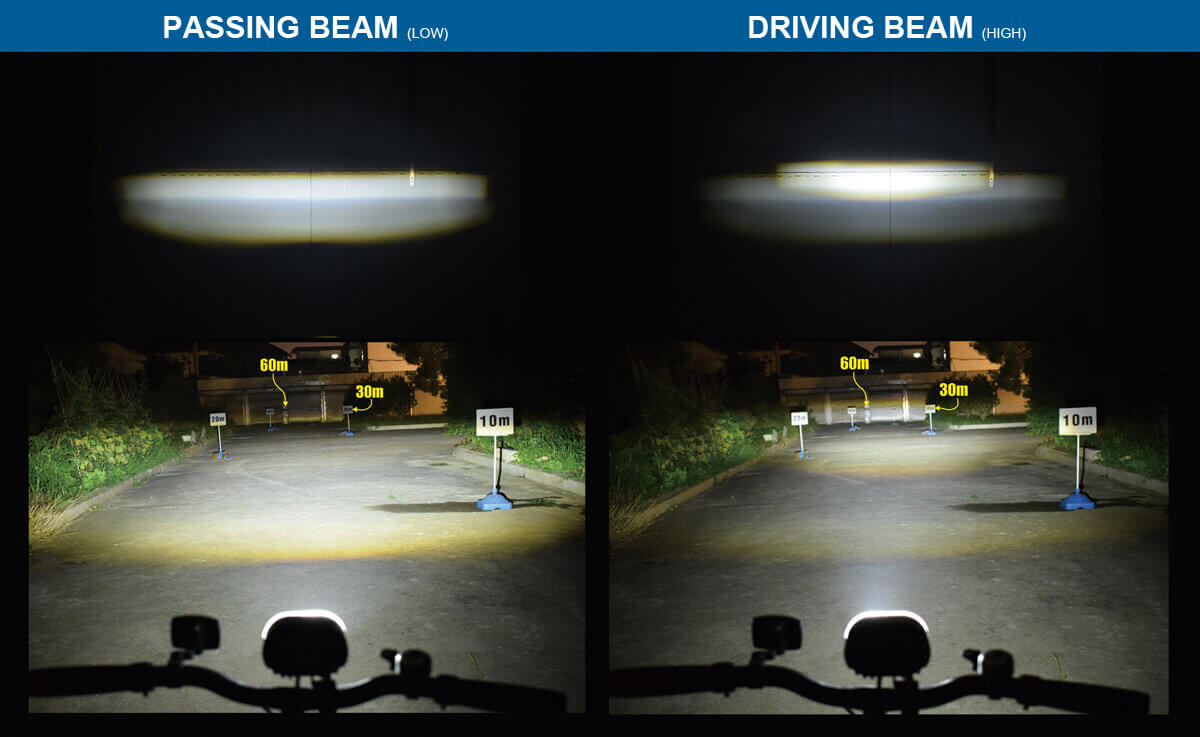 ---
With The Latest UN ECE R148 & R149 E-MARK Certified.
According to the UN ECE regulation request, L3e vehicle shall be equipped with Driving Beam, Passing Beam & Front Position lamp.
Therefore, E6 is the most powerful Headlight For Motorcycle with the latest E-mark certified For EU Motor Vehicle Lighting & Signaling Devices.
---
Durable & Reliable & 

IP 68 Waterproof
Headlight For Motorcycle E6 features high-performance & wide application.
Its durable aluminum housing is IP 68 Waterproof & Corrosion-Resistant.
It can put on E-bike (25km/h or 45km/h), E-Moto (up to 11 KW),  and Motorcycle (up to 125cc) fields.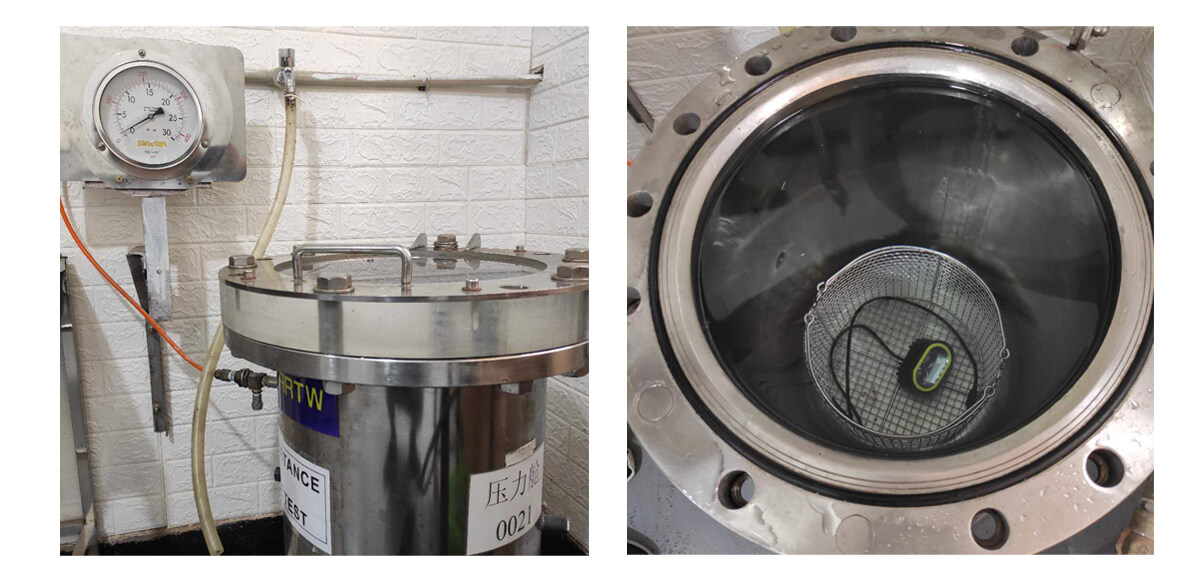 ---
Outstanding EMC Design Without Interfering With Other Electronic Devices
E6 has an excellent EMC design.
It passed EMC compliance test and quality test as well.
Headlight For Motorcycle can operate in an electric environment.
Therefore no interference electronic devices & other devices.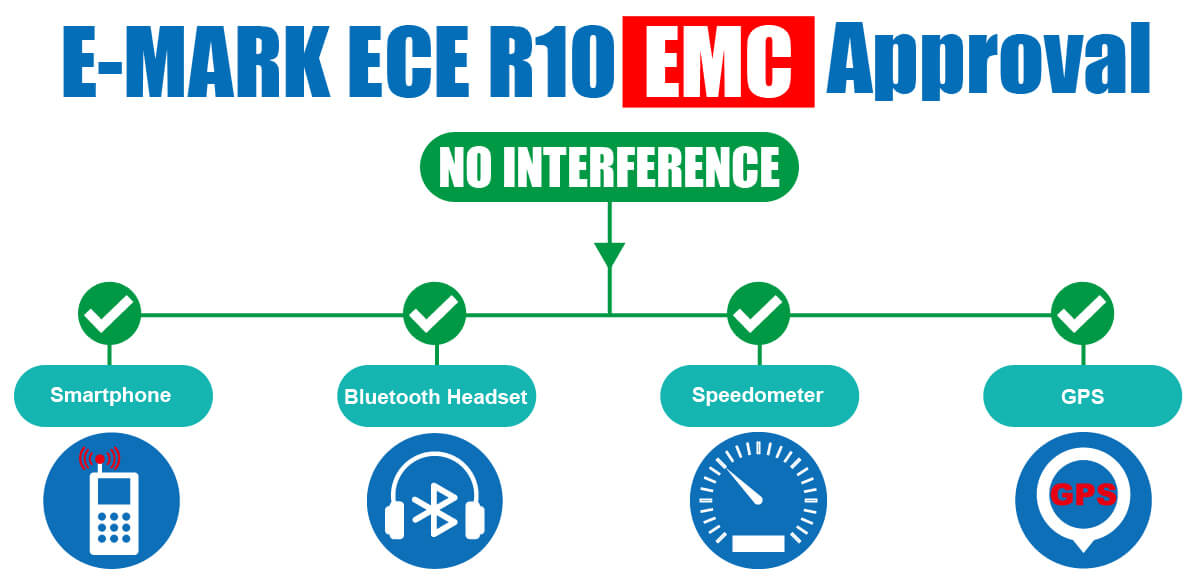 R10: https://www.unece.org/fileadmin/DAM/trans/main/wp29/wp29regs/2019/E-ECE-324-Add.9-Rev.6.pdf
Read More: https://brightstartw.com/blog/why-led-driving-light-has-to-perform-electromagnetic-compatibility-approval/
---
QUALITY ASSURANCE Based on FMVSS / SAE Standards
S14.4.2.3 Heat Test
S14.5.1 Vibration Test
S14.6.6.3 Temperature Cycle Test
S14.6.9 Sealing Test

Salt Spraying Test(ASTM B117-73)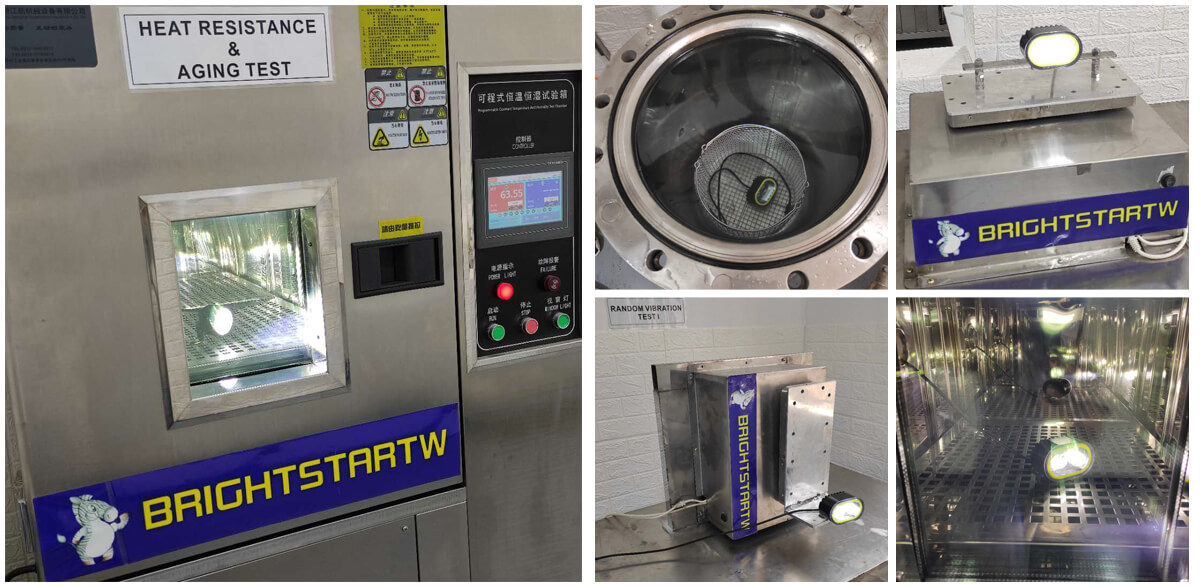 ---
BROWSE ALL ACCESSORY YOU MAY NEED
---
Read More Electric Motorcycles Lights E-MARK DARKBUSTER E1